Top 6 Child-Friendly Stellenbosch Wine Farms
Can you still remember what it feels like to enjoy a wine tasting, surrounded by beautiful vineyards?
There used to be a time where it was frowned upon to rock up for a wine tasting, kids in tow, luckily those days are now long gone. Now you can load up the family and head to the wine capital of South Africa, Stellenbosch, and head out to satisfy your more sophisticated tastes while your kids will not only be tolerated, but welcomed.
Delheim Wine Estate
While you will not find a jungle gym at the farm, children can play on the grass and there is a nice picnic area. The Garden restaurant is child-friendly with a kiddies menu, and highchair available. At the Riverside picnic area is the place you want to be when Spring's warmer weather rolls in, as an added bonus there is a kiddies picnic basket packed with goodies specially selected for little ones. Their wine tastings and pairings round out this wine farm experience perfectly.
Contact: 021 888 4600 | restaurant@delheim.com
Website: http://www.delheim.com/
Neetlingshof Wine Estate
The beautiful Neetlingshof Wine Estate does have jungle gyms and play areas. They also have fun activities where children can color in cookies and they provide coloring pictures. The restaurant is child friendly, but has no kiddies menu. They do have a kiddies pairing tasting option, so that they don't feel left out if you decide to go out for an afternoon of wine pairing.
Contact: 021 883 8988 | info@neetlingshof.co.za
Website: https://neethlingshof.co.za/
House of J.C. Le Roux
They don't have a play area yet, but it is in the pipeline for this year. The Restaurant has a kiddies menu, high chairs as well as kiddies pairings and tastings.
Contact: 021 865 8200 | info@jcleroux.co.za
Website: https://www.jcleroux.co.za/
Simonsig Wine Estate
There is a playground available at the restaurant and they provide a special kiddies' menu. Outside, you will also find a play area, which should keep the little ones entertained.
Contact: 021 888 4900 | wine@simonsig.co.za
Website: https://www.simonsig.co.za/
Audacia Wine Estate
Not only do they sell great wines, but most everybody knows about the Root44 Market. This is definitely a child-friendly destination as there is plenty for the kids to do. Their indoor and outdoor play areas paired with good food makes them a weekend favourite.
Contact: 021 881 3052 | info@audacia.co.za
Website: http://www.audacia.co.za/
Saxenburg Wine Farm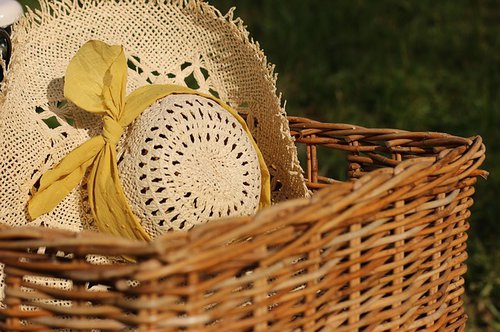 They unfortunately do not have any play facilities, but the restaurant has a kiddies menu and high chairs. There is a garden with quite a steep hill, so children can play under parental supervision. There picnic offers you an ideal outing with family and friends. Kiddies picnic baskets can be ordered from the restaurant.
Contact: 021 903 6113 | info@saxenburg.co.za
Website: https://saxenburg.co.za/
Stellenbosch is one of the many great family friendly wine destinations, you could also explore wine farms you need to visit in the southern suburbs, wine farms in the Helderberg region and let's not forget family-friendly wine farms in Paarl.
If you are in Cape Town you can also go and visit one of these child-friendly restaurants in Cape Town.
Is your favorite family friendly wine farm not on the list? Please tell us about it in the comments.