Our Family Excursion to Spice Route Destination in Paarl
Did you know that the flavour variations in dark chocolate (my absolute favourite treat) stems solely from the type of cacao bean (i.e. the region it is grown in) used in the manufacturing of the chocolate? I did not either. I also did not know that chocolate in it's raw form tastes like Lychee or that the majority of the people who work on cacao plantations eat the fruit fresh and do not really have an affinity for chocolate. How crazy is that? But, as the Things to do with Kids system architect, Wessel, said during our excursion last weekend, 'I wonder who's brave idea it was to take this fruit, roast it and then make it into chocolate?'. That guy deserves a medal (or in our case a delicious slab of De Villiers artisan chocolate).
Excursion Destination: Paarl
Tanya (the brain, heart and soul behind TTDWK) and I have been working together for just over a year now and although we communicate daily (sometimes hourly), we never get to spend any social time together as she lives in Cape Town and I am in Johannesburg. As my little family and I spent our recent holiday in the mesmerising Cape however, we had the perfect opportunity for a good old-fashioned South African 'kuier' (minus the wine, we met for breakfast) and so we decided to meet at Spice Route Destination in Paarl, with both our families in tow, for a morning of artisanal treats. We are spoilt for choice and Paarl offers so many more child-friendly restaurants.
De Villiers Artisan Chocolate
We started off our mini adventure excursion exploring Spice Route with a chocolate tasting at De Villiers Chocolate, where we got to taste the various delectable dark chocolates produced by this masterful artisan chocolatier and learn some fun facts as mentioned above. Another fun fact for me was that my 19 month old loved this chocolate almost more than I do (if that is even possible).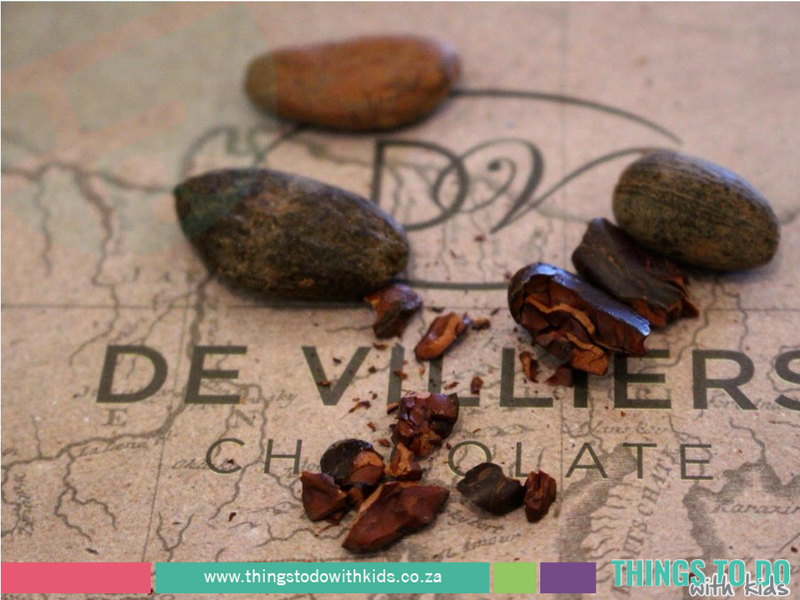 Chocolate tasting at DV Chocolate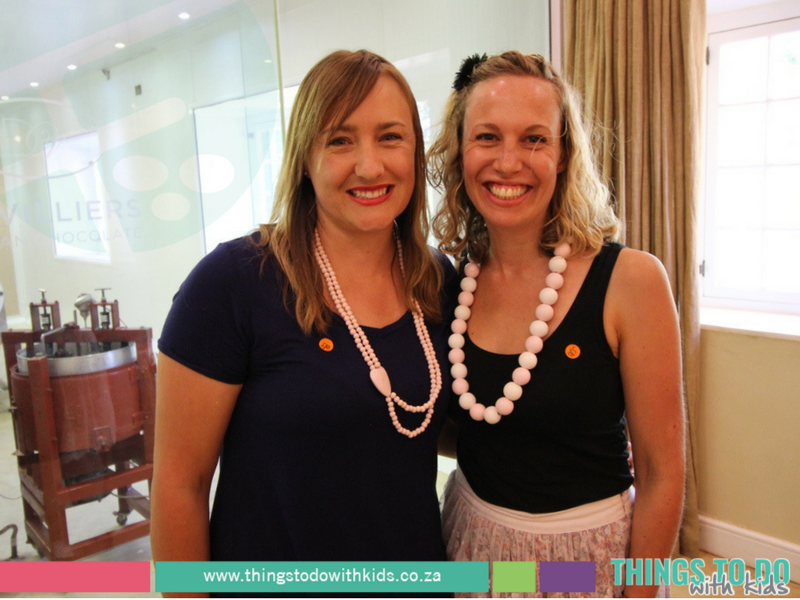 Tanya and Alexa at the De Villiers chocolate tasting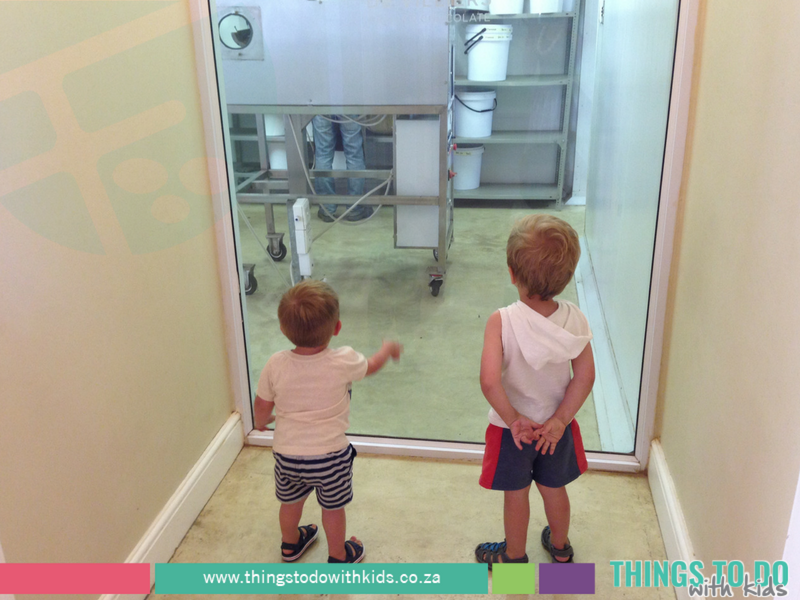 Our sons doing some quality control
Next we walked over to the DV cafe for some artisan ice cream, which was simply delicious, while the kids got rid of their energy on the large lawn and jungle gym. This child-friendly restaurant near Cape Town is a must for all families.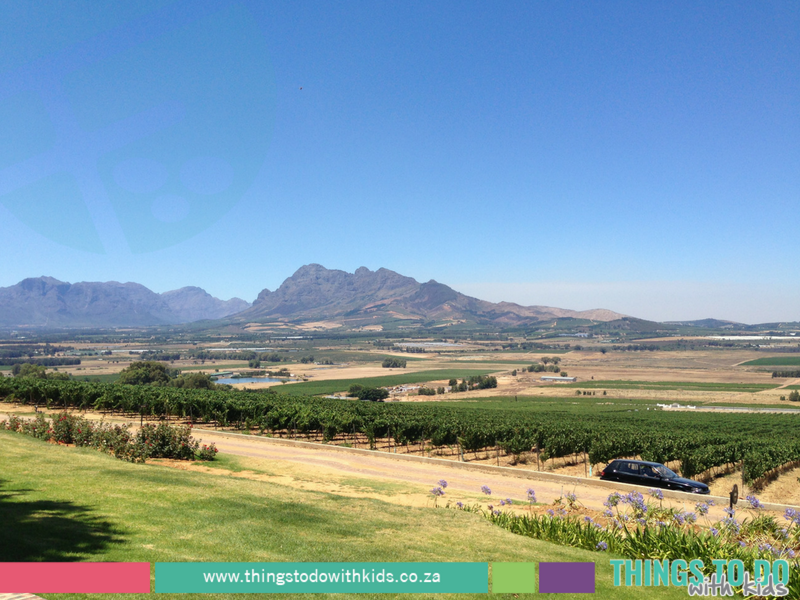 The view from Spice Route Destination
Breakfast Picnic at Bertus Basson
By now the lack of breakfast was making itself known through loud tummy rumblings and we decided to head over to Bertus Basson. This restaurant and deli offers restaurant style food as well as make-your-own picnic baskets which can be eaten on a pre-set picnic area overlooking the beautiful winelands. We decided to order off their menu as well as indulge in some picnic treats and were blown away by the quality of the food (they even have freshly pressed apple juice which the kids loved)!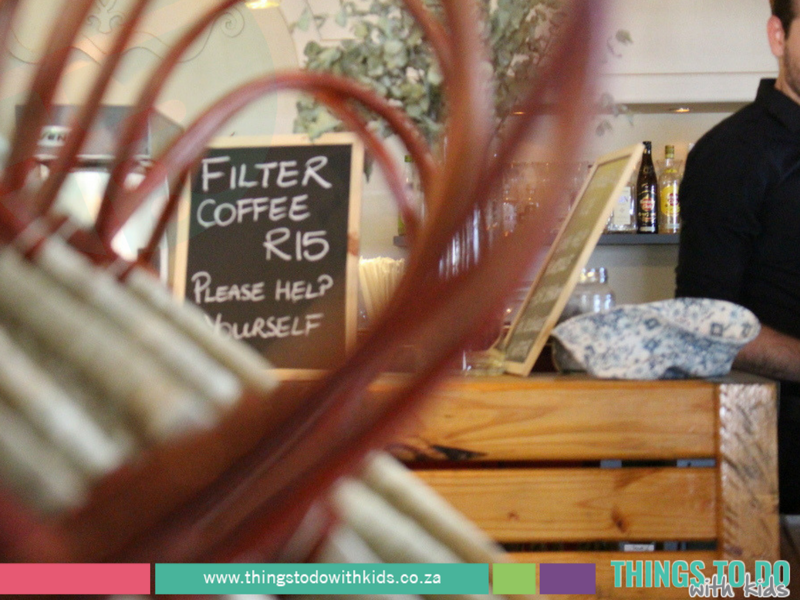 Deli at Bertus Basson, Spice Route Destination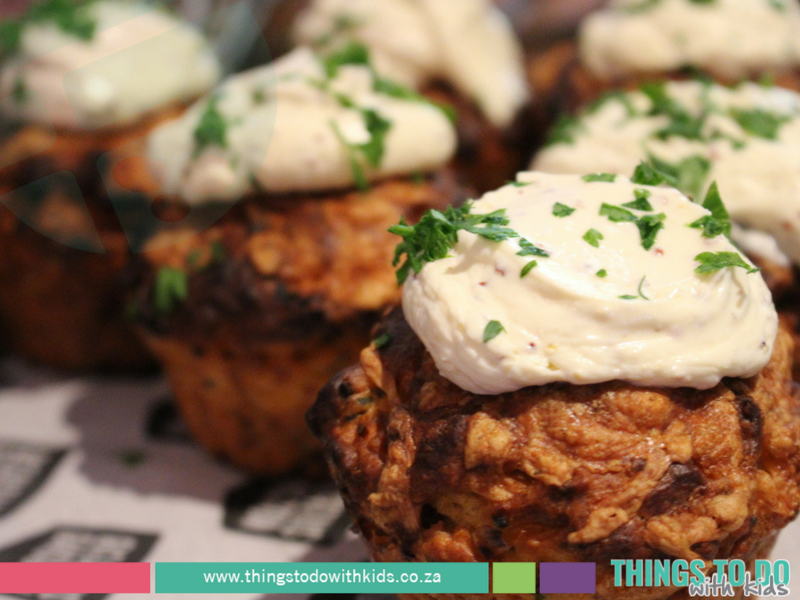 So yum!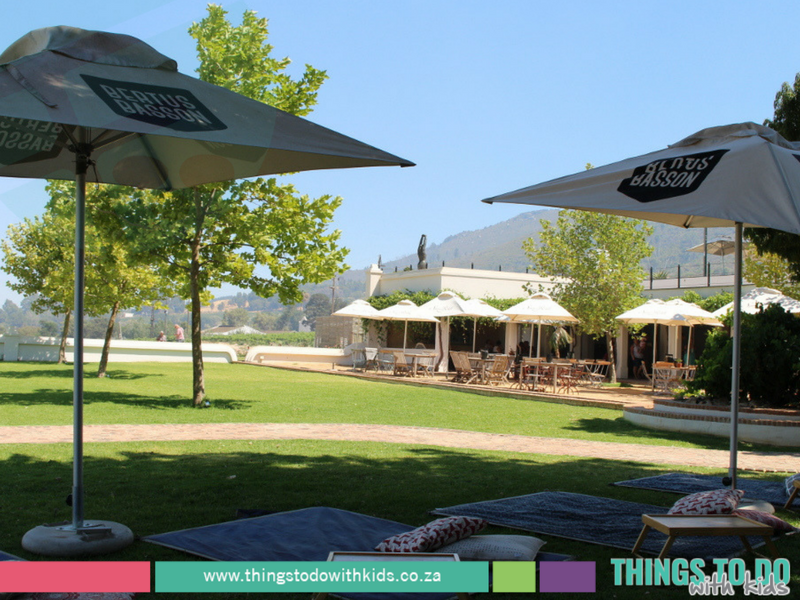 The picnic spots at Bertus Basson, Spice Route Destination
We rounded off our activities with a quick stop at the local charcuterie, Richard Bosman Cured Meats, and my mom (an absolute meat lover) just had to buy some of their produce (so more-ish, my mouth is salivating just thinking of it).
Definitely a morning worth re-living and I cannot wait to go back to indulge in even more of what this great family-friendly venue has to offer (apparently the Pizzas at La Grapperia are to-die-for)! Plus Tanya and I need an excuse for another outing (even if it means I need to journey to the faraway Cape again).
Read more about our latest family trip to Le Bonheur Crocodile Farm & Restaurant.
xxx
Alexa
Tell us: what were your favourite experiences at Spice Route Destination?