Northen Cape Guide for Families
Family Fun in the Northern Cape
Starry nights, friendly people, nature and good food. These are the happy memories I have from my days growing up in the Northern Cape, in the small town of De Aar. With Grannies in Middelburg and Hannover, an aunt in Victoria West and school sport days in Kimberley and surrounding areas we had ample opportunity to experience the sights and sounds of the Karoo and Northern Cape. It is a people-persons region and I was reminded of this when we reached out from Things to do With Kids, requesting information on family-friendly accommodation, attractions and activities in the area. Hosts were quick to react with all the needed information, emails were personal, and people were ready to assist with whatever help we needed. You will never leave the Northern Cape and Karoo the same as you entered.
I have to admit that many of these destinations, like Augrabies, I visited many moons ago but I truly wish to visit again soon so I can give you a personal account of the experience. We have such a lovely country and we want to inspire you to collect memories with your kids through exploring and experiencing South Africa. This guide then marks the beginning our reach out to the Northern Cape for families with kids under 13. If you have visited any of these establishments with your kids- be sure to tag us on social media so we can share in the joy!
Karoo Gariep Nature Reserve (New Holme Lodge)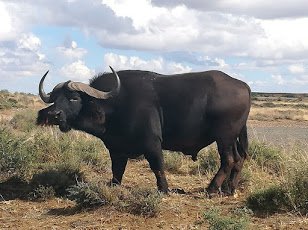 Situated next to the N1 and N10, Hannover, you will find the Karoo Gariep Nature Reserve. Karoo Gariep is passionate about sharing nature with kids. Here you can go on a game drive and view buffalo up close, have a picnic braai on the jetty over the seekoei river and see the only hippos in the Northen Cape. Karoo Gariep is further a working farm with sheep and pigs, and tame Eland.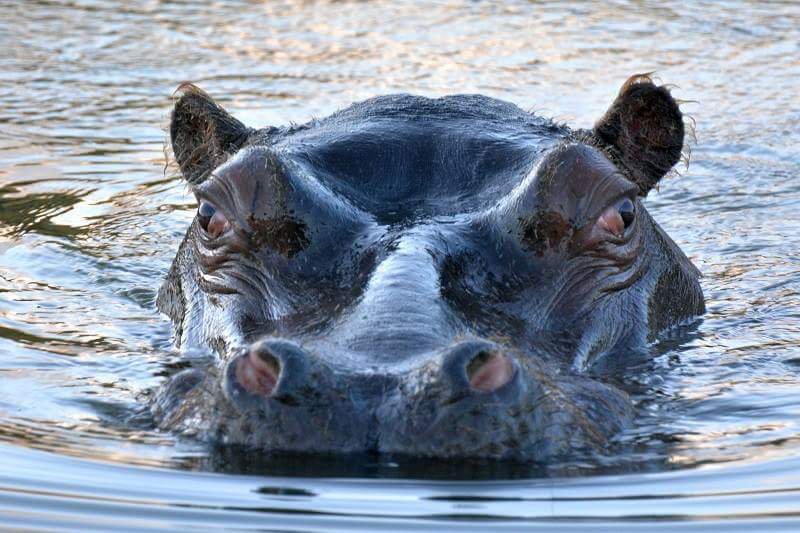 Night time in the Karoo is a very special time and a great opportunity to connect with nature as you enjoy true Karoo sights and sounds. At Karoo Gariep, they have seven horses available for horse riding trails and sleep-outs on the Karoo plains under the stars. It is further the perfect time to search for the Karoo Shy 5 – aardvark, aardwolf, porcupine, bat-eared fox, cape fox or black-footed cat.  You can expect a child-friendly 3-course buffet with great karoo cuisine prepared by the South African national winner of the Queen of the Kitchen cooking competition.
Take your mountain bike with to explore the farm and a cooler box to take home a taste of the Karoo.
Where: Hanover (next to N10 and N1)
Contact: 0825679211  or info@karoogariep.co.za
Web: www.karoogariep.co.za
Age Groups: All ages welcome
Categories: STAY, PLAY, WINE, DINE, PICNIC, SHOP (karoo Lamb)
Die Vetmuis

The Northern Cape and Karoo is well known for its special farmstalls and local shops. A road trip to the Karoo will not be complete without a visit to my school friends' Vetmuis Plaaskombuis in Richmond. It is a quaint eaterie on your halfway stop between Cape Town and Johannesburg. Located on the N1, the town of Richmond is one of the Northern Cape's treasures, and Vetmuis Plaaskombuis has garnered adoration from locals and passers-through alike.
With a wide range of authentic Karoo meals, traditional snacks and a selection of bespoke gifts, The Vetmuis is a must-see. Stock up on preserves – done the way your grandmother used to do it. Tea and cake are always available, as is Lavazza coffee and a selection of alcoholic and non-alcoholic beverages. Vetmuis further has a selection of home-baked goods to cater for every taste. Remember to take a look at the Karoo lamb and other meat on offer or grab a pre-made traditional meal for "padkos" if you don't have time to sit and enjoy the garden with its ever-present selection of herbs and vegetables. 
Where: 56 loop street, Richmond (situated on the N1 halfway between Pretoria and Cape Town
Contact:  0536930570 or 0795295660
Website: Facebook
Age Groups:  All ages are welcome, have a sandpit and an enclosed courtyard. 
Waschbank River lodge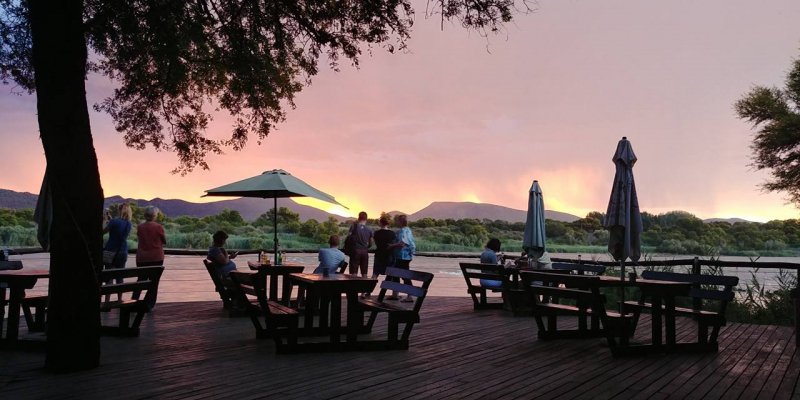 On the breathtaking banks of the Orange River near Gariep dam/ Norvalspont lies Waschbank River Lodge. Listed to the sweet angelic melody of the ever-flowing waters. Waschbank is not only the perfect overnight spot for weary travellers but is also ideal for a comforting holiday far away from the bustling city. Their refined rooms and unique self-catering units are well-equipped and boast charming views of South Africa's largest river. Here families can reunite by spending quality time together, and burdened hearts find hope and solitude. At Waschbank River Lodge you can take pleasure in the calming silence, striking stars, and the royal river. The hosts commit to treating you with the warmest Karoo kindness. In addition, Waschbank's Restaurant serves traditional mouth-watering Karoo cuisine, as if it were straight out of grandma's kitchen. In short, there is not a more compelling spot for vacationing than that of Waschbank River Lodge.
Where: Gariepdam / Norvalspont
Contact: 072 47 47 465
Website: www.waschbank.co.za
Age Group: All ages
Categories: STAY, PLAY, WINE, DINE, PARTY
Augrabies Falls National Park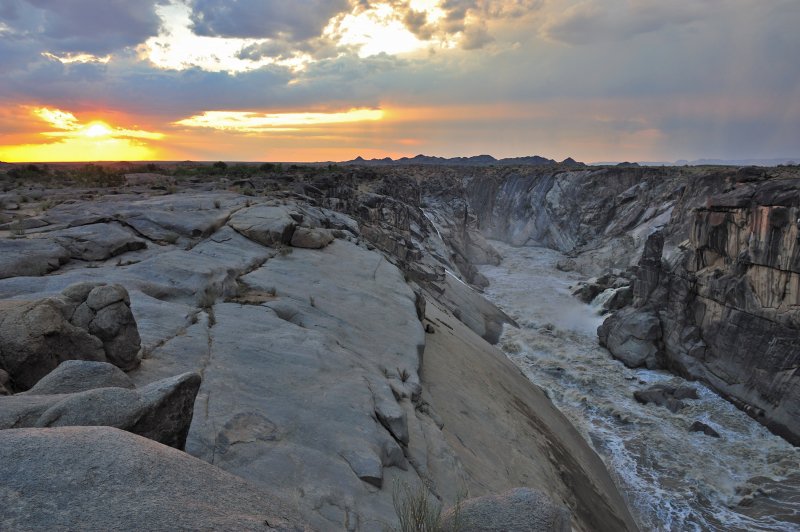 The Khoi people called it "Aukoerebis", or place of Great Noise, as this powerful flow of water is unleashed from rocky surroundings characterised by the 18km abyss of the Orange River Gorge. Augrabies Falls National Park, Kakamas, offers camping, chalets and family cottages. This park has only the one camp, but it is also the largest camp of all the Arid Parks.
Visitors can enjoy self-guided walking trails including the 2km Gorge Trail; the 2,8km Ebony Trail and the 5km circular Dassie Hiking Trail. For those wanting more of a challenge, there is the 3-day Klipspringer Hike (closed 15 Oct - 31 March) that goes down into the gorge and back out again. Other activities include game drives, catch and release fishing and bird watching from the bird hide. Make it an educational experience by learning from their interpretation boards and environmental talks by the conservation officer on duty.
Families can enjoy an easily accessed network of boardwalks of which some are wheelchair friendly to view the falls. The falls are now illuminated at night until 22h00. Scenic viewpoints with descriptive names of this rocky region like Moon Rock, Ararat and Echo Corner are available for study. The kokerboom (quiver trees) that stand in stark silhouette against the African sky is an absolute must see.
Where: Kakamas/Augrabies
Contact: 054 452 9200
Website: https://www.sanparks.org/parks/augrabies/
Age Groups: All Ages
Categories: STAY, PLAY, WINE, DINE, PICNIC, SHOW, PRODUCT, SHOP, PARTY
Walking With Dinosaurs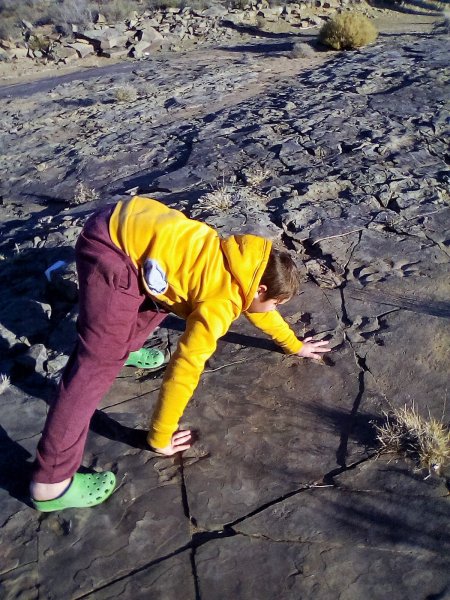 "Walking with Dinosaurs" is a 250-million-year-old rock surface displaying hundreds of dinosaur footprints, watermarks, worm trails and more. A truly unique experience in Fraserburg. This sight was discovered in 1968 and it is now open for public viewing. Visitors can stay at Kliphuis Restaurant and Herberg in Fraserburg. They specialise in true Karoo hospitality and country food. Kliphuis have a camping area; Bed and Breakfast, self-catering rooms and conference facilities.
If you and or your kids have dreamt to walk with dinosaurs then this is the place where dreams become true. Visitors can expect a two-hour fun-filled interactive tour, including a visit to the fossil museum. The adventurous families can experience a real fossil hunt with a palaeontologist, finding your own fossil! Kids can search for their own hidden treasures to take home.
The dinosaur experience can be combined with stargazing at Sutherland nearby.
Where: Fraserburg
Contact: 0848730098
Website: http://kliphuisfraserburg.co.za/
Age groups: Toddlers to Teens
Categories: STAY, PLAY, WINE, DINE, PICNIC, PARTY
NC Petting Zoo & Kidz Learning Centre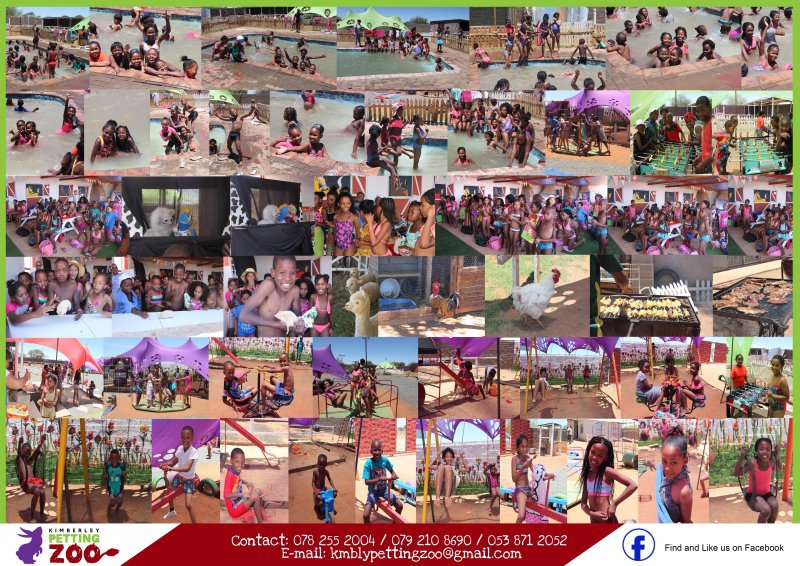 NC Petting Zoo and Kidz Learning Centre teach families and kids about the environment, agriculture, biodiversity, heritage, arts, culture and nature conservation through offering educational and recreational activities for toddlers and children in the Northern Cape province. NC Petting Zoo and Kidz Learning Centre launched Kimberley Petting Zoo (KPZ) in August 2017. KPZ offers young children and parents an opportunity to interact with miniature and small farm animals as well as edutainment on topics of animals, environment and agriculture. Families can further learn about the rich history of Ronaldsvlei upon visiting KPZ.
They offer a kids play area, obstacle course and a swimming pool- ideal for a fun day out. Families can further relax in the tea garden and barnyard.
Where: 13 Abdol Road, Ronaldsvlei, Kimberley, Northern Cape
Contact number: 081 767 1586 / 079 210 8690
Age groups: Age Groups
Categories: STAY, PLAY, WINE, DINE, PICNIC, SHOW, PRODUCT, SHOP, PARTY
Melton Wold Guest Farm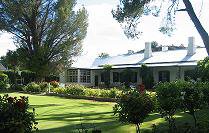 Melton Wold Guest Farm is ideally suited to host families with children of all ages.  Popular attractions for children include a trampoline, self-design croquet course, tennis court, toddler- and full-size swimming pool, an amateur bowling green, a play park with swings and a slide. You will have the opportunity to explore an old diamond mine and venture into the veld to see a prehistoric fossil which folk of all ages will find of interest.  Melton Wold is a working game and sheep farm where guests can explore the various camps which are home to a wide variety of game.  There is a self-drive game track or the option of taking a guided farm tour on an open-air vehicle.  Plan ahead and visit this gem in the Karoo!
Where: Midway between Victoria West & Loxton on the R63 (tar road)
Contact: 053 621 1912
Website: www.meltonwold.co.za
Age groups: All age groups welcome
Categories: STAY, PLAY, WINE, PICNIC, PARTY (and Dance!)
Thank you to Desty and Fundi for your help with this collection. To our readers be sure to visit Northern Cape Tourism for more information. 
I trust you will have fun exploring the Northern Cape with kids! If you have been somewhere in the Northern Cape and found it special, let us know in comments!