Child-friendly coffee shops+ deli's in Stellenbosch
Child-friendly coffee shops + deli's in the Stellenbosch Winelands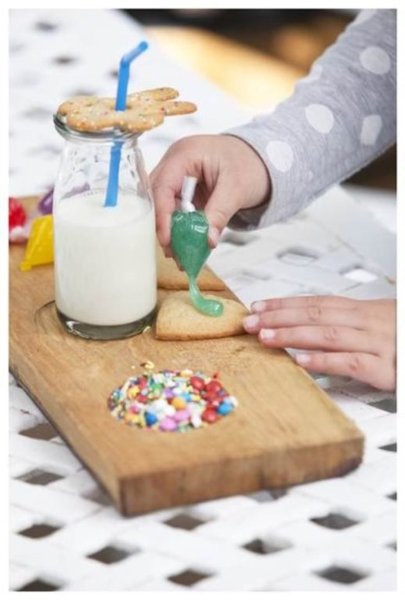 If you are looking for a quick date on mommies terms with great treats for the kids - pop into these coffee shops and deli's for a special time out. Some of these establishments offer coffee and cake but are also child-friendly food restaurants.
Bodega Restaurant
Enjoy a cup of coffee or a glass of wine at the Dornier Bodega Restaurant. Here you will find fresh seasonal ingredients within a relaxed family friendly atmosphere. The kids can play on the jungle gym that is shaped like a boat and enjoy a selection of food from their special kid's menu. They also provide baby chairs and changing room facilities for your little ones.
Contact: 021 880 0557
The Belgium Waffle House + coffee shop
I love waffles and I'm sure the kids will have fun here, especially when you can have waffles and smarties together. They also serve breakfast, lunch, coffee, and drinks.
You can sit down and eat or take away and enjoy at home where you can relax, while the kids have fun outside.
Crispy on the outside and light and fluffy on the inside with toppings like;  Belgium chocolate mousse, strawberries and cream, smarties and loads more including savory choices, I am definitely in the mood for waffles now.
Address: 52 Dorp Street, Stellenbosch
Contact: 021 880 0557
Fabio's Gelato Deli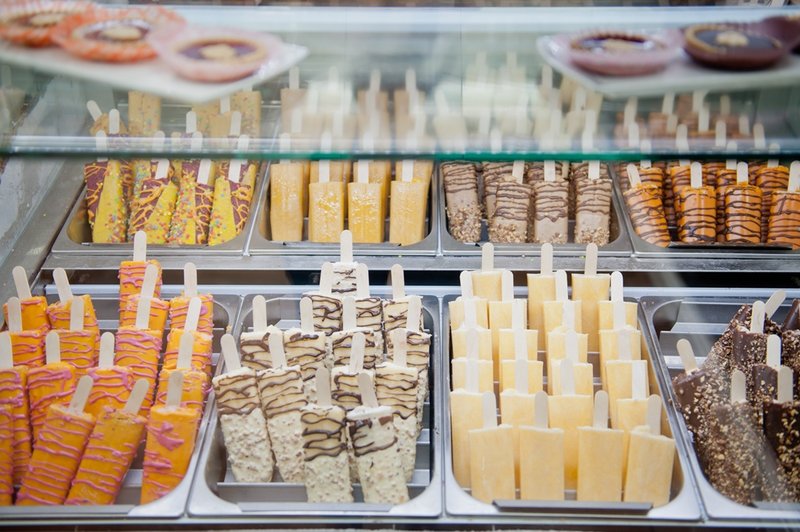 Currently, with the hot weather, we are experiencing, what could be better than enjoying a nice cold ice-cream and sharing the experience with the family?
Fabio specializes in Italian ice cream, this is a wonderful home-made product with their factory outlet located in De Jonker. Have a seat at their restaurant/deli and enjoy your ice cream, where you can order some of their delicious food on the menu. They serve breakfast, lunch, snacks, and dinner.
They are in the process of providing baby chairs and to keep the kids happy they offer fun things to do like, playing with bubbles, providing coloring in books and funky dress up props. They don't have a kids menu but are happy to provide half portions of anything you choose for your child.
Address: 7 Andringa Street, located on the corner of Andringa and Church Street, Stellenbosch
Contact: 021 886 5123
Eikendal Wine Estate
Eikendal is an experience for the family; here you can enjoy a great cup of coffee and food at the restaurant, Cucina di Giovanni, for a family friendly lunch. You will find a jungle gym on their lawn for the kids to play on while you enjoy your al fresco meal. Crayons and colour pages are also available for the kids to play with.
The wine tasting for adults has a unique offer of pizza and wine pairing. The kids can also join in the fun by ordering a cookie decoration and tasting, which includes 2 pizza cookies, gingerbread cookie, decorating items and a glass of milk.
Other activities include walks through the vineyards, tractor rides, and a cheetah sanctuary. The Eikendal Wine Estate can be located on the R44 between Somerset West and Stellenbosch.
Contact: 021 885 1422
Eight Deli at the Child-friendly Stellenbosch Winefarm, Spier
Eight offers a child-friendly restaurant and deli. Families who visit this lovely Stellenbosch Winelands family friendly holiday accommodation and picnic spot, Spier, can pre-order a picnic basket packed with organic foods from Eight Deli or buy it on your arrival and set-up your own picnic. You can also enjoy a good cup of coffee while snacking on deli purchases. The kids can bring a ball and run around as there is ample open space outside, or they can train their little bodies on the jungle gym in the garden.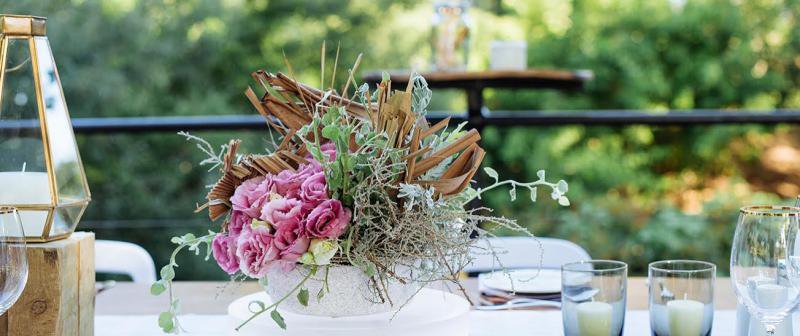 You can always visit some of the local child-friendly Stellenbosch Winelands attractions while you are here!
Picture Credits: Images from the respective Coffee Shops & Delis with permission.