52 Awesome Things to do with Kids in Johannesburg 2018
52 Awesome Things to do with Kids in Johannesburg 2018
(your bucket list for every week of the year)
When it comes to our buzzing, business-centred city, Johannesburg is very seldom associated with words and catchphrases such as 'family fun', 'adventure', 'thrilling experience', or 'holiday destination'. When people think of Johannesburg, their mind's eye will generally produce images of city buildings, traffic, road rage and business people rushing from one meeting to another. And Johannesburg really is like that, but (and this is a big but), our city also has an amazing family-orientated culture and a plethora of family-friendly activities to choose from. There are so many things to do with kids, in fact, that we have put together of list of 52 activities and excursions to choose from (or you can do them all – one for every week of the year).
Also read 52 Things to do with Kids in Durban, Attractions and Activities on the Garden Route and 52 Family Fun Things to do in Cape Town.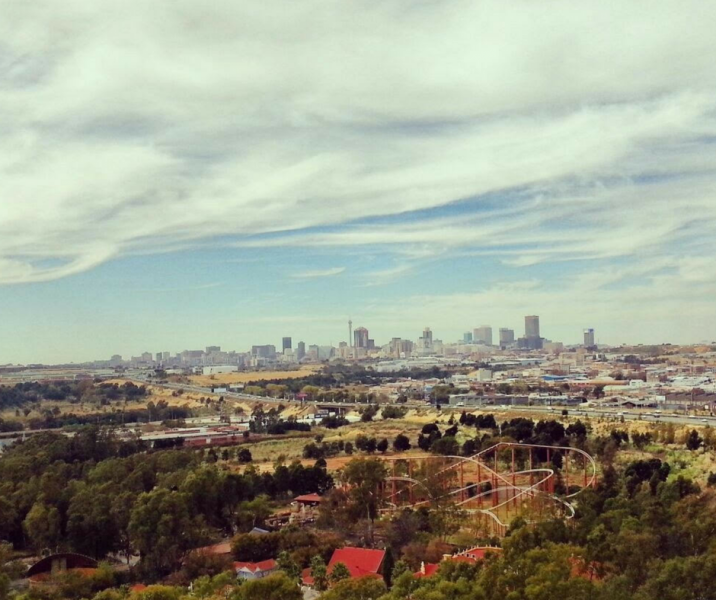 Johannesburg Renamed: The City of Family Fun
Here is a bucket list of family-friendly activities and excursions in and around Johannesburg.
Family Outings Gauteng: Indoor Activities
Let the kids create their own furry friend at Build-a-Bear Workshop
Have a loud and happy family meal at on these child-friendly restaurants in Johannesburg & surrounds
Fall in love with the stars at the Johannesburg Planetarium
Test your ice skating skills at the Northgate Ice Rink
Be transported into the world of theatre at the National Children's Theatre
Have a break while the kids play at the indoor Quack & Moo Clubhouse in Sunninghill
For indoor fun, let the kids get active at Yeesh in Woodmead
Go skiing on Avalanche's 65m indoor ski slope
Get creative at Artjamming
Bounce for joy at a Bounce Trampoline Park
Roll through life at Roll Egoli Roller Rink in Bryanston
Paint ceramics at Color Café in Dunkeld
Watch a show at Montecasino Teatro
Explore all that Emperors Palace has to offer
Indulge in some pampering and self-care while the kids are being entertained at Mami Paradiso Day Spa
Introduce the kids to math, science and technology at Sci-Bono Discovery Center
Build strength and strategy skills while rock climbing at City Rock
Celebrate the history of humankind at the Wits University Origins Centre
Teach the kids about our political past at the Apartheid Museum
Immerse yourself into the life of Gandhi at Satyagraha House
Explore the world of tanks, trucks and fighter aeroplanes at the South African National Museum of Military History
Get a rare glimpse of Johannesburg's transport history at the James Hall Museum of Transport
Learn about the history of the South African railways at the South African National Railway and Steam Museum
Family Outings Gauteng: Outdoor Activities
Go on a tree-top adventure obstacle course at Acrobranch Huddle Park and Acrobranch Melrose
Fly through the air on a zip line at Magaliesburg Canopy
Explore the fascinating animal kingdom at the Johannesburg Zoo
Indulge in a relaxing family picnic at one of Gauteng's favourite picnic spots
Braai in the soul-soothing sun at one of Johannesburg's favourite braai spots
Plan a day of thrilling excitement at Jozi X Adventure Park
Get up close and personal with crocodiles, snakes and even a tarantula at Croc City Crocodile and Reptile Park
Go wild at an outdoor go-karting track with Dirt Ryder Adventures
Bring some strategy and colour into your life at The Woods Paintball in Fourways
Meet the King of the Jungle and feed a giraffe at the Lion & Safari Park
Get ready for tons of water fun, from water-skiing, wakeboarding and bum boarding to a thrilling floating obstacle course at Stoke City Wake Park
Experience thrill rides and tamer rides at the popular Gold Reef City theme park
Get a different perspective at Harties Cableway
Monkey about at the Bushbabies Monkey Sanctuary in Magaliesberg
Explore the world on horseback with Harties Horse Trail Safaris
Be amazed at a performance by the South African Lippizaners
Explore our magical city on the hop-on-hop-off CitySightseeing tour
Dance with the birds at the Montecasino Bird Gardens
Escape city life while staying in the city at Riversands Farm Village
Indulge in some retail therapy at one of these must-visit family markets
Get fit with Park Run South Africa
Be inspired by nature at Kloofendal Nature Reserve
Explore the world of art, indulge in freshly baked goods and let the kids go wild at the Art Farm in Alewynspoort
Go on an underground gemstone mine tour at Mapatiza
Have a steam train adventure trip with Reefsteamers and the Magaliesburg Express
Meet Homo Naledi at the Maropeng Visitor Centre, Cradle of Humankind
Go caving at the Sterkfontein Caves
Catch trout at Brookwood Estate