10 Exhilarating Outdoor Adventure Activities in Durban
Outdoor Adventure Parks, Excursions and Activities in Durban and Surrounds
There cannot be a better way to bond as a family, than over an exhilarating and adrenaline-fuelled experience. Adventure has a way of bringing people together so we have put together our top choices for outdoor activities in Durban, all sorted according to budget.
Read these posts for 13 Unbeatable Adventure Activities in Johannesburg, Amazing Outdoor Adventure Activities for Kids in the Garden Route and Amazing Outdoor Adventure Activities for Kids in Cape Town.
Outdoor Adventure Activities under R 50.00
Fun World Amusement Park
Situated on the Marine Parade in Durban, this amusement park offers families a carnival themed excursion, including a variety of thrilling rides.
Cost: Admission: Free | Prices of rides vary
Contact: http://www.durban-tourism.com/Fun-World.html
Dlinza Forest Aerial Boardwalk
Visit the mesmerising Dlinza Forest near Eshowe and take in the serene surroundings and the amazing birdlife from the aerial boardwalk. The boardwalk will take you through the canopy of the forest to a viewing tower which rises above the trees, giving every visitor a unique perspective.
Cost: Adults: R 30.00 | Children (5-18 years): R 5.00 | Children (under 5): Free
Contact: http://www.eshowe.co.za/dlinzaforest.html
Flag Animal Farm
This exciting outdoor and indoor venue offers families a real farm experience with pony, horse, train and tractor rides (so exciting), reptile shows and handling, wolf interaction, cow milking and bottle feeding, as well as, indoor and outdoor play areas. The venue houses over 1000 animals, birds, reptiles, wolves and alpacas, most of which are rescued animals. The kids will love this cuddly and interesting experience. Picnic and braai facilities and a coffee shop can be found on site.
Contact: http://flaganimalfarm.co.za/
Outdoor Adventure Activities under R 150.00
Giba Gorge Mountain Bike and Adventure Park
Offering mountain biking, running, hiking and horse riding trails, as well as a BMX and SX track, this outdoor adventure park makes for a great family excursion. Be sure to grab a bite to eat at the child-friendly restaurant after your action-packed family day.
Cost: R 10.00 – R 70.00
Contact: https://www.gibagorge.co.za/
Sugar Rush Park
This outdoor adventure park is a definite family fun zone, offering mountain biking and running trails, a toddler zone, a kids' pump track, laser tag, a jump park, Segway Tours and much more. There is even a Spa for the moms!
Cost: Prices range from R 30.00 – R 100.00 depending on activity.
Contact: http://www.sugarrush.co.za/
Spirit of Adventure
If adrenaline is your thing, then head on over to Spirit of Adventure, where they offer guided trails, obstacle courses, raft building, canoeing, rock climbing and abseiling. You will have a blast and the added bonus of bonding with your family while doing so.
Cost: Prices range from R 75.00 – R 150.00 per activity
Contact: http://www.spiritofadventure.co.za/
Outdoor Adventure Activities under R 300.00
uShaka Marine World
This ever-popular (and rightly so!) theme park offers something exhilarating for everyone. Learn about various dangerous creatures, visit Chimp & Zee, experience the amazing sea animals encounters and shows, snorkel with sharks, visit the beach, splash in the waterpark or take a ride on a rickshaw. This venue guarantees hours of family fun.
Cost: From R 139.00 per park | Combo entrance tickets from R 210.00
Contact: http://www.ushakamarineworld.co.za/
Moses Mabhida Stadium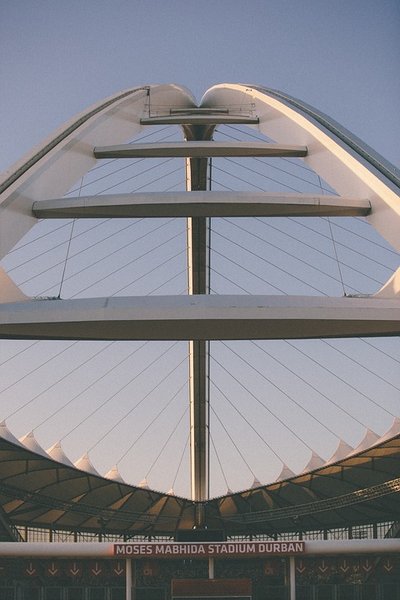 This iconic remnant of the 2010 Soccer World Cup offers countless outdoor adventures, including a trip along the stadium arch to the 106m high viewing platform in a sky car, an adventure walk along the same route, Segway tours of the stadium, along the beach and to uShaka, as well as the ultimate Big Rush Swing.
Cost: R 60.00 – R 695.00
Contact: https://www.mmstadium.com/attractions/
Outdoor Adventure Activities under R 600.00
Drakensberg Canopy Tours
Slide through the KZN Forest on a zip line and experience a birds-eye view of the naturally beautiful surroundings of the Drakensberg.
Cost: From R 680.00
Contact: http://www.drakensbergcanopytour.co.za/
Deep Sea Fishing & Sightseeing Tours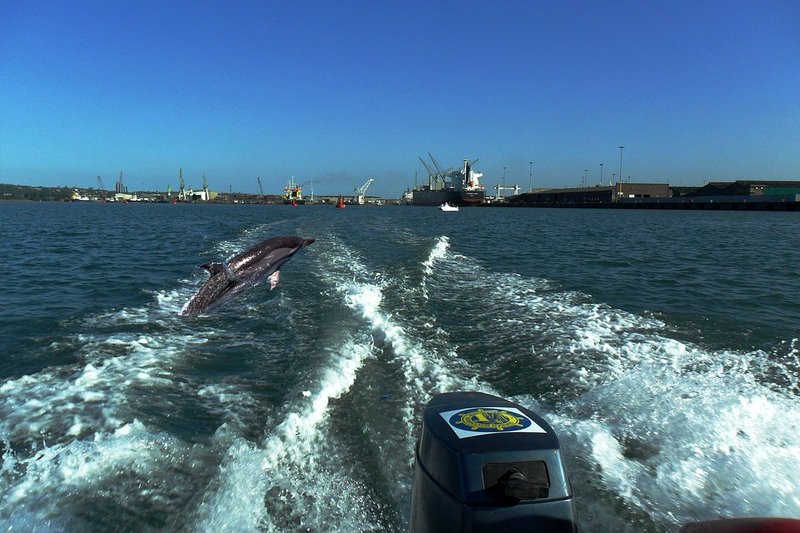 Casea Charters in Umhlanga offers a unique, once-in-a-lifetime experience: a couple of hours out at sea while fishing and spotting captivating sea life, such as dolphins.
Cost: From R 650.00
Contact: http://www.caseacharters.co.za
For more outdoor inspiration, be sure to read our post on Outdoor Family-Friendly Activities in Durban.
Have an awesome time!
xxx
Alexa