Romance, Johannesburg and Kids- a review of Casalinga
A Romantic Afternoon in the Johannesburg Countryside (#WithKids)
My husband and I celebrated our 4th wedding anniversary last week and although we generally do not make a big deal out of anniversaries and Valentine's day (they are only 10 days apart) in terms of gifts, we do always go out for a romantic lunch or dinner. When planning our romantic outing last week though, we had one hurdle, a baby and no babysitter. 
Although I am a big fan of all the kid focused and kid friendly restaurants, this is not exactly the best setting for a romantic outing so we decided to go to Casalinga Ristorante in Muldersdrift. The restaurant is surrounded by lush gardens and green fields, offering peace and tranquillity outside the hustle and bustle of Johannesburg. The food is renowned and the restaurant itself is beautiful. 
Definitely the right place to go to for a special occasion.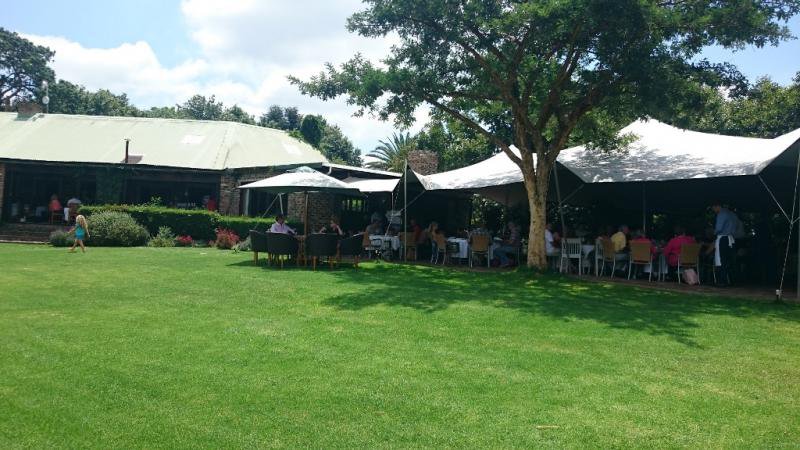 We were seated on the patio area overlooking the beautiful garden which was ideal for our little Bean as he could sit in his portable play box and enjoy the outdoors while his parents peacefully perused Casalinga's extensive list of good South African wines and bubbly. After popping the cork of our bottle of bubbly, the afternoon was off to a great start and although the service was a bit slow in the beginning, it did pick up and the Italian style food was delicious. They even have a chocolate bar available with an assortment of yummy chocolate truffles.
Is it Child-Friendly?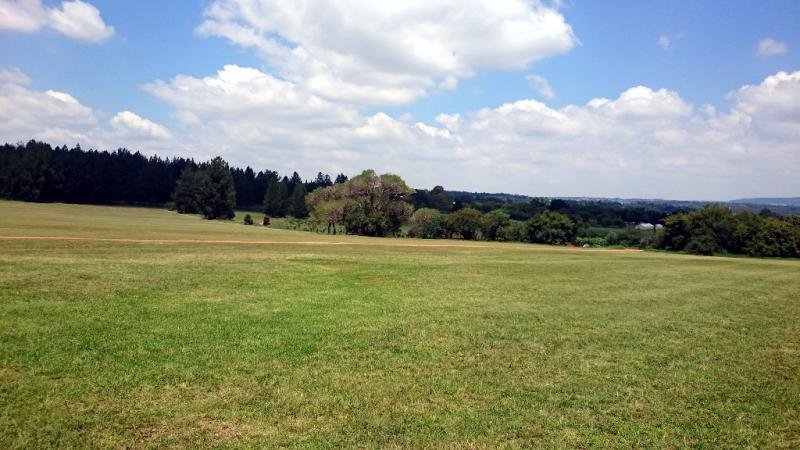 Casalinga is not marketed as a kid's venue but it is definitely family friendly. The gardens are the perfect setting for older kids to runs around in and play safely and the big jumping castle makes it all the more fun (I was even tempted to give it a go).
And if your child, like ours, is not mobile yet and loves trees, you can take a relaxed stroll through the gardens after lunch. Better yet, book a table on the lawn and let your baby roll, kick and play on a blanket under the trees.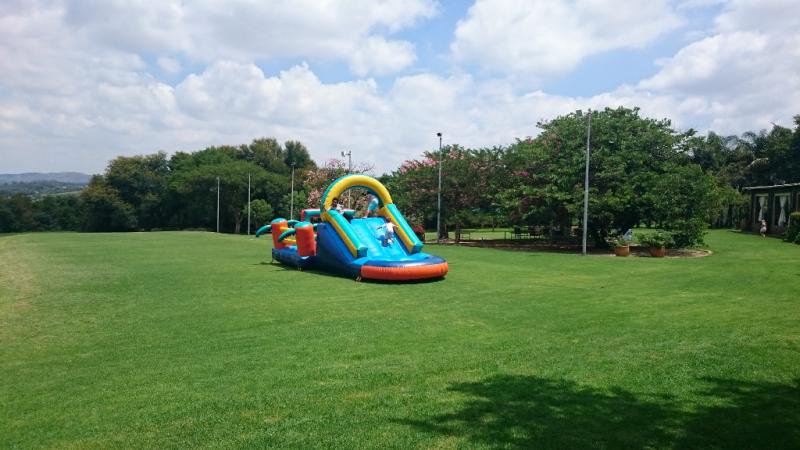 Some logistics to consider when bringing a baby: 

The restaurant does not have a baby changing facility but, if like me, you are not too fussy, they do have a couch available in the ladies bathroom which works very well. 
There are some small steps in the restaurant, but the waiters are more than willing to assist when bringing a pram. 
They have very comfortable high chairs available.
We thoroughly enjoyed our romantic outing and having our Bean there enjoying this special day with us as part of our family, made it even better. 
Blog by Alexa