My Family Getaway: Mojitos in Ballito
My husband and I, joined by a group of friends, visited this happening little coastal town on our first getaway together (back in the day when we were still young and carefree -  it feels like a lifetime ago) and we stayed right on the main beach within walking distance of all the best party spots. We had a blast and we have thus returned for various holidays ever since. Every time we go, Ballito has grown, due to its obvious popularity, and every time, we find new places and things to do, depending on whatever our current priorities and circumstances are. During our most recent trip, the youthful party phase of our lives now over, we focused on family-friendly activities and excursions, relishing in quality time spent with our family.
Here is what we got up to:
Getaway Travel with Kids - Where to Stay
Ballito can get very busy during the holiday season (even in winter) and we, therefore, decided to stay away from the crowded centre and found a place to stay in Salt Rock, a 15-minute drive along the coastal road from the centre of town. Being such a popular getaway destination, the area has a large variety of guesthouses, hotels and self-catering accommodation options available, most of which are child-friendly.
Follow this to find accommodation options to suit your specific needs.
On yet another visit, we stayed in Zimbali's Coastal and Forest Estate. Read more about that and the family-friendly activities available in this beautiful destination here.
Excursions & Activities with Kids
Family Fun at the Beach
Although A and I are not the biggest fans of simply sitting on the beach, staring into space for hours on end, I do love swimming in the sea. I am one of those crazies, you know, the ones you see on the horizon waving happily (or maniacally as my husband says) to the people at the shore, waiting for the next big wave to body surf on. We, therefore, made a daily trip to the beach, even on overcast days, just for a quick swim or walk on the beach (my sister and I even went for a jog most mornings).
The sea replenishes the soul and revives the spirit and the kids just love this never ending sand pit!
Our favourite beach is Salt Rock Main Beach - it is easily accessible, has parking facilities, lifeguards are on duty, and it is not over crowded.
Kid-Friendly Restaurants
The best thing about being part of a big (ish) family is the loud laughter and incessant talking whenever we get together. We simply love long, loud and drawn out lunches and we certainly had a few of those:
Siggi's German Restaurant and Pub
German beer, German food, and a kids' play area - it cannot get better than that.
Canelands Beach Club and Spa
This sophisticated hotel and restaurant is situated right on the beachfront and although it is more formal than your average child-friendly restaurant, it does have direct beach access allowing the kids ample space to run around. The views are simply breathtaking and the food is great.
Note: the restaurant does have a large, uncovered, pool.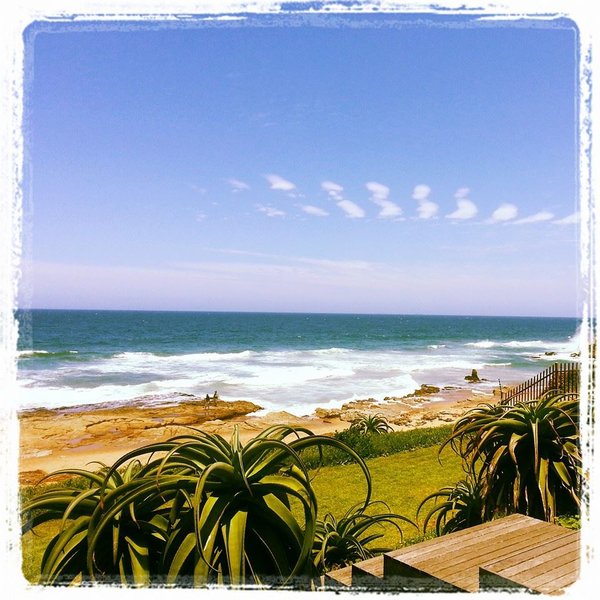 The Waterberry Coffee Shoppe
Surrounded by forest, this homely restaurant offers a tranquil reprieve, ideal for a family breakfast or light lunch.
Burndale Farm
This peaceful farm is a country lifestyle haven with a little cafe (Burndale Cafe), kids' play areas and an animal farm. While here, sign the kids up for one of their cooking classes and indulge in some pampering, they have a hairdresser, nail salon & spa on site!
A Day of Ocean Fun
We took the kids on a day outing to uShaka Marine World and it was such a fun-filled day that all of us (even the adults) dragged our bottom lips when it was time to go home. We started our excursion at Sea World with an exciting dolphin show, followed by a walk through the mesmerising aquarium.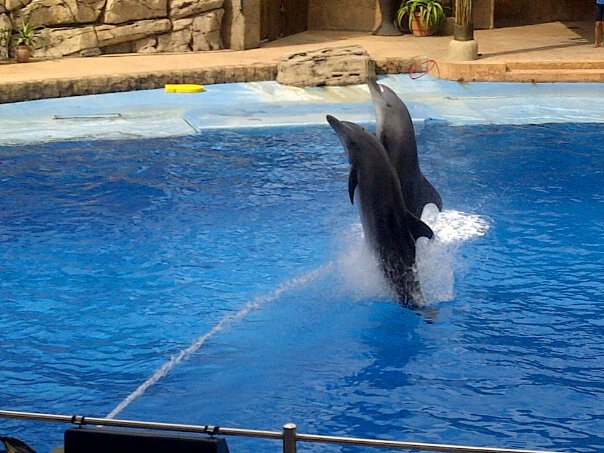 Afterwards, we donned our swimming costumes and literally went wild at 'Wet 'n Wild', where we not only had a blast on all the slides, we got to swim with sharks too (yes, we did!).
We ended our unforgettable day with a rickshaw ride on the promenade.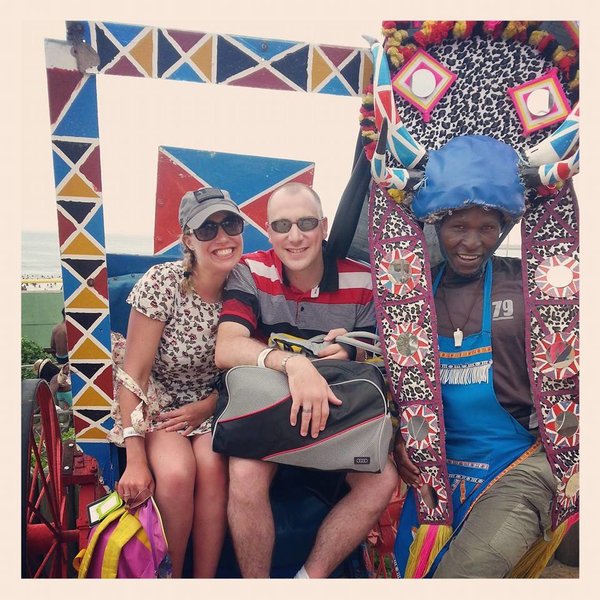 Experience Farm Life
Flag Animal Farm is a safe haven which allows families and kids to interact and cuddle with their numerous (over 1000) animals. They have a baby feeding room, indoor & outdoor play areas and a coffee shop. Not only can the kids learn more about the wondrous animals (ranging from free range animals to reptiles, wolves, alpacas and more) on the farm, this party venue also offers milking shows as well as pony, horse, train and tractor rides.
An Outdoor Adventure
For a day of outdoor fun and loads of active activities which the whole family can enjoy, a trip to Sugar Rush is a must. Expect a kids' mountain bike track, biking trails, a park run track, a trampoline park, laser rush and more. For the adults, there is a chocolate factory (yum), as well as a winery (yay - my day made).
This area has so much to offer families (too much for one blog post) so If you are planning a trip to this tropical part of South Africa, be sure to read our guides to indoor and outdoor activities to do in the Durban area as well! And keep an eye on our website for fun family events during your stay.