My Family Getaway: Exploring the Franschhoek Valley
I am sure I have mentioned this little tidbit about myself in a few of my blog posts before but in case you do not remember, I will mention it again: I love visiting the Cape Winelands! And I specifically love visiting the Franschhoek Valley. It is my absolute happy place - a little country village with quaint shops, amazing art and masterful food, surrounded by imposing, yet beautiful mountains, and, best of all, a lot of wine farms. It will, therefore, come as no surprise that we spent our recent summer holiday in Franschhoek.
This village is famous for its selection of art galleries and top restaurants which can lend Franschhoek a bit of a 'stiff-upper-lip' feel (exactly the opposite type of place you would normally want to visit with kids),  but although impeccable service, quality products as well as delicious food and wine are the norm here, I found numerous child-friendly things to do in the area. I was also pleasantly surprised by the fact that although some places were not child-friendly per se, they were always accommodating of, and friendly to, our loud and very active toddler. We always had a book and a ball with us as most farms and restaurants have large lawns and gardens, ideal for kids to run around on.
Here is my list of favourite activities in and around Franschhoek:
Child-Friendly Restaurants & Cafe's
The Franschhoek Cellar
Situated on the main road, this wine cellar and restaurant is easily accessible by car or on foot and boasts a beautiful garden and courtyard with a fountain (which Bean loved). They have live music during the summer months and a shaded and enclosed kids' play area with childminders, ensuring that both adults and kids are entertained. The food is good and fairly priced.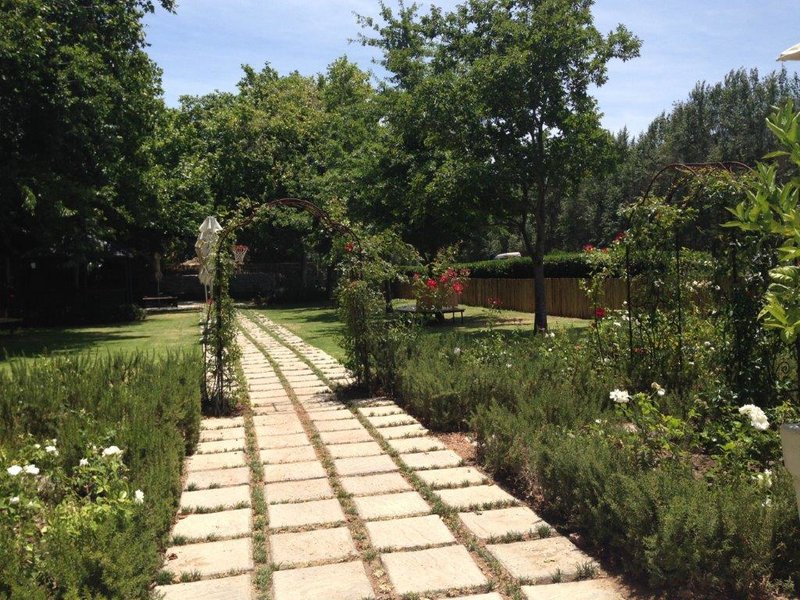 Franschhoek Beer Co.
The Village Grill and Butcher
Col'Cacchio Pizzeria 
This casual Italian restaurant is well-known for its tasty pizzas, pasta dishes and salads and it is situated just off the main road with a large outdoor courtyard and play area. In the same building, you will also find a frozen yogurt shop serving the ideal snack (on swings instead of chairs - so fun!) for those hot summer days.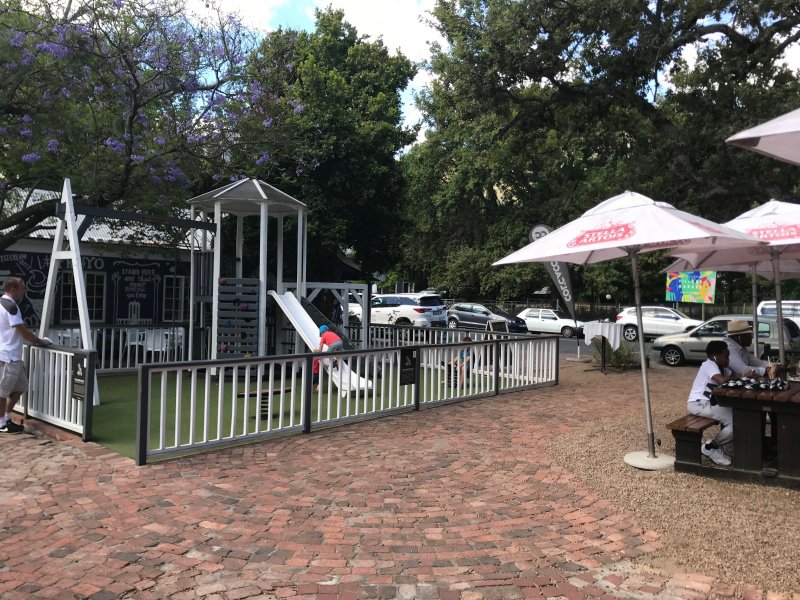 Sacred Ground
Although this cafe/deli does not have a play area, it is situated in a large courtyard with a fountain just off the main road. During our holiday we would take a walk every morning and always stopped at this homely spot on our way home for a cup of coffee and a freshly squeezed juice. They also have freshly baked bread and an assortment of delicious treats available should you decide to not stay and eat off their fresh and healthy menu.
DV Chocolate Cafe
This artisan chocolatier offers the best artisan ice cream I have ever tasted and they offer a sorbet or ice cream taster. All their 'bean to bar' products are GMO and Gluten free. They do not have a play area.. but who needs a play area with such delicious ice cream?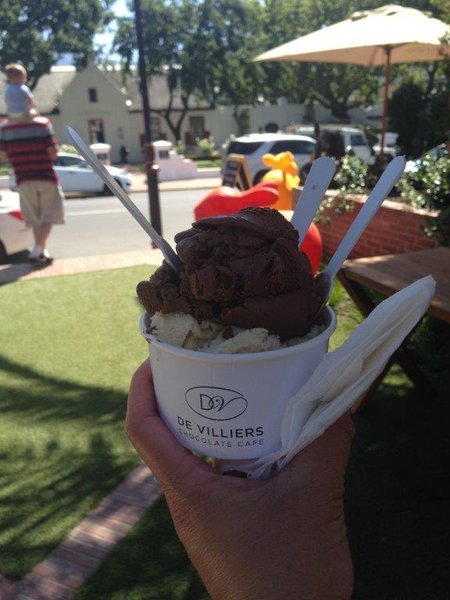 Child-Friendly Wine Farms in the Franschhoek Valley
Eikehof
This must be my favourite spot to visit in Franschhoek itself. Eikehof is a family-owned and -managed wine and peach farm and the husband and wife duo are so warm and welcoming, you cannot help but stay a while. Although they have no play area available, they do have a large sprawling lawn, with huge oak trees providing ample shade and an old vintage car which the kids love. Be sure to indulge in one of their snack platters and remember to buy a box of freshly picked peaches. I made my very first batch of peach jam while on holiday - it was such a treat.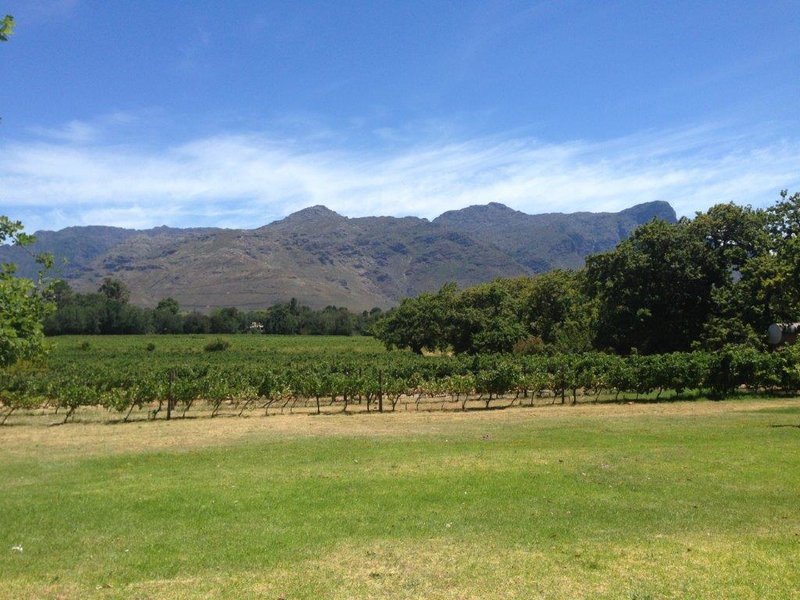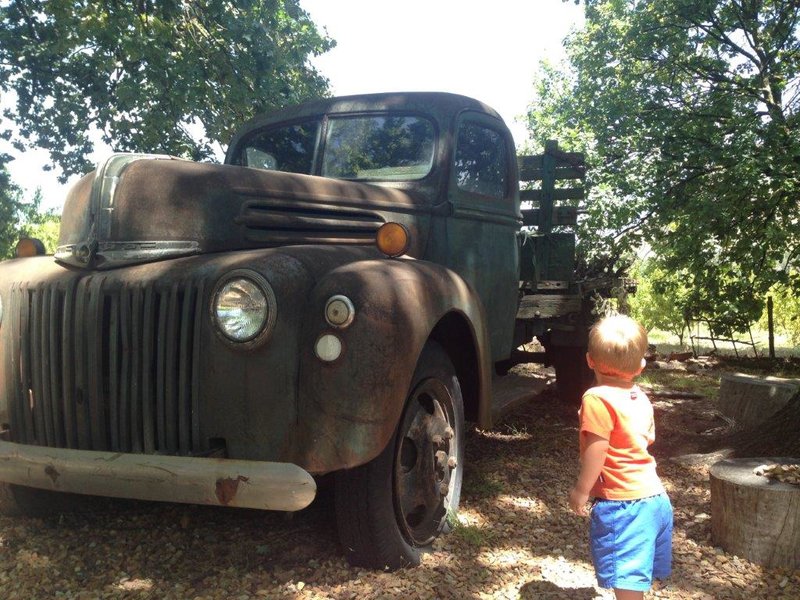 La Bourgogne
The restaurant situated on this wine farm offers a large lawn and play area shaded by trees and surrounded by vineyards on one side and a small rivulet on the other. The service is impeccable and the food is tasty.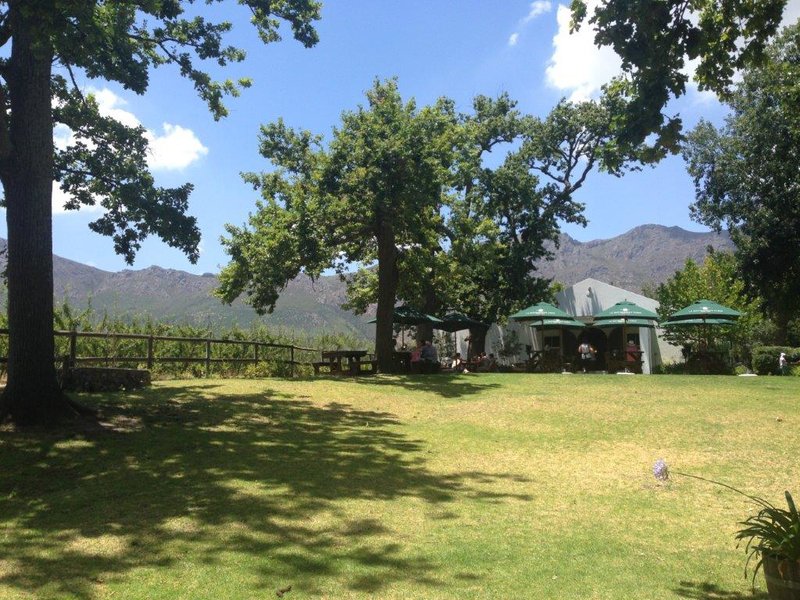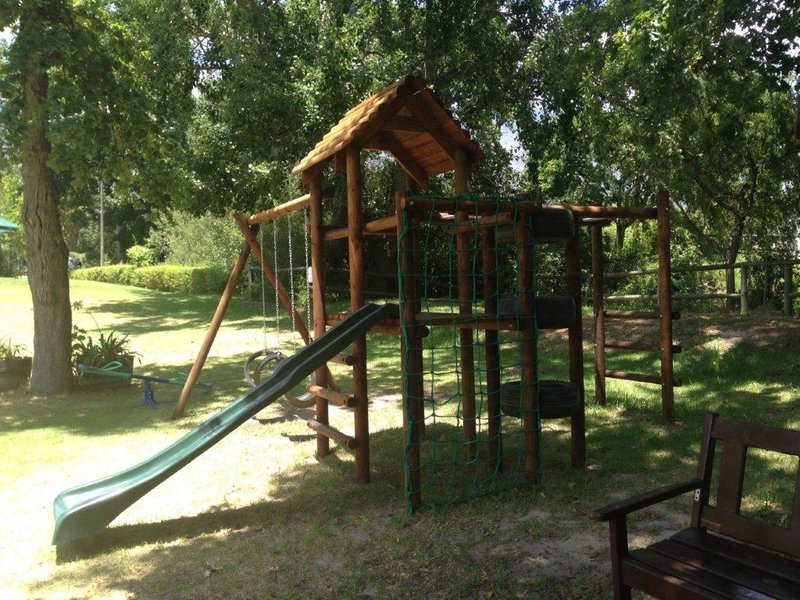 Warwick
Another one of our favourite picnic spots for families - read more about our outing to this Stellenbosch based wine farm here.
For more family-friendly wine farms in Stellenbosch, click here.
Spice Route Destination
Tanya and I decided to make this farm our destination of choice when we were excitedly planning our 'Things to do with Kids' family excursion, as this venue has so much to offer families. Read more about our  Spice Route excursion here.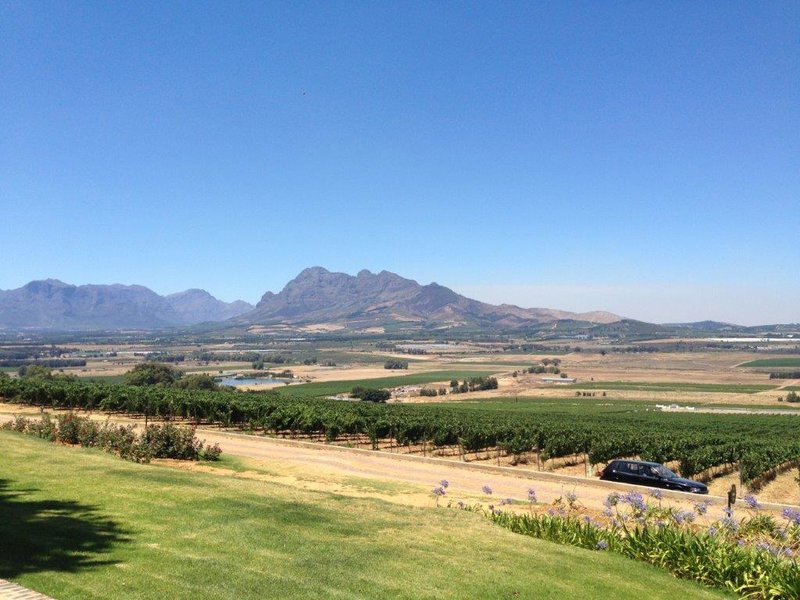 Vrede & Lust
This large wine estate has a separate play area situated under large trees, with a few picnic benches scattered around. The Lust Bistro, services this area and can be found a couple of meters away. The beauty of the separate play area is that you do not have to worry about other diners and can let the kids run wild.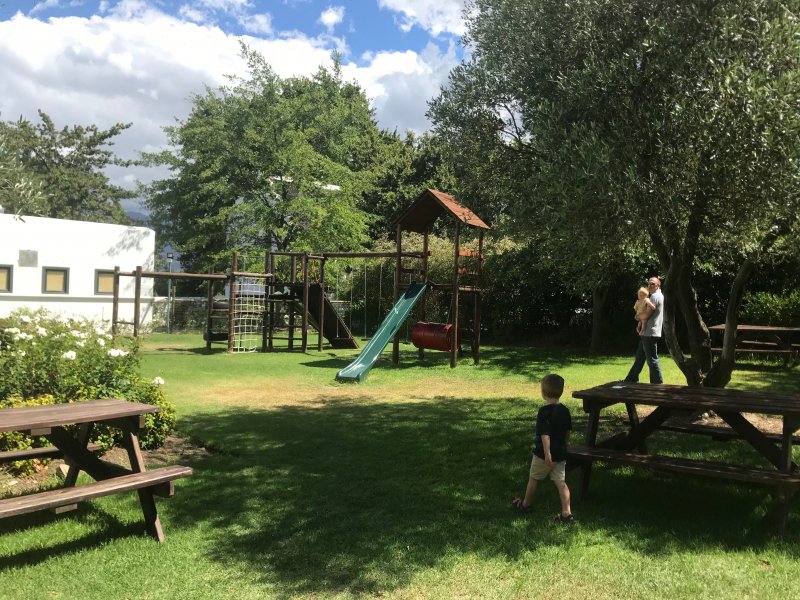 Glen Carlou
My husband and I got married at this mesmerising wine farm (almost 5 years ago to this day, can you believe it) and we always visit this special place when we are in the Cape. It is simply a must-visit (even if you did not get married here) as the food is remarkable, the wines delicious and the view is phenomenal. They have a little grassy area for the kids to play on.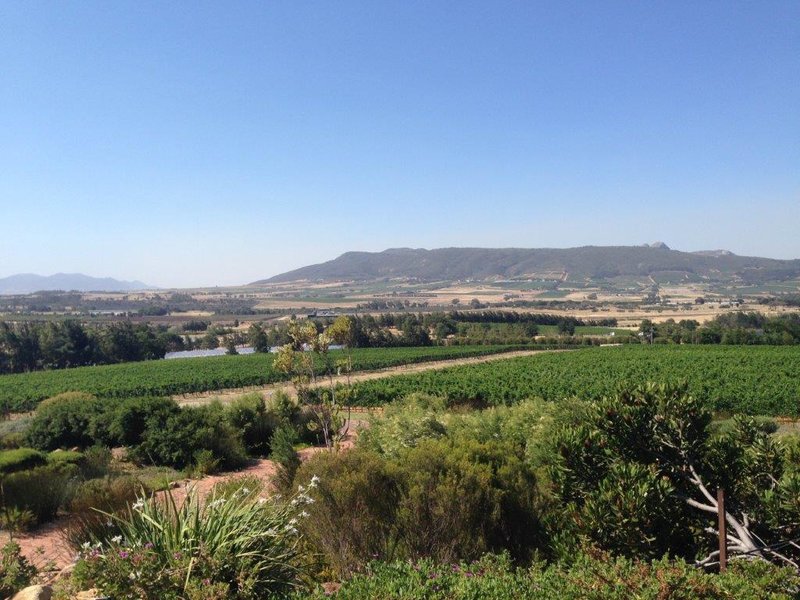 There are so many wonderful family-friendly wine farms, all with child-friendly restaurants, in this area, so while here, be sure to visit these as well:
Allée Bleue

Noble Hill

Solms Delta

Rickety Bridge

Holden Manz

Boschendal
Child-Friendly Excursions
Franschhoek Village Market
This weekly food and craft market opens its figurative doors every Saturday between 09:00 & 14:00 under the trees in front of the church hall. Expect yummy artisanal treats, freshly prepared meals, various art, handmade products, antiques, collectables and more, as well as a sit-down area with benches, live music and a bar. A large play area can be found right next to the market.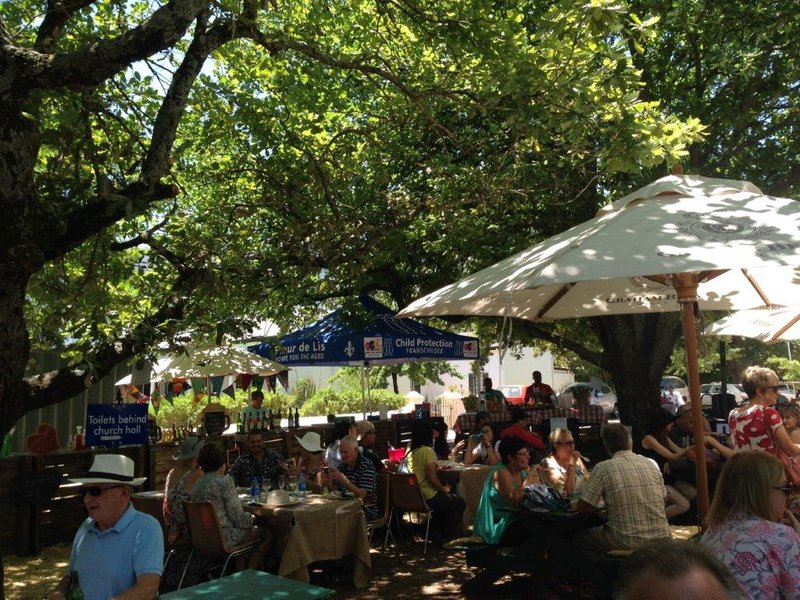 Huguenot Museum and Monument
Expecting a boring old museum, I was loathed to visit this specific attraction but, being a descendant of one of the first French Huguenots to arrive in the Cape so very many centuries ago, I decided I should probably have a look, and to my surprise, I actually enjoyed it. History is far from boring, it is fascinating in fact.
The iconic monument requires a separate entrance fee to the museum but once you are inside, marveling at the immaculate gardens, the minimal fee is absolutely worth it. Picnics are allowed.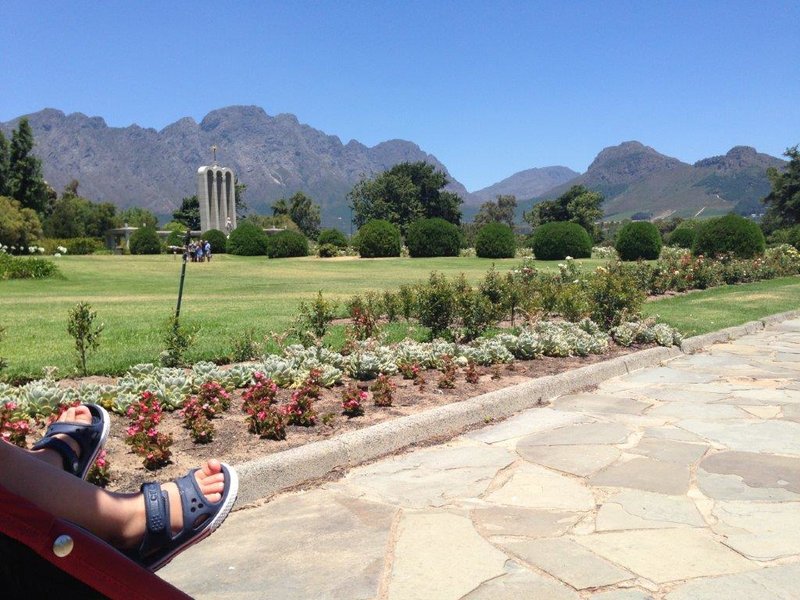 A Day at the Beach
Although Franschhoek is situated inland, it is a mere hour's drive away from beach locations like Strand, Somerset West and Cape Town. During our holiday, we decided to take an early morning outing to Strand so that Bean could play in the sand and splash in the waves. He loved it! Bikini Beach in Gordons Bay is also a fabulous beach for little kids as it is very protected by the bay, meaning that the waves are small and not so intimidating.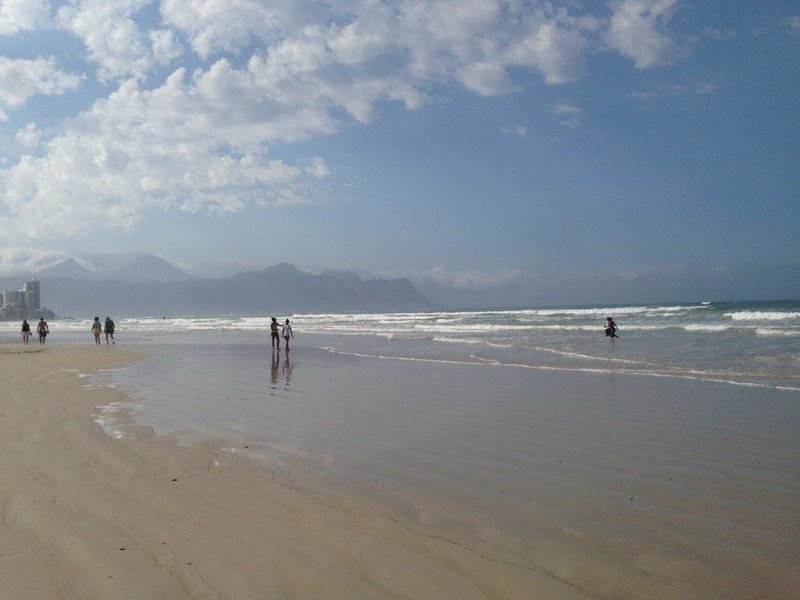 Strand Beach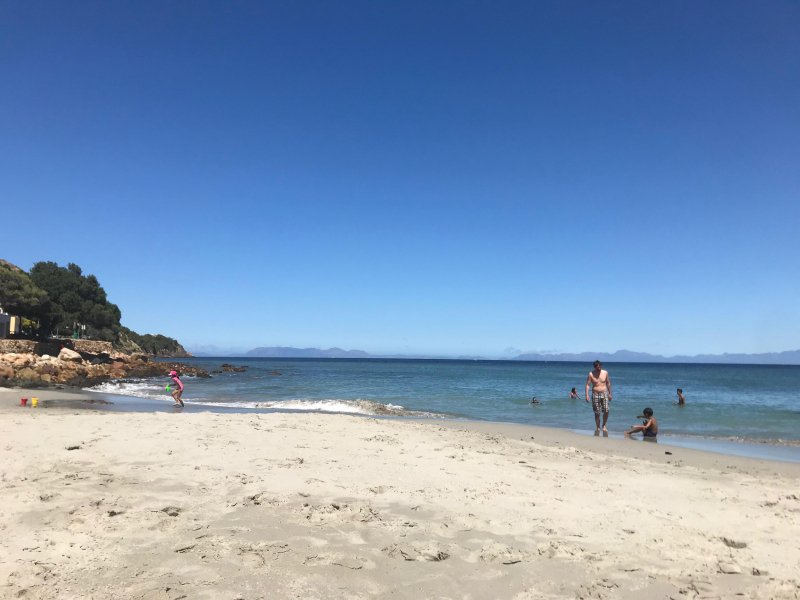 Bikini Beach
Blaauwklippen Wine Estate
On our way back we decided to stop at Blaauwklippen Wine Estate for a cup of coffee, as they have a play area and an animal touch farm (with goats) for kids.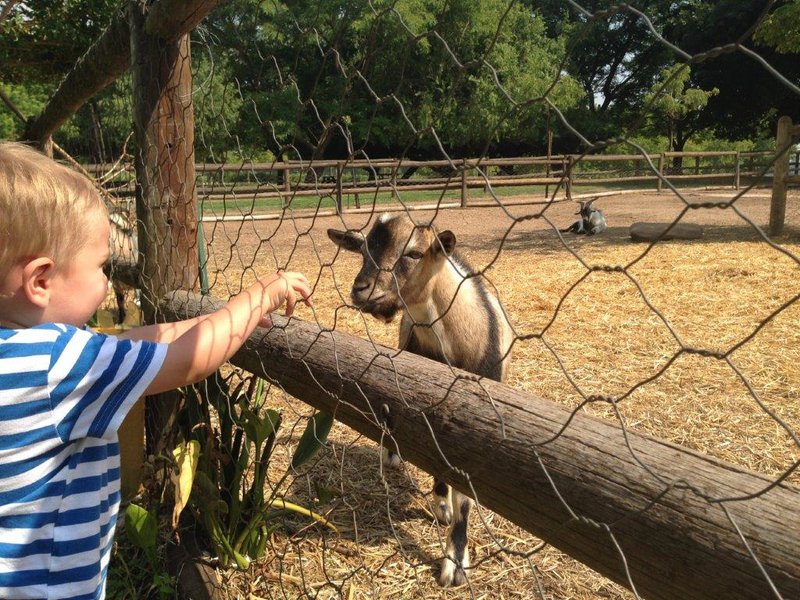 Le Bonheur Crocodile Farm
When I heard about the Croc Pond Tours offered at this Le Bonheur touch farm, I immediately booked a spot for our next family excursion, sure it would be fascinating for Bean. My 5-year-old brother joined us and although Bean was probably a bit young for this specific excursion (18 months), my brother absolutely loved it, especially when we had the opportunity to hold a baby crocodile. We had a casual meal at the cafe afterwards and although the weather was a bit miserable, it did not stop us from indulging in some artisan ice cream while the kids went wild at the fabulous outdoor play area.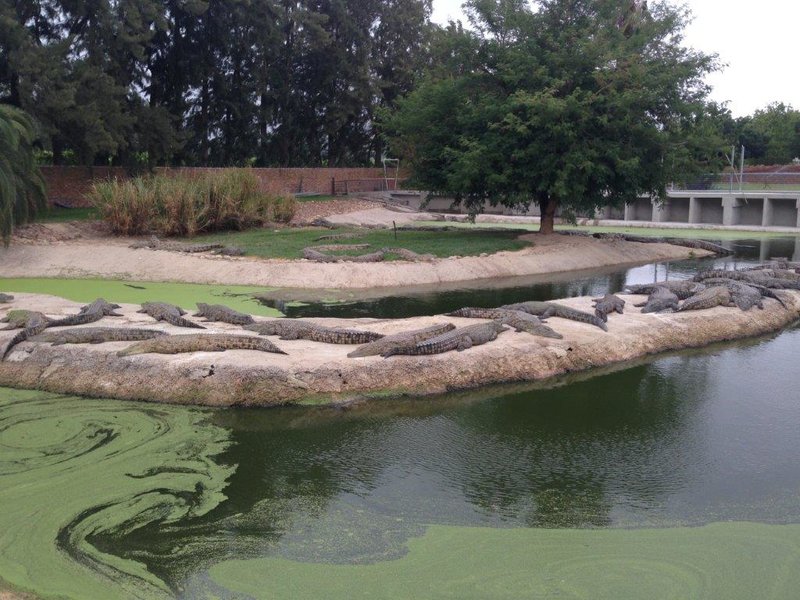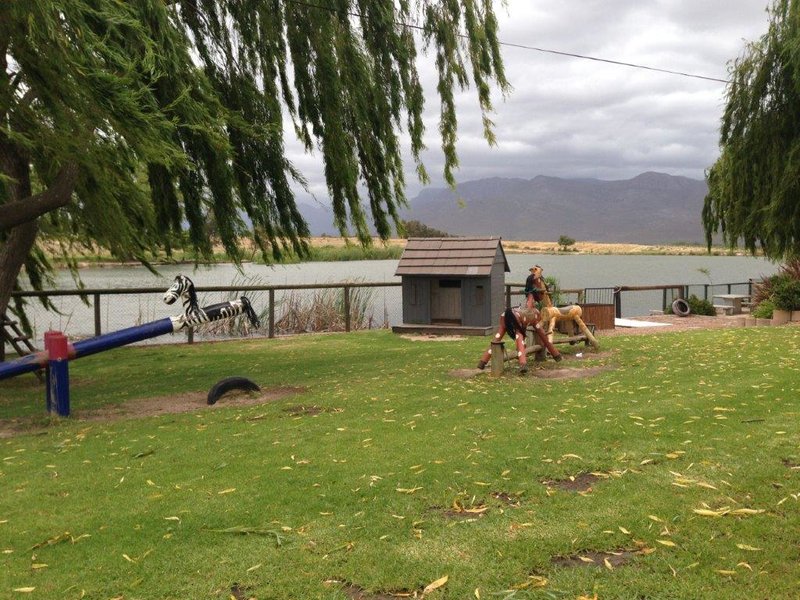 Babylonstoren
This historic Cape Dutch farm, offering two restaurants (Babel and the child-friendly Greenhouse), a wine tasting room, a farm shop and a bakery, is famous for its impressive 3,5-hectare garden. The lush, peaceful, varied and interesting garden is great for a relaxed stroll and Bean loved running through the various pathways, stopping every now and again to admire the ducks and chickens.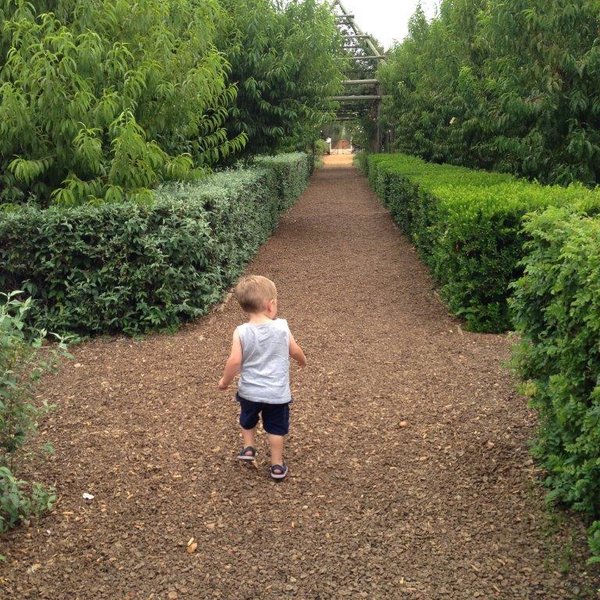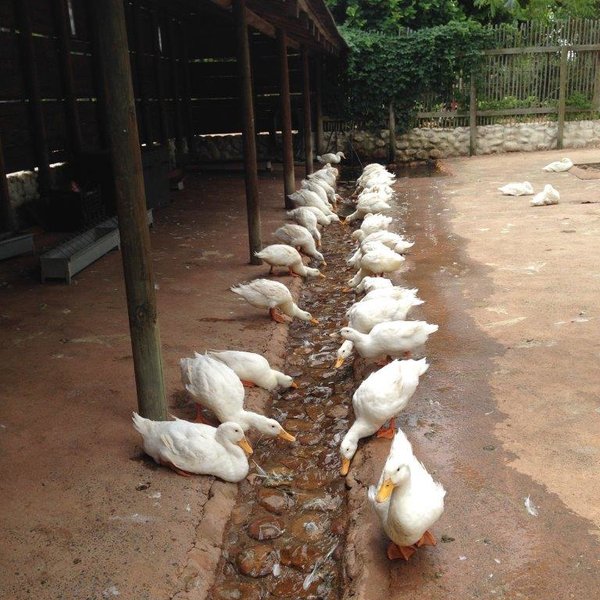 After spending our holiday in this glorious part of South Africa, we came home well rested, inspired and content, ready for a new year and a whole lot of new challenges.
xxx
Alexa