Mini Lemon and Blueberry Cheescake Recipe
Mini Lemon And Blueberry Cheesecakes Recipe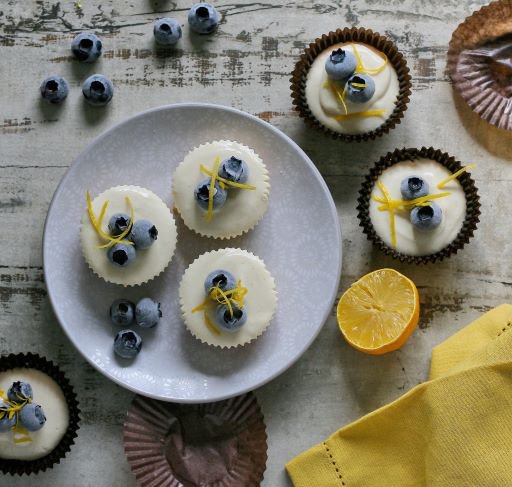 Zesty lemons are the hero in these easy, no-bake cheesecakes. This is the perfect sweet treat for spring entertaining and sharing with friends. And easy enough for the kids to make with minimum supervision!
Makes 12
12 paper cupcake cases
160 g tennis or digestive biscuits, crushed
65 g butter, melted
250 g full-fat smooth cream cheese
385 g tin condensed milk
125 ml (½ cup) freshly squeezed lemon juice
5 ml (1 tsp) vanilla extract essence
fresh blueberries to serve
lemon zest to serve
Arrange the cupcake cases in a muffin tray.
Place the crushed biscuits and melted butter in a small bowl and mix until well combined. Divide the mixture between the cupcake cases and press down lightly. Pop the tray in the fridge while you prepare the filling.
Place the cream cheese in a mixing bowl and whisk to soften. Add the condensed milk and whisk until the mixture is smooth. Add the lemon juice and vanilla extract essence. Mix again until everything is combined.
Pour some of the cheesecake filling into each cupcake case. Cover the tray and refrigerate for a few hours or overnight until the cheesecakes are set. Before serving, decorate each cheesecake with a few blueberries and some lemon zest.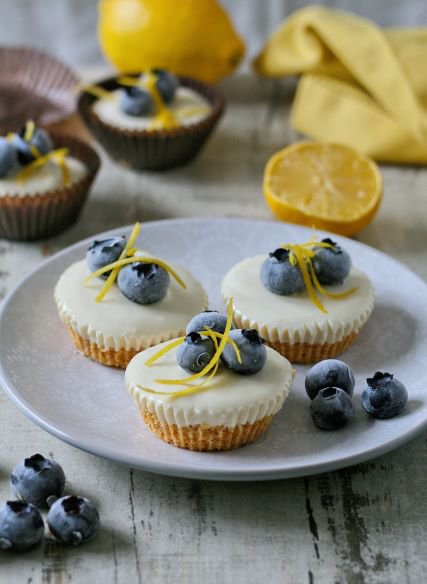 Teresa's tips and tricks:
You can use any type of biscuit for the base, so go ahead and use your favourite!
The cheesecakes can be made in ramekins or even one large tart dish if you prefer.
It is best to use fresh lemons for their amazing, zesty flavour, but bottled lemon juice will also work if that is what you have on hand.
Ideal if you need a make-ahead dessert!