Kids party ideas: Melting Olaf snowman cookies
Melting snowman cookies kids party idea
Did the rainy weather catch you off guard? Or are you a mommy, working long hard hours with little time to prepare party treats? Make these easy "melting snowman" cookies as a indoor family pastime activity. You can add to the fun by letting everyone make a snowman representing themselves or their family.
Choose a frozen party theme and these could represent Olaf!
You need: Sugar Cookies (we used choc chip) +- 12
+-6 White mallows / malvas
1 Large egg white
250g Icing sugar
2.5ml Lemon juice
Liquorice
Candy
Vermicelli & fun sprinkles
Candy or other creative toppings
Gourmet writer
Alternatives to the recipe:
Soft icing can also be used.
As a healthy alternative use crackers with soft cream cheese, tofu for the head and veggies or dried fruit to decorate.
Extend the activity by baking your own sugar cookies.
Equipment:
1 Pair of scissors
1 Mixing bowl
1 Table spoon
1 Whisk
Method:
Cut mallows in half then put them aside.
Hard icing sugar mix:
In the mixing bowl, beat the egg white into a white foam.
Add the icing sugar, bit by bit while whisking.
Stir in the lemon juice.
Now:
Liberally spoon blobs of icing sugar mixture onto the cookies.
Place the mellows to form the heads of the snowman.
Start decorating
Take pictures and share them on our FB page & Instagram using /thingstodowithkids or twitter @withkids!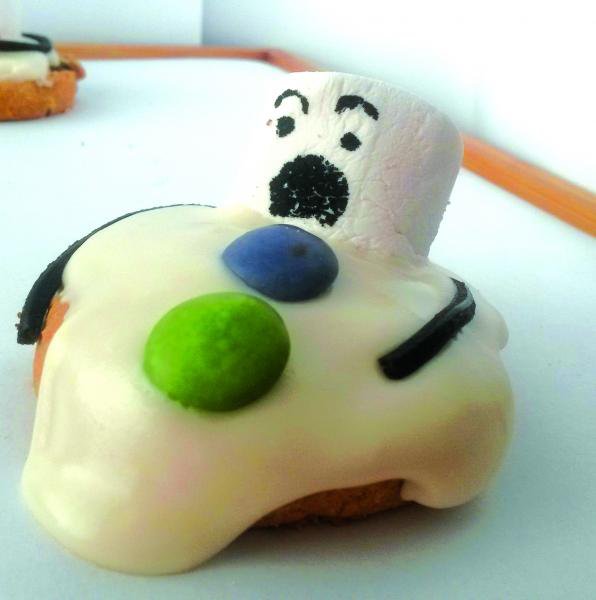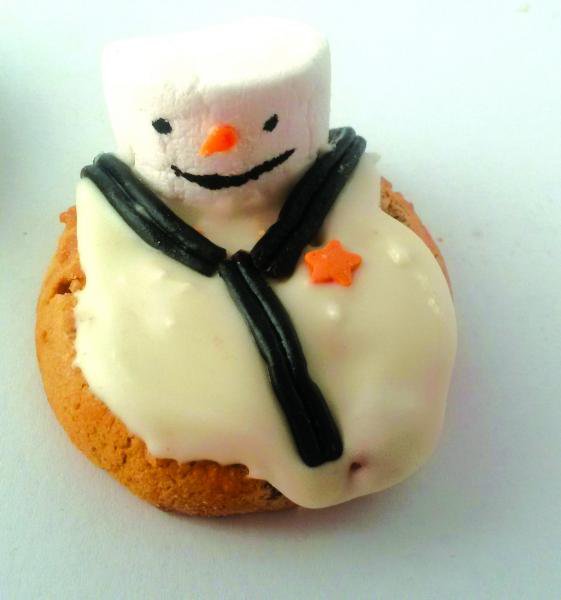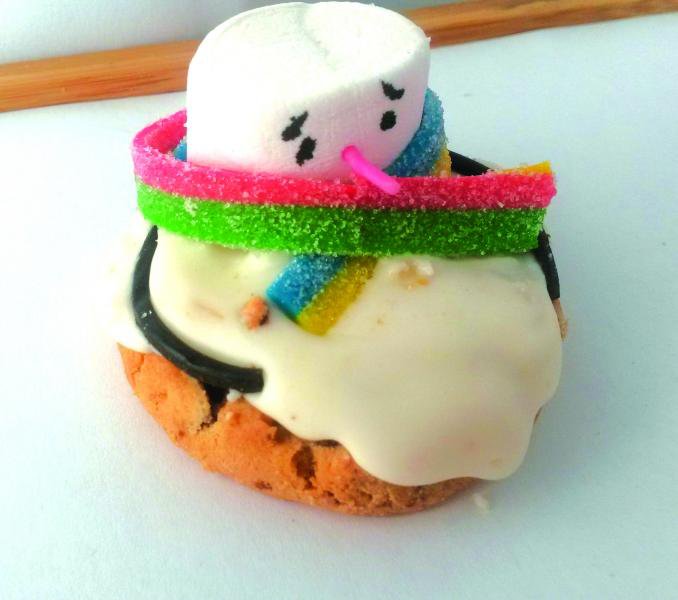 If you want to add to the frozen or winter kids party theme- also see how to make your own snow!
This article was originally featured in our parent's guide to play magazine www.thingstodowithkids.co.za/magazine