Free Things to do on our Birthday in Durban
I am one of the lucky few (or rather unlucky, with unlucky parents), who's birthday falls in January, a month when paying for a party or buying the perfect birthday gift is always a challenge, to say the least. Luckily, there are activities and excursions which you can indulge in on your birthday which are absolutely free!
Free Activities and Excursions on your Birthday
Here are our top 3 free things to do in Durban on your birthday:
Sterkinekor (Nationwide)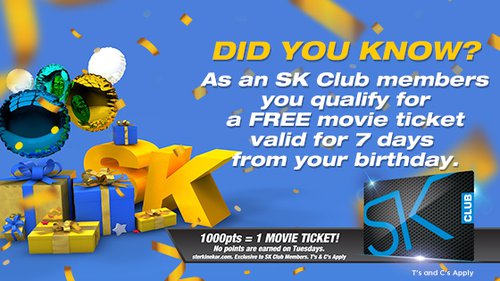 As I sit here, typing this up, I can smell that unmistakable movie house smell (that delicious buttery popcorn) and hear the excited chatter of movie goers all around me and all I want to do is shut down this PC and head to my nearest Sterkinekor. Watching a good movie while shoving handfuls of popcorn into your mouth really is just fun.
Sterkinekor's birthday gift to you is a free 2D/3D movie ticket (which is valid for 7 days)!
Additionally, all pensioners get a 25% discount daily.
Operating Hours: As per the individual mall
Ages: All
Contact: https://www.sterkinekor.com
Spur (Nationwide)
This ever-popular and almost iconic family restaurant not only offers patrons who are celebrating their birthday a happy song and ice cream (complete with sparkler), secret tribe members also get a meal voucher on their birthday!
Additionally, all kids under the age of 12 get a free kiddies combo meal voucher to help celebrate their birthday!
Operating hours: Different Spur Steak Ranches have different operating hours, usually between 7am-10pm Mon-Sun.
Ages: All
Contact: https://www.spur.co.za
uShaka Marine World (Durban)

Spoil your child with a birthday party at this super-fun venue and they will receive a Platinum Pass (which gives them free entry into Sea World and Wet 'n Wild for one whole year (yes, you read right), as well as 4 x free parking vouchers and a 'buy one, get one free' deal at Snorkel Lagoon, Ocean Walker and Shark Dive.
Additionally, uShaka has the following promotion currently on offer and seniors pay discounted rates for tickets:
Half Price at Wet 'n Wild after 14:30
Operating Hours:
Sea World: Mon - Sun 09:00-17:00
Wet 'n Wild: Mon - Sun 09:00-17:00
Dangerous Creatures: Mon-Sun 10:00-16:45
Kids World: Mon-Sun 09:00-17:00
Chimp & Zee: Mon-Sun 09:00-17:00
Ages: All
Contact: uShaka Kids World
Krispy Kreme (Nationwide)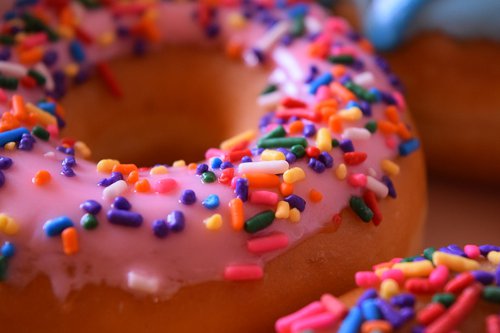 Indulge in a free doughnut to celebrate your birthday by simply downloading the Krispy Kreme app and registering for their rewards system (remember to include your date of birth). Krispy Kreme will send your a birthday surprise in the form of a voucher.
Operating hours: As per individual mall
Ages: All