Arts & crafts: Easy educational crafts for kids
Charlene is sharing four easy and affordable educational crafts and games with us today- if you made it, do share it on our page www.facebook.com/thingstodowithkids and have fun!
The counting game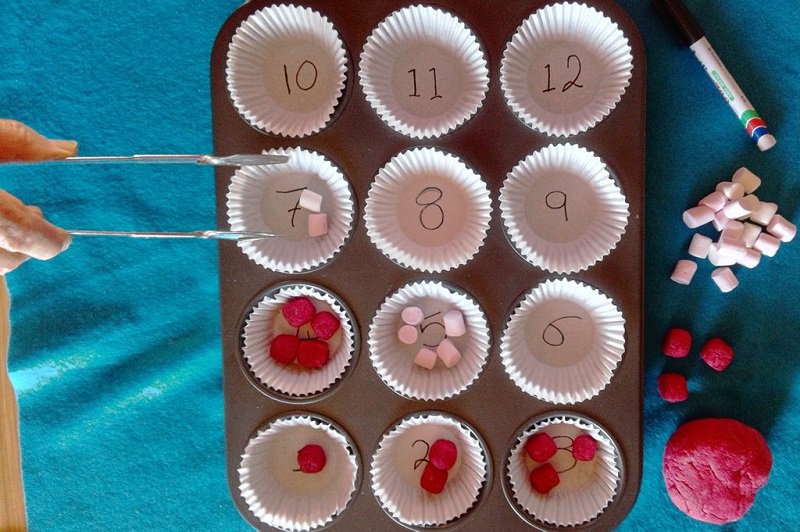 You will need:
Muffin tin
Paper Cupcake holders
Pen
Metal tongs
Play dough
(You can also use marsh mellows, cheerios or cotton wool balls)
This is a very easy and simple way to get your child to learn numbers and to help them to count. Place the paper cupcake holders in the muffin tin. On the bottom of each cupcake holder write a number.
On the chance you are using the play dough option; you can use one of our recipes. Roll the dough into small balls. Using the tongs, grip your dough ball/marsh mellow etc. and place the correct amount into each cupcake holder. This is an easy and effective kid's activity to teach your child numbers.
Skeleton man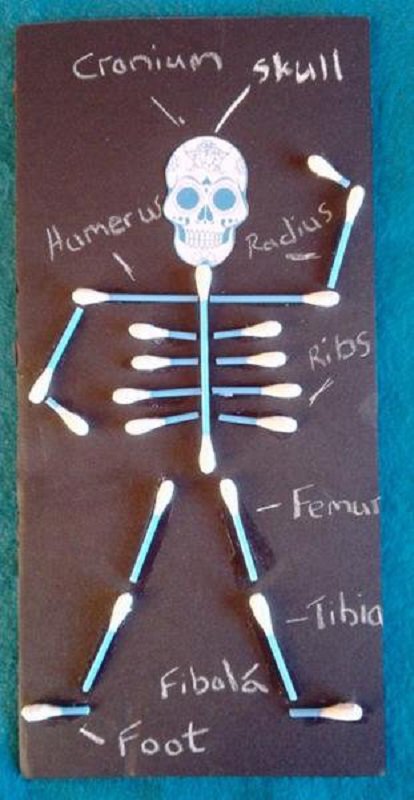 You will need:
Cardboard, A4 size
Earbuds, about 10 should do
Scissors and pen
Small printed skull or you can draw it yourself
Glue
Print out your image of a skull and glue it onto the cardboard. Now you can take the earbuds, cut them into different lengths to suit the size of your skeleton, and glue them into position, as seen in the image provided. You can also use your own imagination if you're feeling artistic, and position the earbuds as you see fit. As long you have something resembling a skeleton in the end. When you have completed sticking the earbuds down, you can write out the different names of the bones next to each one.
There you have your skeleton man. This educational craft is super easy to do, so the kids can definitely get involved to create their own masterpiece.
Test your building skills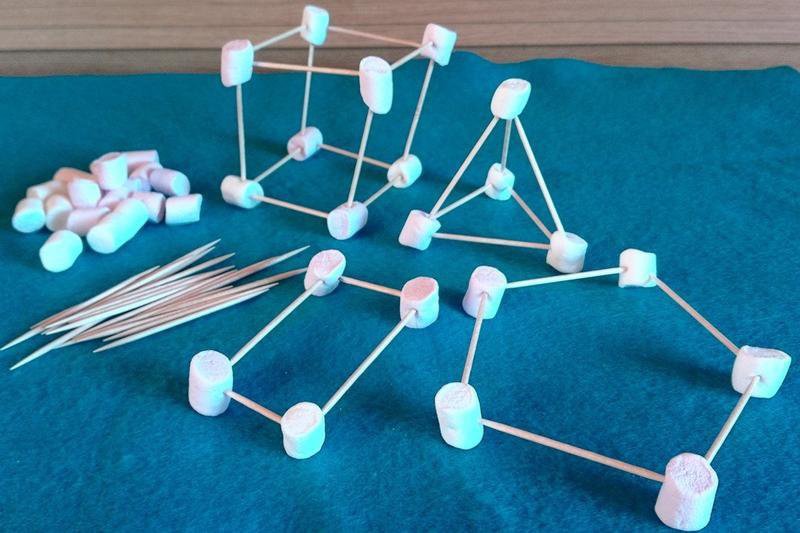 You will need:
Mini Marsh mellows (you can also use cut up fruit, like apples or bananas.)
Toothpicks
This educational craft idea is so easy and fun to do with your kids. Take your food of choice, I used the mini marsh mellows and start to stick the toothpicks into them. Different shapes can be created and you are only limited by your imagination and a number of marsh mellows left after you have eaten most of them.
Butterfly metamorphosis
You will need:
Paper
Pencil and colour pens and pencils
1 Peg
Glue and one, elastic
Draw your worm onto a piece of paper and colour it in. Cut out the worm and glue it onto one side of the peg. I found a butterfly template on the internet, printed it out, coloured it in and cut it out. You can also draw your own butterfly if you want, just make sure the butterfly size you have is not too small or too big to fit onto the peg.
Now fold each wing like an accordion towards the middle, the butterfly body in the middle should still be flat. Glue this piece to the other side of the peg; make sure the piece you coloured in is facing towards the peg. Unfold the wings and there you have your butterfly. Fold the wings and the caterpillar appears instead. I used a small elastic band to tie around the peg to keep the wings in place.
Now you can tell the story of how the caterpillar became a beautiful butterfly.