Child friendly restaurants and Deli's on the Garden Route
After a long week, I always look forward to weekends and holidays with kids, friends and family. Some quality time together, experiencing the great outdoors, sipping wine and enjoying meals I did not prepare with the benefit of not having to clean up after myself. Being a regular Garden Route explorer, I decided to put together a list of my favourite child-friendly restaurants, tea gardens and deli's. You can also look at our list of our favourite pizza spots near George – for the love of pizza.
Herewith some child-friendly wine farms, farmstalls, restaurants with indoor play areas (as the Garden Route is well known for its regular all year rainfall) and outdoor play areas.
1.      Roadside Deli and farmstall, George
Locals and travellers drive from all over South Africa to experience the taste of original, wood-fired pizza at Roadside Deli on the Outeniqua pass near Wage. This farmstall has a fantastic outdoor play area and seating can be in the winter sun or under the veranda. Both seating options offer a clear view over the jungle gym and swings. Last time I visited you could bring your own drinks and enjoy it with their famous subs and pizza's.
Tel: 073 258 4818
2.      Happy Valley restaurant and indoor play centre, George
When the weather is cold and wet and the kids get cranky- Happy Valley is the perfect indoor play centre to grab a light snack while the children play their hearts out. They offer chicken strips, burgers, toasted sandwiches and pizzas at their restaurant.
Tel: 044 873 0046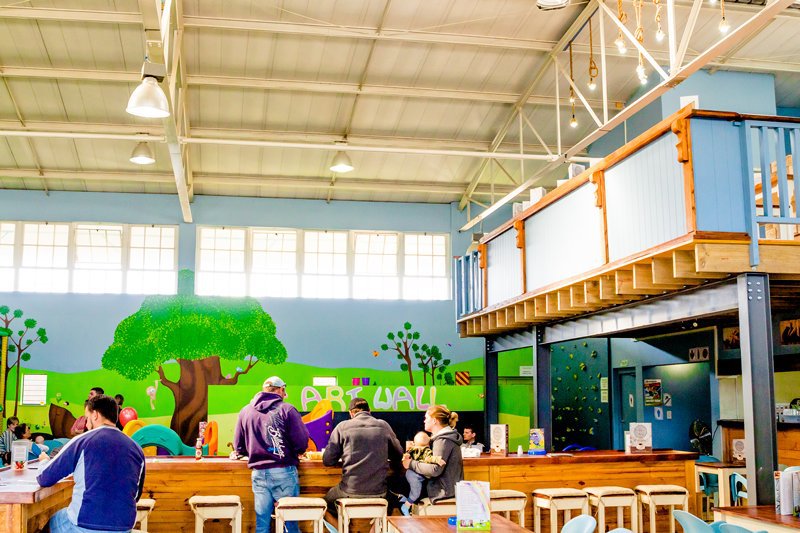 3.      Tea Garden at Over the Mountain Guest Farm, Montagu Pass
As you pass George on the way to oudtshoorn, just before the Outeniqua pass starts, you will find a turn-off for Montagu pass on your right-hand. If you are a family who enjoys cycling or even just driving along scenic gravel roads, you can always pop in at Over the Mountain Guest farm. They offer fresh cake, baked daily and light snacks to be enjoyed with spectacular views of the Herold Valley. The guest farm has lush lawn with ample space to run around, a trampoline and a swimming pool.
4.      Primi Piatti Italian Restaurant, George
Permanently Closed
Primi Piatti is located where the two main streets of George, York and Courtney meet, just a few metres from family-friendly accredited Loerie Guest Lodge. It offers a high-energy vibe with fantastic Italian snacks and meals. Kids can play on the outdoor jungle gym and synthetic grass. The outdoor seating offers clear views of the play area and Primi also goes the extra mile by providing kids with craft options to keep them busy at the table.
044 873 0845
5.      Timberlake Farm Village and organic food, between Wilderness and Sedgefield
If you are looking for a fun adventure to precede your family meal you can visit Acrobranch Garden Route. After hours of fun climbing and zipping through trees you can still the hunger with organic meals from the award-winning Zucchini Restaurant, (their coffee shop offers a kids play area and baby chairs) or some picnic snacks from the Country Deli.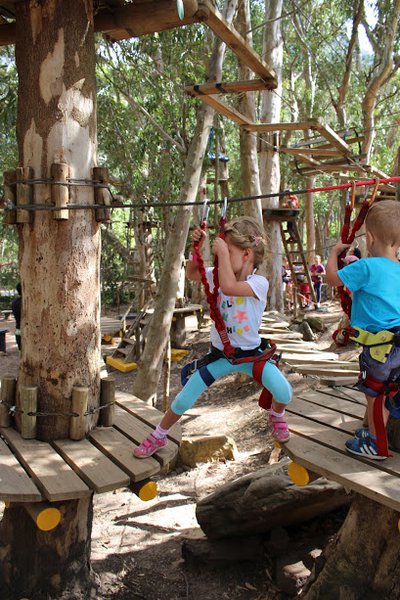 If you have more fun child-friendly restaurants to add- tell me in comments below - Tanya