Affordable DIY Gifts for Christmas
Affordable DIY Gifts for Christmas
Christmas is around the corner and most of us are dreading the shopping chaos that happens every year.  The prices for goods keep going up each year, making it more difficult to buy gifts you would really like. What to get your family, but also what about your friends or neighbors? All of these gifts add up, what if you decide to do some easy DIY gifts for Christmas?
This might need a little planning and time to do, but having made something just makes the gift giving more special. Most of these DIY gifts for Christmas are also lighter in the pocket.
The kid's, depending on their age can also give a hand in making these special gifts or make some for them.
So let's get started with some affordable DIY Gift ideas for Christmas:
Wooden photo display

This one was very easy and quick for me to do as I already had many of the supplies I needed. This is a  great way to display all the family photos.
You will need:
Solid piece of wooden board. Mine was about 20 cm by 50cm. If you don't have wood just lying around, you can visit your local hardware store and ask for any off cuts they might have or cut a piece you require.
Spray paint: Colour of your choice
Clear Varnish
String for the photos and length of cord to hang the picture up
Pegs
Stencil
Thumbtacks
First of all, I found the word 'Family' and printed out a design I liked that I found online. I cut this out and stuck it down in place on the wood piece with a little double-sided tape. I then took the wood outside and placed it on some newspaper. I spray painted it all around and left it to dry completely.
I then peeled off the stencil to reveal the un-painted word 'Family' on the wood piece. I added a layer of varnish to give it a more finished look and to protect the paint from chipping off over time.
After all of this, I simply drilled some holes in each top hand corner and threaded through a piece of black cord. I took the cord ends and tied a double knot so the cord was thick enough to hold up the wooden piece.
Taking the thumb tacks I placed two, one on each side so the string I attached to them would be in a straight line. I tied the string around the tacks and hammered them into the wood to secure. I repeated this another two times below.
This DIY project does take some time and effort, but I think it is well worth it for the final product. What do you think?
Melt and pour soaps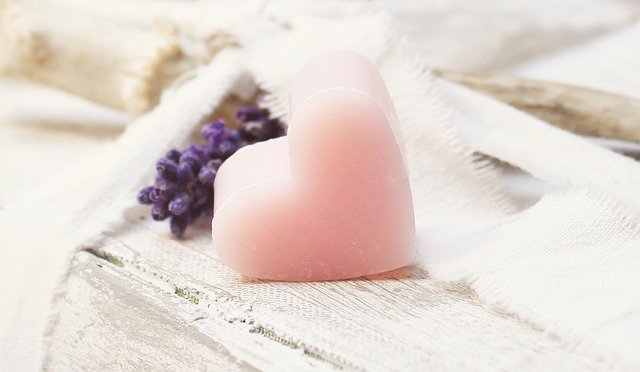 This DIY gifting idea I have already done many times.
You will need:
Melt and pour soap: You should be able to purchase this at a craft store, but I like to buy mine online from a company called, 'The Soap Barn'. They have great products and their service is always good. 
Soap mold: You can buy a fancy soap mold or many times some silicone cooking molds you can find at the store work very well. You can also use things like yoghurt containers as a mold.
Spraying alcohol
Large glass mixing bowl or measuring jug
Your soap will come in a large container or wrapped in a long loaf shape. I usually buy a kilogram of soap and use a scale to measure the weight. I usually like to make 100g soaps. You can either melt in the microwave, two minutes at a time or I prefer to melt mine on the stove. I place my glass jug into another pot filled with a little bit of water, like a Baine Marie. This just helps to melt the soap more evenly and prevents the soap from becoming too hot and bubbling all over the place.
Once the soap has melted pour into your soap mold. Take your spraying alcohol and spray a bit over the top, this helps to take out any bubbles that pop up. Leave this to set overnight and un-mold when ready. The kids can also lend a hand with this one as long as an adult is with, to supervise.
You can even embed some small toys into the soap for the kids. All you do is fill your mold halfway and let this set, add your toy and pour the rest of the melted soap over. This is great when using the clear glycerine soap, so you can see the toy inside.
Mason jar Snow Globe
Here a great DIY gifting idea, where you can use your imagination. The items in the jar can be Christmassy or you can place something different in it, like a plastic toy.
You will need:
A mason jar of your choice
Waterproof strong craft glue
Item to stick onto the lid: Small Christmas tree decoration or dinosaur toy.
Some glycerine
Glitter
Watch this video to see how it is done:
More Affordable DIY Gift Ideas for Christmas
Body or foot sugar scrub: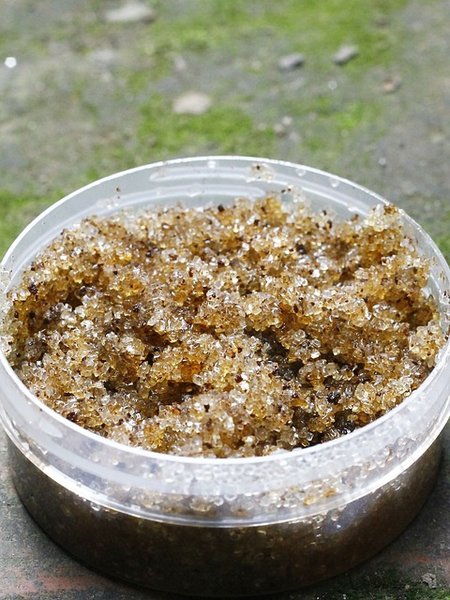 This is very simple.  Mix some coconut oil (1/4 cup) and brown sugar (2 Cups) in a mixing bowl until it is creamy. Add some essential oil or other fragrance. Add a little more sugar until you reach the consistency you like. Place this into a sealed jar with a ribbon around it.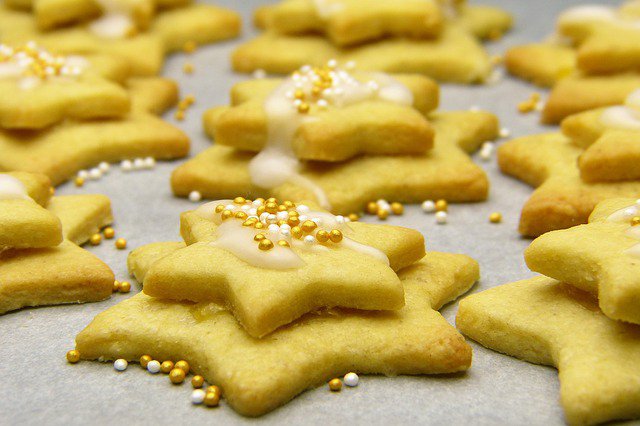 Always the easiest go-to gifting idea. Use your favourite ginger cookie recipe or visit a baking supply store that sells already made cookie dough. All you have to do is cut into shapes and put into the oven. I know that the 'Deeghuys' offers such products in their stores. The kids will definitely not mind helping out with this one, or maybe just helping you out of cookie dough :)
These are just a few ideas you can use for your Christmas Gifts. There is nothing wrong with the store bought hand cream or bottle of wine, but to me, it is always such a blessing to receive something that somebody has taken time to create on their own.
Wishing everybody a wonderful and blessed Christmas.