3 Fun on the go breakfast ideas for kids
3 Fun on the go breakfast ideas for kids
Week mornings when there is school and work to get ready for, there seems to be no time to finish everything and get everybody ready. Making a quick and easy breakfast on the go is one of the ways to help you through rushed morning activities. Most of these recipes can be prepared day/s before so there is very little to worry about on the mornings you need them. I hope you and the kids will enjoy these on the go breakfast ideas.
Overnight Oats, Breakfast idea for kids
There are various combinations for this recipe and as the name implies, it is done the night before. The most common recipe is below, but you can mix it up with other ingredients as much as you want. The recipe contains basically equal amounts of oats, milk, and yogurt thrown together.
You will need: (about 1 serving)
                  

    

1/3 cup rolled oats

                  

    

½ Cup of milk or a little less depending on how thick you like your oats

                  

    

1/3 Cup yogurt that you like

                  

    

Fresh fruit of choice: Strawberries, blueberries, banana etc.

              

    

   Other, here you can add things like chia seeds or nuts.
Stir everything together and place in a bowl and place into the fridge. The next day you can heat it up just to take the chill off if you want, otherwise, eat it straight from the fridge. You can also add extra toppings like nuts or a dollop of peanut butter.
Breakfast cookies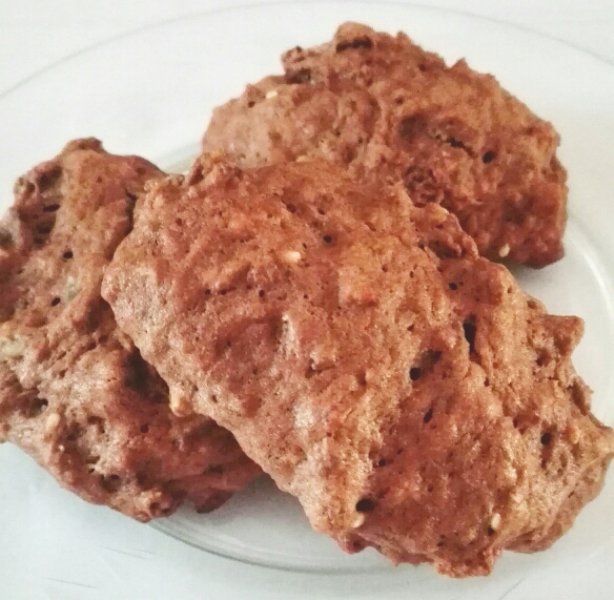 This recipe can be done over the weekend, so you can have some cookies every day. I know cookies for breakfast doesn't sound like a good idea, but these provide a quick and easy wholesome solution to breakfast on the go. I love chocolate and I think most kids won't say no to have some for breakfast, don't worry it has plenty of healthy ingredients too and this is only one idea, there are many recipes out there for you to find and try.
You will need:
·

       

2 Eggs

·

       

1 banana

·

       

60g softened butter

·

       

125 ml yogurt

·

       

2tsp vanilla essence

·

       

300ml or 1 ¼ cup of flour

·

       

1 and ½ cups of oats

·

       

About 150 ml of cocoa powder

·

       

Pinch of salt

·

       

1 tsp baking powder

·

       

150ml brown sugar

·

       

Add chocolate chips or dried cranberries/goji berries
Preheat the oven to 180 degrees Celsius. First mix your dry ingredients together; flour, oats, cocoa powder, salt and baking powder. In a separate bowl combine the butter, yogurt, and banana, use a mixer if possible. Add in all the sugar and mix, don't worry about the way it looks as the yogurt gives this appearance. Last, add your eggs and vanilla essence into this mixture.
Take the dry ingredients and slowly add to wet mixture and combine without over mixing. Lastly, you can add your extra chocolate chips or dried fruit. Take a large scoop of mixture and place on greased cooking tray. Bake for at least 10 – 12 minutes. Take them out, cool and enjoy.
Making it even healthier, you can substitute the cocoa powder for carob powder and the flour for a gluten free option. I think the sugar can also be substituted with honey or a sweetener like Stevia.
French toast sticks, breakfast idea for kids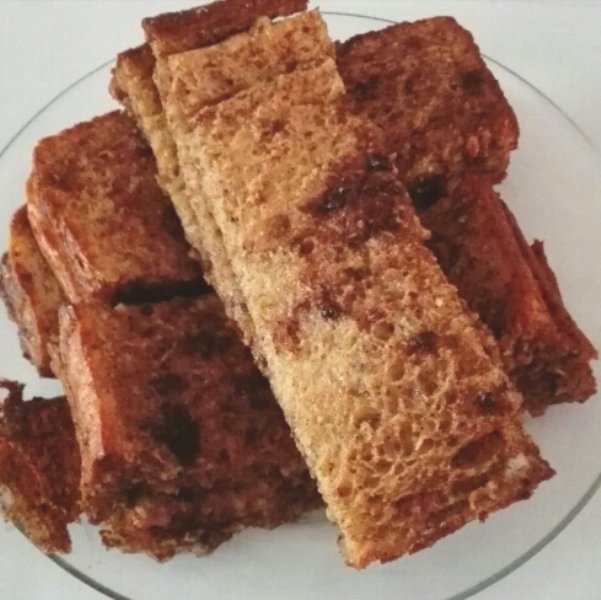 These you can make, freeze and take out when ready to eat.
You will need:
       

Slices of bread about 8, make it nice thick slices

       

60ml of melted butter

 

4 Eggs

1/3 Cup sugar

   

Cinnamon, not more than half a teaspoon
Pre-heat the oven to about 180 degrees Celsius. Cut the bread into slices, usually about three 'sticks' for each slice. In a bowl mix the rest of the ingredients together. Dip each 'stick' into the mixture and place onto a greased oven tray. Allow baking in the oven for about 20-25 minutes remember to turn them about halfway through. Take out and cool. If you have frozen these, to warm them just place in the microwave and heat 30 seconds or 1 minute until warm and serve with a drizzle of syrup.