Sanbona Wildlife Reserve, South Africa
Pack the car and take a drive to the Little Karoo along Route 62, play I-spy and sing-a-long songs and soon, you will arrive at Sanbona Wildlife Reserve, the perfect 5-star, malaria-free, family safari destination and game lodge. Take a deep breath and let your hair down, indulge in what nature has on offer at Sanbona Wildlife Reserve. By promoting the Little and Big 5 as well as our nature conservation efforts, we are optimistic that kids will return to school enthusiastic to share their stories about their time in the Little Karoo and our effects on the environment. We take great pride in offering families an educational and holistic nature experience at Sanbona, which we hope will inspire a generation of future conservationists for the good of our planet.
Safari holiday accommodation
Sanbona offers three lodges of which Gondwana Family Lodge is specifically created with families in mind. This spacious thatched lodge offers inter-leading family rooms, a children's activity room full of fun, an outdoor play area for sunny days and a large swimming pool with a shallow area for the little ones. Spending your vacation here ensures adventure, entertainment and relaxation for the whole family.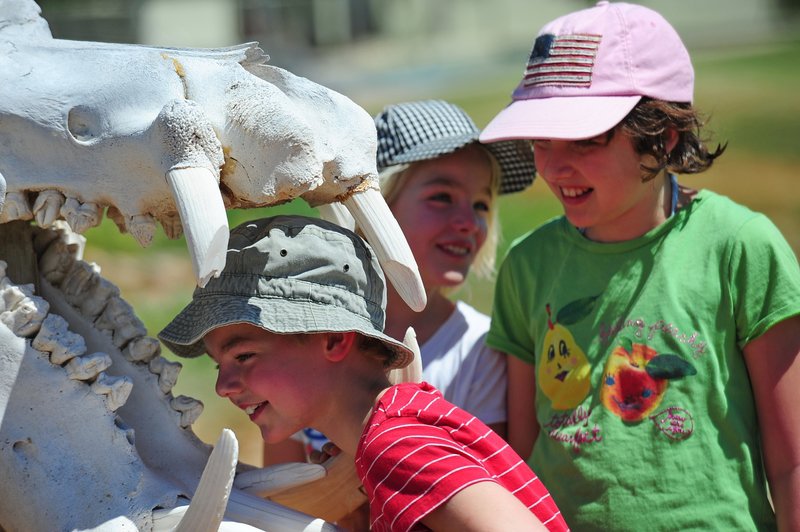 Activities available at Sanbona Wildlife Reserve
Mom and dad can put their feet up and be pampered at the Relaxation Retreat with an array of treatments to enjoy. Family game drives are always fun and children from 4 years old and upwards can enjoy being out in the bush with mom and dad and our knowledgeable rangers. Pre-schoolers can participate in exciting activities and have the time of their lives with the Kids on Safari programme, based at Gondwana Family Lodge.
Interactive welcome packs teach children about the Big and Little 5. Kids can enjoy this educational adventure, learning about their habits and tracks as well as incredible facts about unique flora found on the reserve. When the day is done, children also receive an interactive book to take back to their room and continue the fun whilst also encouraging them to get involved and share what they have learnt.
Child-friendly restaurant at the game lodge
Enjoy a delicious family meal, then grab a blanket and cosy up by the fire to share the stories of your day. Little ones can be entertained and looked after by our in-house child minding service to enjoy arts and crafts, puzzles, board games, documentary and animated DVD's, while mom and dad enjoy a glass of wine looking out onto the never-ending plains of this Karoo wilderness.
This is life as it should be.
To book your family safari and holiday accommodation contact Sanbona Wildlife Reserve -  link below.