Review: Science Lab Workshop at Capegate Shopping Centre
Our Experience of the Science Lab Workshop at Capegate Shopping Centre - Spring 2018
Last Friday, we were the first visitors to enjoy Capegate's Science Lab Workshop – and what a fun and educational experience it was for everyone – even I learnt lots of new things!
On arrival to the workshop, which takes place in the Centre Court of the shopping centre these October school holidays, we were impressed with the display and the kids were highly excited to get into their relevant age-appropriate workshop.  As requested we arrived 10 mins earlier to complete the registration and indemnity forms. 
We recommend you book in advance here, however, if sessions aren't booked out, tickets will be available at the door (no cash sales allowed).
The workshops are divided up as follows to ensure the kids gain the most out of their experience:
Junior Workshop is for children aged 3-5 years old.  It costs R35 for a 20-minute class.
Senior Workshop is for children aged 6-12 years old. It costs R55 for a 30-minute duration class.
As you can see it is a great budget-friendly outing for kids!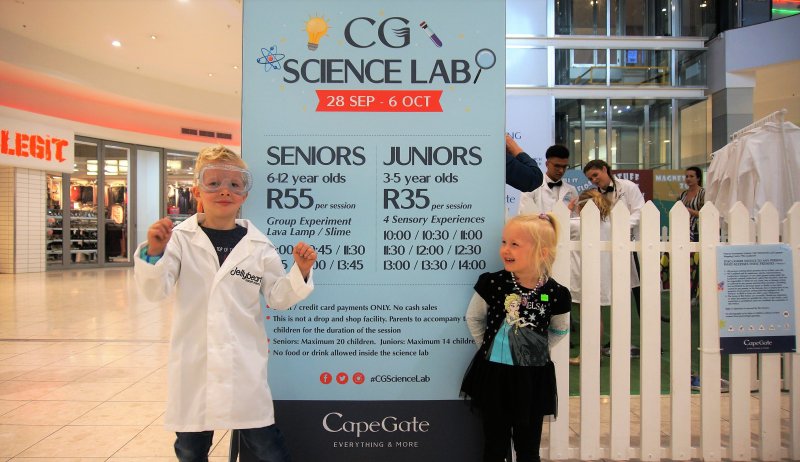 Junior Workshop – kids aged 3-5
My daughter is 3 years old so we were taken to the Junior section where we were greeted by cheerful lab assistants who took her to the first workstation where she was taught about magnetic pull via their magnetic car track.  She was very interested in how the car could move and thoroughly enjoyed racing the assistants.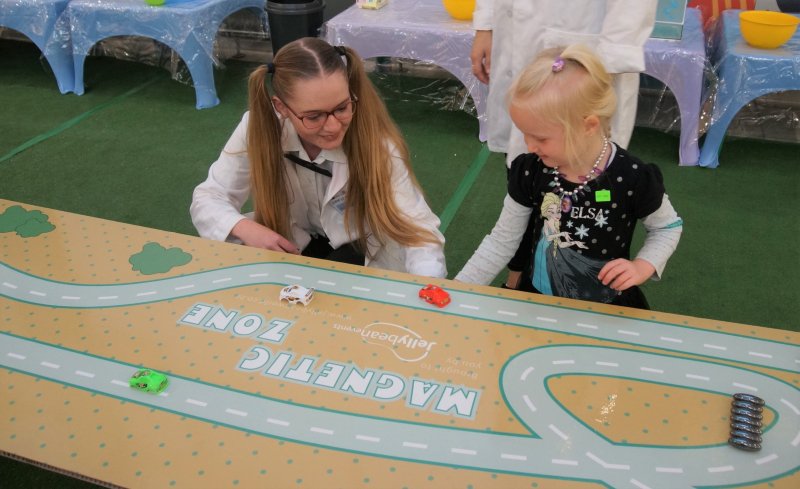 We next visited the Raincloud station where we were shown cloud combustion via the use of shaving foam and food colouring in a jar of water. My daughter's face was a picture when she was absorbing the knowledge; however, I will be hiding the shaving foam at home just in case she wants to recreate it in the bathroom basin.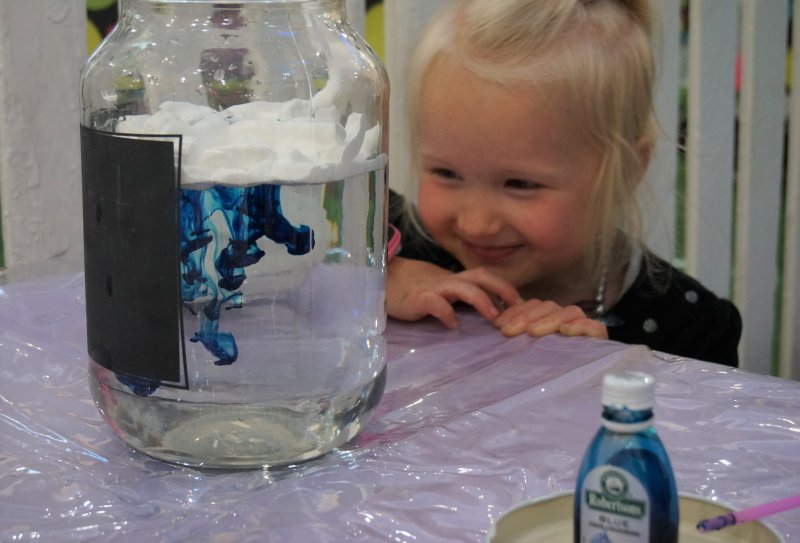 The last two stations at in the junior section included the sink and float tank and the "grow zone" where my daughter enjoyed several sensory activities and her favourite was the tactile sensations based in the grow zone.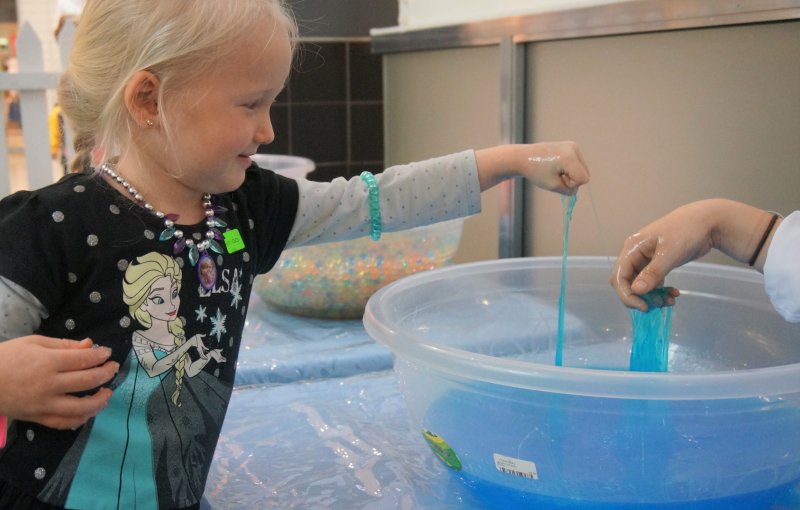 Senior Workshop – kids aged 6-12
My son is 6 so he was taken to the senior workshop where he was provided with a lab coat and a pair of goggles to look the part.  My son can get over-enthusiastic when he is excited about an activity and thankfully the lab assistants were very patient and friendly.  As soon as he knew he would be making slime and lava lamps he was in his element.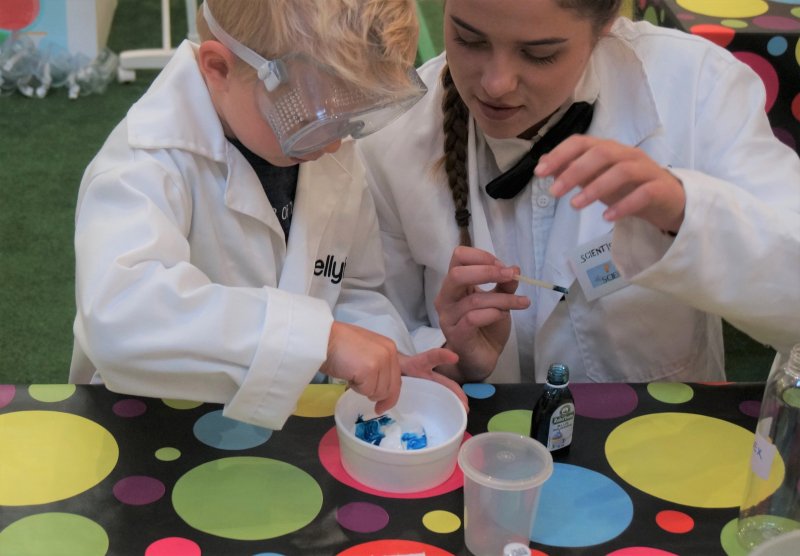 I think my son sees himself as a mini-scientist and I loved that he became so engrossed in both the slime-making and lava lamp activities.  The fact he could take them home afterwards was a bonus!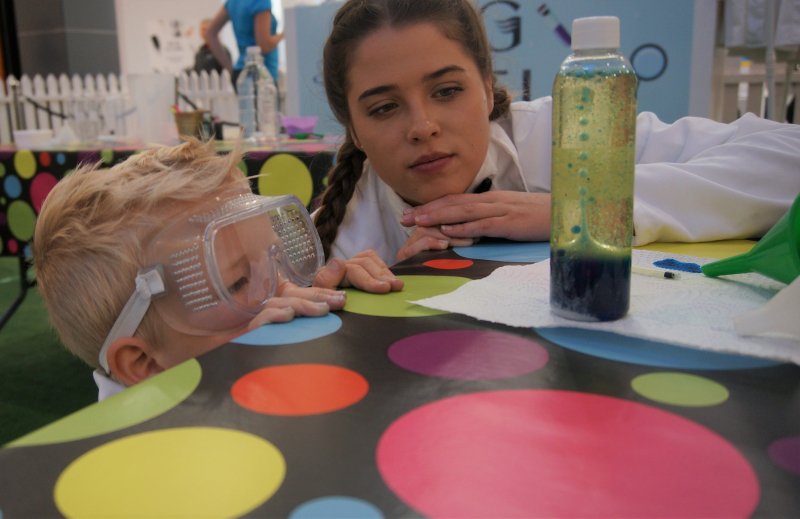 Once they had completed those projects he was able to participate in the last activity which involved being shown a hands-on experiment with the other kids in the senior group.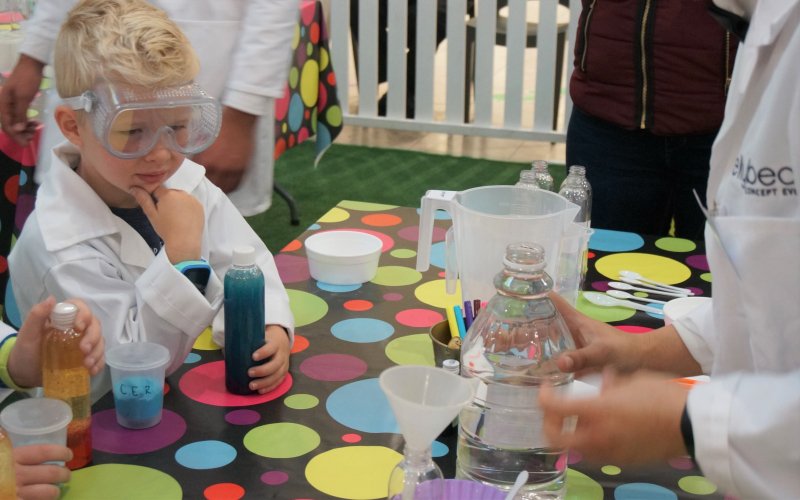 Definitely worth a visit this holiday period
Both of my kids thoroughly enjoyed their experience at the Science Lab in Capegate today, and I would recommend this activity as something educational, fun and entertaining to do these Spring Holidays.
Useful things to know
For more information, please visit Capegate's webpage here, or follow #CGScienceLab on Facebook/Twitter.
DATES: 28 September – 6 October
VENUE: Centre Court, Capegate Shopping Centre
TIMES: junior – 10h00 to 14h20 | senior – 10h00 – 14h30
About Capegate Shopping Centre
Capegate Shopping Centre is based in Brackenfell, Northern Suburbs, Cape Town and is easily accessible via the N1.  They offer a fantastic range of shops and restaurants, and they regularly have holiday programmes and entertainment for the kids taking place. 
Read more about the shopping centre here.