My family getaway: 48 Hours in Robertson
"We should move to Robertson one day," my wife chimed. "It is close enough to the city that you can still go in for the meetings you really need to do.  Besides, your work is online, so you could technically work from anywhere."
I never thought of myself as the type of person who would do well in a small town.  The thought of moving there made me uncomfortable, to say the least.  What will I do in a town like Robertson?  So I usually speed past the town; turning off is just too much of a risk.  We might see the wrong "For Sale" sign, and that will be the end of it. I secretly wondered if there were anything to do with kids when you are there.
You could understand my apprehension when my darling wife told me we had the opportunity to go to Robertson for the opening of the new Africamps site at Pat Busch just outside of Robertson.  I had premonitions of packs of rabid estate agents lying in ambush.  Surely they had the perfect country home for us to move to.  Broadband is ubiquitous, so there goes that excuse.  Still, glamping sounded like fun, so I agreed.
Robertson, it would be.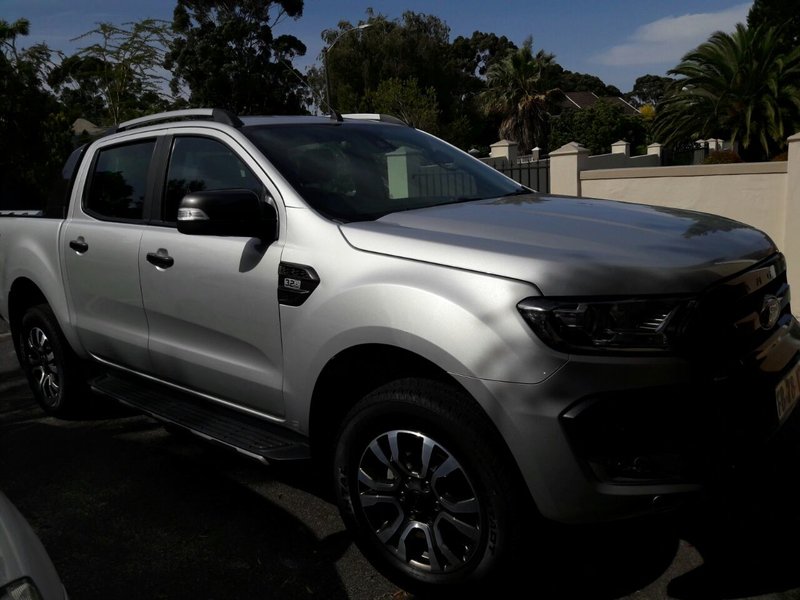 Our sponsored bakkie for the weekend- Ford Wildtrak - "This is the kind of vehicle a man can feel at home in"
They delivered our Ford Ranger Wildtrak the day before, since our trip was to start early.  The moment I arrived home and saw the beast, all worries disappeared.  This is the kind of vehicle a man can feel at home in.  It is refined enough to take the whole family along – and for once there is enough leg room to fit a car seat behind the driver's – without looking like it was designed to be a girl's car.  I just liked it.  And it just got better from there: the seat adjusts electronically in a variety of ways, allowing you to get the perfect fit.  When putting the car in reverse, not only the objects behind you are shown on screen, but also the arc that you would follow should you keep the steering wheel in the current position.  This vehicle is no Tesla, but simple things like the adaptive cruise control, which reduces speed to keep the following distance you set, makes the experience that of a luxury car.  It is a far cry from the "bakkie" my grandfather used to drive. 
We planned. We packed. Early Wednesday morning we were off to Route 62.
Robertson is about two hours' drive from Cape Town and we soon started looking for things to do on Route62.  Along the way you pass Overhex and their pretty lawn and play area for the kids, Fourie & Le Roux's field of flags is next, followed by a number of other interesting names, just waiting to be visited.  In the end, it was Rooiberg that made us stop. 
Sometimes it is the big things that pull us in, but usually, it is the little things that keep us coming back for more.  Rooiberg has the biggest chair in Africa, but they have a lot of little things too.  You could lock in your love on their chain link fence, put up for just that reason.  You could lose yourself in the farm stall/curio shop.  If you are travelling with kids, I guess you will be happy just sitting down and enjoying a nice meal while your kids can go all out on the jumping castle or one of the two great jungle gyms.  If you like meat, give the banting burger a try (even if you are not following the diet) - it consists of two 200 g patties with layers of bacon, cheese, guacamole, and pickled onions.  This burger is so good, I contemplated driving there just for this many times.
We thought we might be running out of time before our appointment at Africamps, Pat Busch, so we settled the bill and headed for the car.  Turning in at Robertson at this time was not an option and we followed our usual road past the town.  Once we left the main road and headed for the mountains, I knew we were in for a treat.
After some driving around in circles, looking for directions inside Pat Busch, we were pointed to our tent.  Number 2 is a canvas beauty overlooking the valley.  The masonry braai, built on the deck in front of the tent, was the cherry on top of an already amazing setup.
Glamping with the kids - i.e. Camping in Style
Glamping is exactly what you might imagine it to be.  Instead of a stretcher on a dusty piece of land, you have a luxurious bed to sleep on.  Instead of public ablutions with broken shower heads and wet floors, you have a lovely, private en suite bathroom.  Instead of a one-bedroom family unit, you have two private enclosures.  They got the detail right, all the way down to the wall sockets catering for two-point plugs.  Having settled in, we explored one of the two amazing trails on the farm, leading us up and over the foothills, to a beautiful dam in the valley.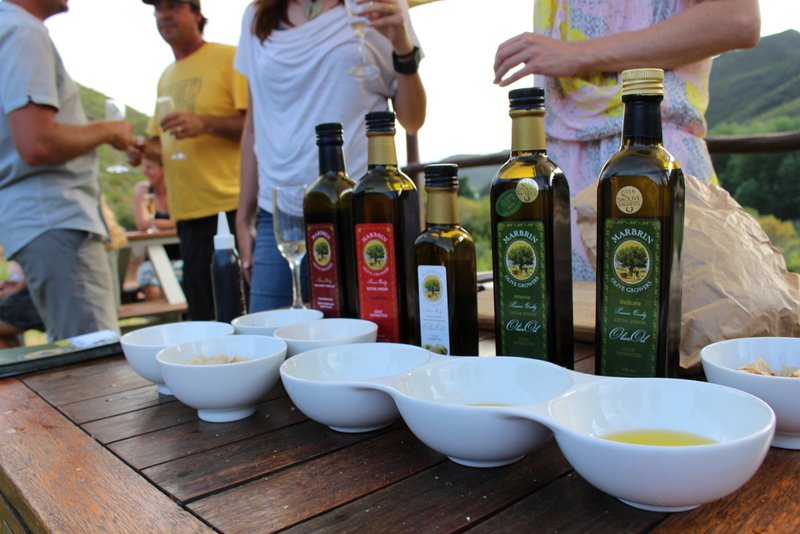 Olive oil tastings and pairings from Marbrin Olves
Around Pat Busch, there are a variety of things to do. Among other things, we got to taste some excellent olive oils from Marbrin Olives, who is rated amongst the top five olive oils in South Africa.  Tasting their cold-pressed white truffle oil, sealed the deal for me.  Top five indeed.
It would be very hard to top the olive oils, but luckily Excelsior was next on our list, with a jungle gym and sand pit for the kids to enjoy while we got to indulge in gourmet "roosterkoeke".  Yes, there is such a thing, and yes, you just have to try it.
"Back at the ranch", the tent really felt like home and we started a fire.  The mountains served as a backdrop to a dramatic sunset, and we fell asleep to the sounds of the wild.
Morning came, and we headed in the direction of Ashton.  It was quickly becoming clear that there is just too much to see and do in the valley of wine and roses to fit into any 48-hour period.
Maybe having a lot of time to explore Robertson and surrounds might not be such a bad idea.
Exploring Route 62 with kids...
Platform 62 is the perfect place to have a quick breakfast before taking the time to browse their shop full of quaint products.  It reminds of an antique market, with a modern feel.  You could lose hours in a place like this, bound to find something that grabs the attention of every member of the family.
Then there is Ashton Wines, who boasts a number of Michael Angelo awards, and offer cellar tours and tastings.  It is the perfect spot to have a picnic and maybe challenge your significant other to a game of "giant chess".
We headed back to Robertson to drop in at the new Four Cousins restaurant. The Van Loveren family have much more to offer than just their Four Cousins label, and the restaurant is definitely worth the visit.  By this time, I have come to expect amazing jungle gyms at every place we stop in the area, and the Four Cousins restaurant was no exception.  Our kids just love climbing, swinging and sliding, and they were not disappointed with our choice of pit stops.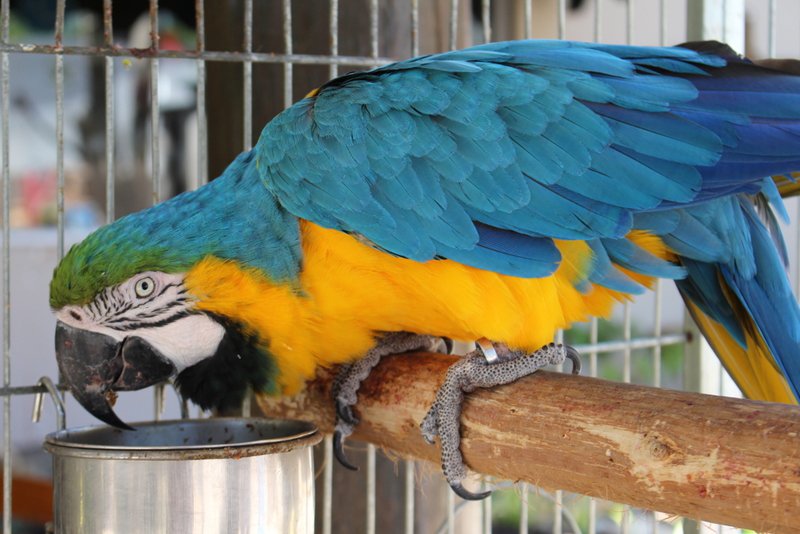 A quick peek at the variety of pets and animals at Birds' Paradise in town
Last stop for the day was Birds' Paradise in Robertson, accommodating birds from all over the world.  Australia to Peru ... check. Africa to Northern Wales ... Check.  If that was not enough, they also have monkeys, crocodiles, and you guessed it, a play park for the kids.
At the end of a great day in the Valley, I'm beginning to see why my wife would want to put down some roots in the area.
Another good night's sleep in our glamorous tent, and our 48 hours in Robertson were quickly coming to an end.  We had time for one last stop on our way back to Cape Town, the Kolgans River Boat brunch cruise, hosted by Captain Frans. You can even try and lure some fish from the Breede River as you cruise along. 
With that, the Wildtrak, my family and I bid Robertson farewell and headed back to Cape Town.  I'm sure it won't be long before we stop in the Valley again, and who knows, maybe, just maybe, we might stay a few years.