Markets in Cape Town and Surrounds that are Family-Friendly
Cape Town Markets Guide - for families and friends with kids!
Imagine yourself strolling around a Craft Market over the weekend listening to the people around you and kids playing. Winding your way around tables filled with beautiful handmade craft goods. Still imagine, striking up a conversation with an artist who makes exquisite jewellery, sharing a laugh. Think about enjoying a good coffee in the shade of a tree while the kids play in the background. Enjoying and sharing the moments with your family, the things that count.
Well, you don't have to imagine it. There are many wonderful family-friendly markets in Cape Town that you and the kids can enjoy. Here are a few ideas to get you started.
Cape Town Northern Suburbs, family-friendly markets
Market at the Barn, Durbanville, Cape Town
Here you will find arts, crafts, food, and entertainment.  A growing market that will soon provide donkey cart rides an animal petting farm and other fun activities.
When: 10:00- 15:30 every Sunday
Where: Hok4, Klipheuwel Road, Durbanville
Contact: 072 168 1716
Willowbridge Slow Market, Tygervalley, Cape Town
The Slow Food Market at Willowbridge offers an array of foods and crafts to choose from. Of course, Willowbridge itself offers a great shopping experience and the kids have safe play areas to have fun in.
When: 9:00-14:00 every Saturday
Where: Willowbridge South, Carl Cronje Drive, Bellville
Contact: www.slowmarket.co.za | 021 886 8514 | 072 416 4890
Durbanville Craft Market, Cape Town
The Durbanville Craft market is back. They hosted one of their opening markets at the Durbanville Presbyterian Church Grounds on the 7th October. Keep up to date with this market via their Facebook page. The market offers quality handmade arts and crafts. Children under the age of 16 are also welcome to display and sell their crafty creations.
Contact: https://www.facebook.com/DurbanvilleCraftMarket/
Milnerton Flea Market, Cape Town
The market is child and animal friendly offering an open-air trading area. Beautiful views of Table Mountain. Here you will find friendly people and loads of bargains available.
When: Saturday – 08:00-14:00
Sunday – 08:00-15:00
Where:  7405, 126 Marine Dr, Paarden Eiland, Cape Town
Contact: www.milnertonfleamarket.co.za | 021 551 7879
Century City Natural Goods Market
You can find the Goods market close to Intaka Island, on the village green. There is no shortage of entertainment for both adults and kids. Find crafts, food, music and exciting kid's activities.
When: 30 October and 27 November 2017
Where: Central Park, Park Lane in Century City
Contact: 021 531 2173 | naturalgoodsmarket@gmail.com
Southern Suburbs, family-friendly markets
Earth Fair Food Market, Tokai, and St. George's Mall
This is the place to go if you are looking for the best free range and organic foods. There is also a special 'Little People's Corner' where kids can express their creativity at different events, workshops and activities.
When: Tokai
             Open every Saturday
              9.00 am – 2.00 pm
             Open every Wednesday
              3.00 pm – 8.30 pm
St Georges Mall
             Open every Thursday
             11:00 – 3:00pm
Where: South Palms Centre, 333 Main Rd, Cape Town
Contact: www.earthfairmarket.co.za
Rondebosch Park Market, Cape Town
The Rondebosch Market offers a range of unique items form bath goodies, jewelry, clothing and much more. The venue itself offers some great food and setting for a wonderful family excursion.
When: In summer: Held on every second Saturday of each month
Where: Campground Rd & Sandown Road, Rondebosch
Contact: 083 784 0393 |rondeboschmarket@gmail.com
V&A Food Market, cape Town
This market is Cape Town's leading retail market. No wonder with the variety of foods and crafts available.  Kids are also entertained in the Kids' Zone, where they can explore their creative side with activities such as sand art and making bracelets. There are loads of fun and entertaining experiences just waiting for you to explore.
When: Open 7 days a week, please see their website for times.
Where: V&A Food Market, Dock Rd, Victoria & Alfred Waterfront
Contact: 021 418 1605 | www.marketonthewharf.co.za
Mojo Market, Sea Point
A food and lifestyle market open seven days a week. There are plenty of stalls, music, and entertainment. Plans are in progress to provide exciting kids activities that include face painters, magicians and lots more.
When: Open 7 days a week
Where: 30 Regent Rd, Sea Point
Contact: www.mojomarket.co.za
Kirstenbosch craft market
Here you will find great food stalls, craft beer, entertainment and lots of kids activities.
When: 1 October 2017, 29 October 2017, 26 November 2017, 10 December 2017, 17 December 2017
Where: On the corner of Rhodes Ave & Kirstenbosch Dr, Newlands
Contact: 074 333 2170 | kboschmarket@gmail.com
Winelands, family-friendly markets
Sunday Family Market, Blaauwklippen Wine Estate, Stellenbosch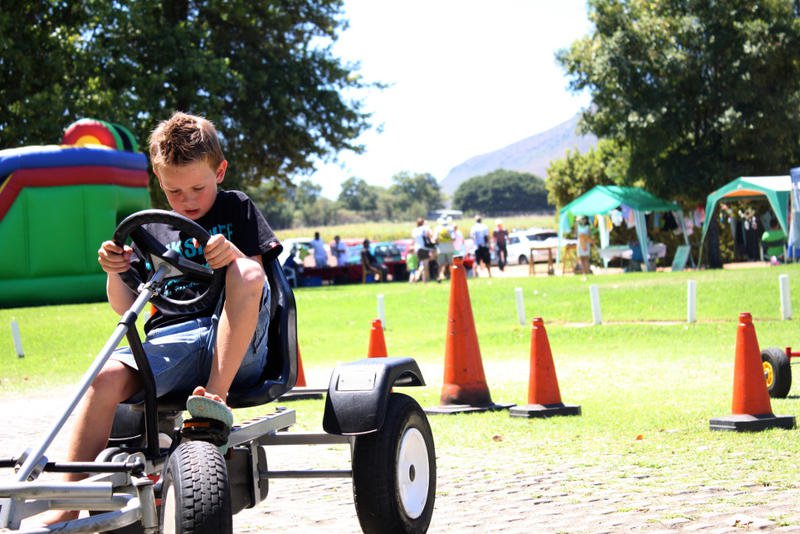 Come and enjoy some delicious food, crafts, and entertainment. The kids can run around freely, play and enjoy various kids' activities like pony rides.
When: Every Sunday
Where:  Blaauwklippen Vineyards, Stellenbosch
Contact: Blaauwklippen Vineyards
Root44 Market, Stellenbosch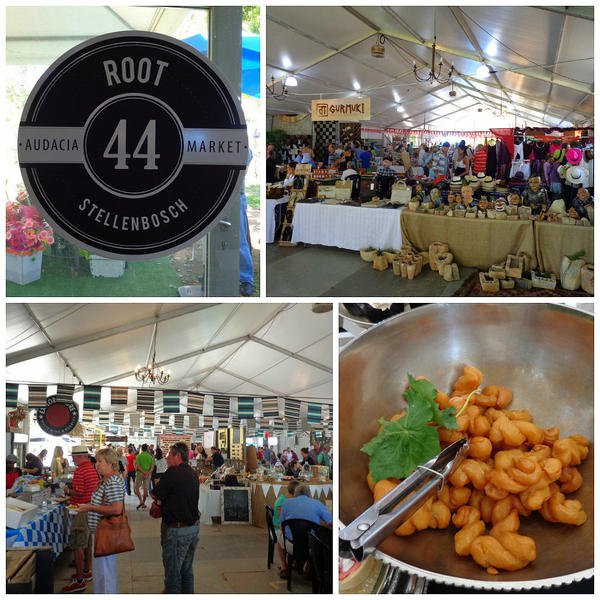 The Root44 Market has everything for a fun-filled and exciting day. Enjoy a glass of wine while the kids have fun in the play area. You can also come every Saturday morning to participate in the Parkrun, a beautiful walk/run that the family can enjoy.
When: Every Saturday and Sunday, 10:00-16:00
Where: Audacia
Contact: Audacia, Route 44 Market
Market @ Vergenoegd
Relax and enjoy the day with the whole family. Besides the market, there are plenty of other exciting events happening.
When: Every Saturday
Where: Baden Powell Dr, Faure, Stellenbosch
Contact: www.vergenoegd.co.za/market/
Lourensford Harvest Market
Lourensford hosts a large market with plenty of interesting stalls. There are plenty of kids' activities and your pet friends are also welcome. After exploring you can enjoy the beautiful lawns and views found at Lourensford.
When: Every Friday from 17h00-21h00 and every Sunday from 10h00-15h00.
Where: Lourensford Wine Estate, Lourensford Rd, Somerset West
Contact: 072 284 1654 | www.lfhm.co.za
Franschhoek Village Market, Cape Town 
Come and experience fresh foods, arts and crafts at the Franschoek Village market.
When: Every Saturday 0900-1500
Where: 29 Huguenot Rd, Franschhoek
Contact: www.franschhoekvillagemarket.co.za
Country Craft Market, Somerset West
The Country Craft Market is renowned for genuine handcrafts made locally by some of the most talented master craftsmen and hobbyists. While parents are browsing, the little ones are kept occupied in the Country Kids area with face painting, sand art and a jumping castle, among other things.
When: Saturday October 14, Saturday, October 28, Saturday, November 11, Saturday, November 25, Saturday, December 2, Saturday, December 9, Saturday, December 16, Saturday, December 23
Where: Southey's Vines, 186 Main Road, Somerset West
Contact: Gill at 021 852 6608 | www.countrycraftmarket.org
Pocket Money, Cape Town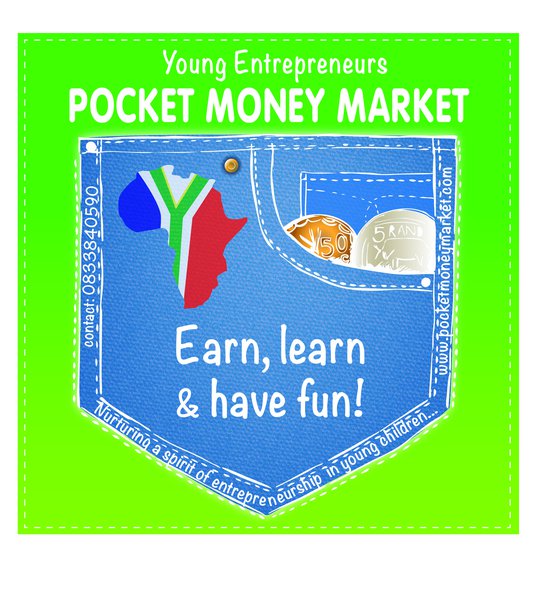 Pocket Money market helps to inspire the entrepreneur in kids. The idea is to allow kids to learn valuable business skills. Children can apply for a stall at the various venues and earn some pocket money for themselves.
Contact: 083 384 0590 | www.pocketmoneymarket.com
Do you have any favourite markets not listed, let us know.
Please note: dates and times may be subject to change. Check the different market websites for any changes.
All images are used with permission.
|