Josh's Nautical-Theme 1st Birthday Party - Devin Lester Photography
Photographer: Devin Lester Photography
Child age: 1
Camera: Fujifilm X-T2
Venue: The Country Club Johannesburg
Ahoy! Sandri found us a talented young family- and kids' party photographer, Devin Lester in Johannesburg. So for all our Jozi parents who have been wishing they could import some of the featured Cape- Town photographers- we have good news for you. You have some fantastic talent within reach. You are welcome to use the contact form below to request more information or browse his website to see more of his eye candy.
Kids Party + Family Photographer- Johannesburg, Gauteng
Devin Lester Photography, Johannesburg, has his maiden feature today and I thought it was quite appropriate to a Nautical Theme kids birthday party. From his bio he seems to fit right in with our wine-loving-whiskey-sipping-coffee-drinking-active-gadget-guru-parent culture:) Explore the world under the sea and beyond with these little ones.
Photography + Gadgets:
For the aspiring photographers: Devin used a Fujifilm X-T2 to capture these moments.
If you are looking for a family and kids party photographer and some party ideas- feel free to browse through our selection of some of the best South African Photographers and share it with your family and friends. Remember to check back every Sunday Night for some inspiration for your next kids' party.
Welcome, Devin!
"The Muller Family recently celebrated little Joshua's 1st birthday party with a stunning nautical theme. The Country Club Johannesburg Auckland Park provided a beautiful setting with guests gathering under the large oak trees." - Devin Lester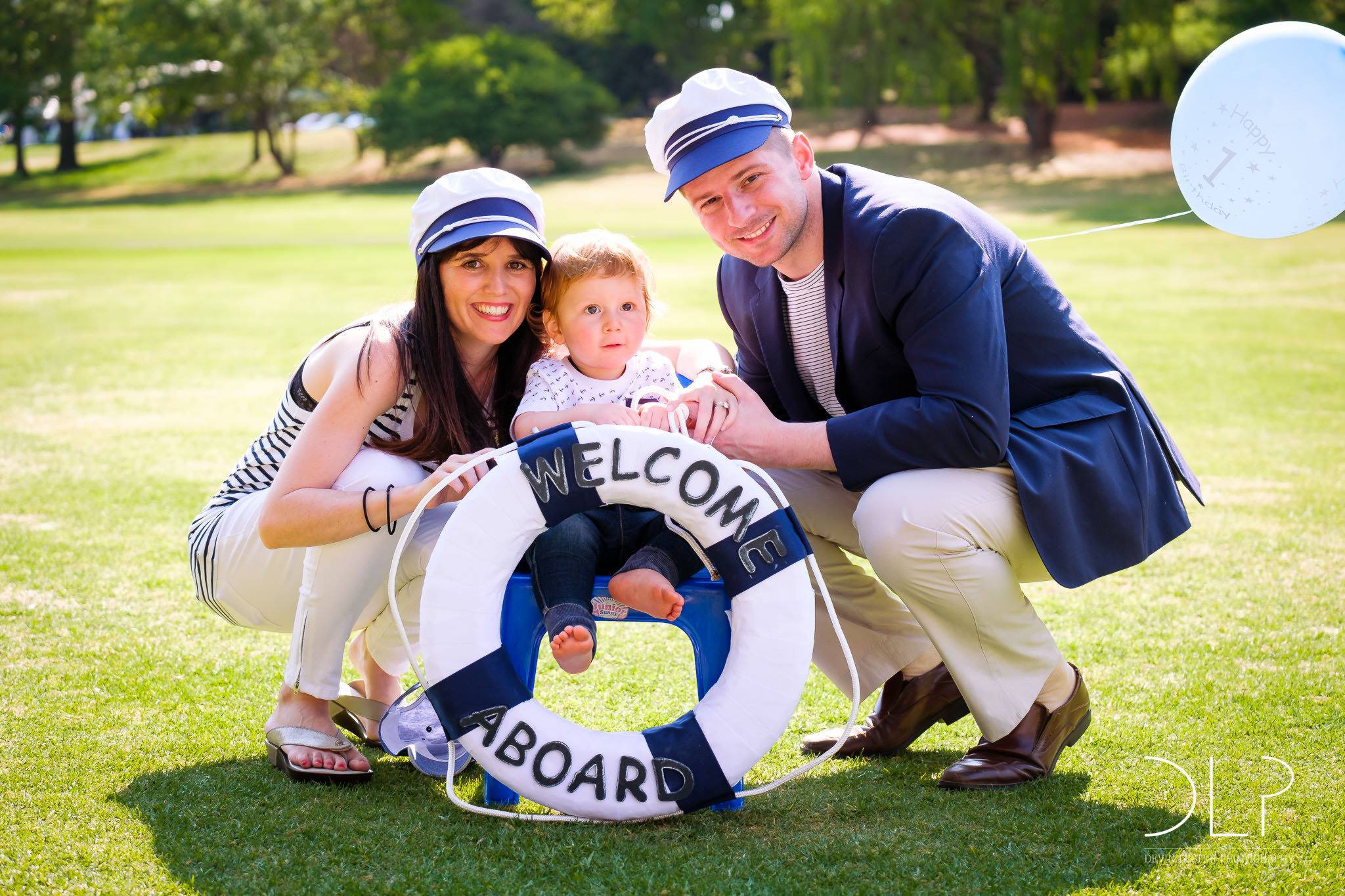 The Muller Family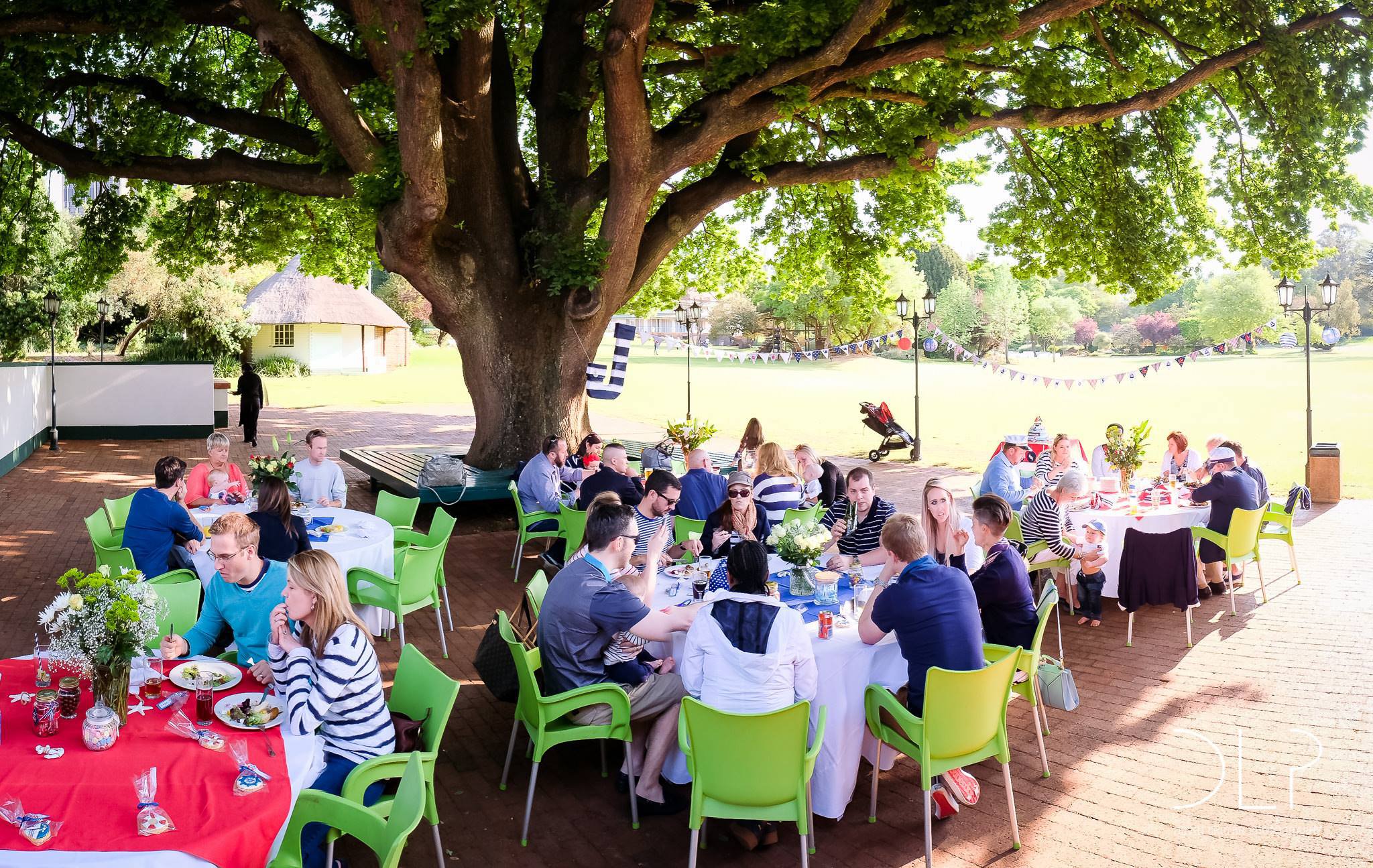 Guests dining under the large oak tree! This is the cricket pavilion venue at the country club and provides loads of open space for the kids to run around, a jumping castle and jungly gym were also close-at-hand.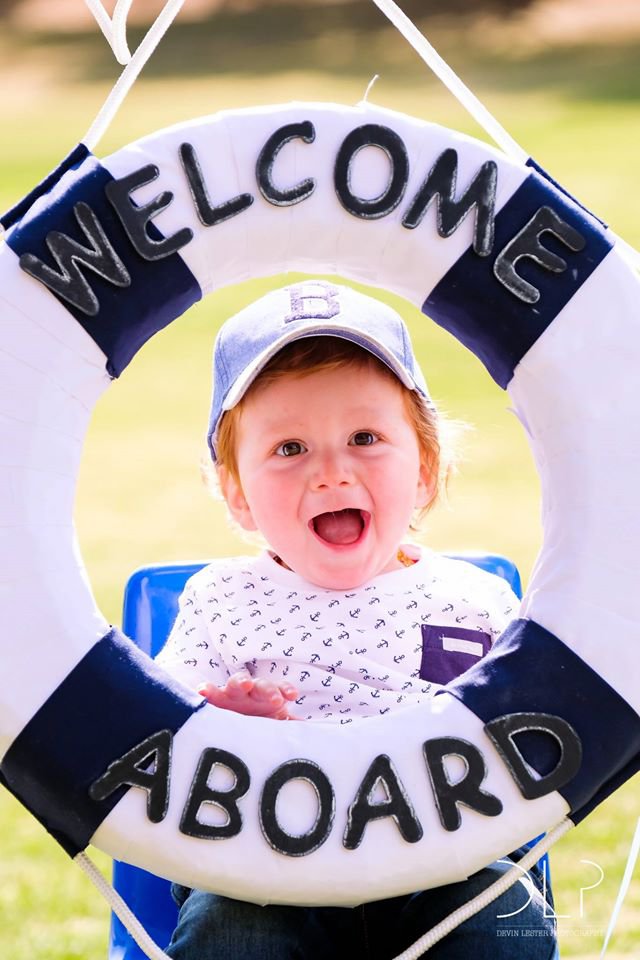 "Welcome aboard" friends and family!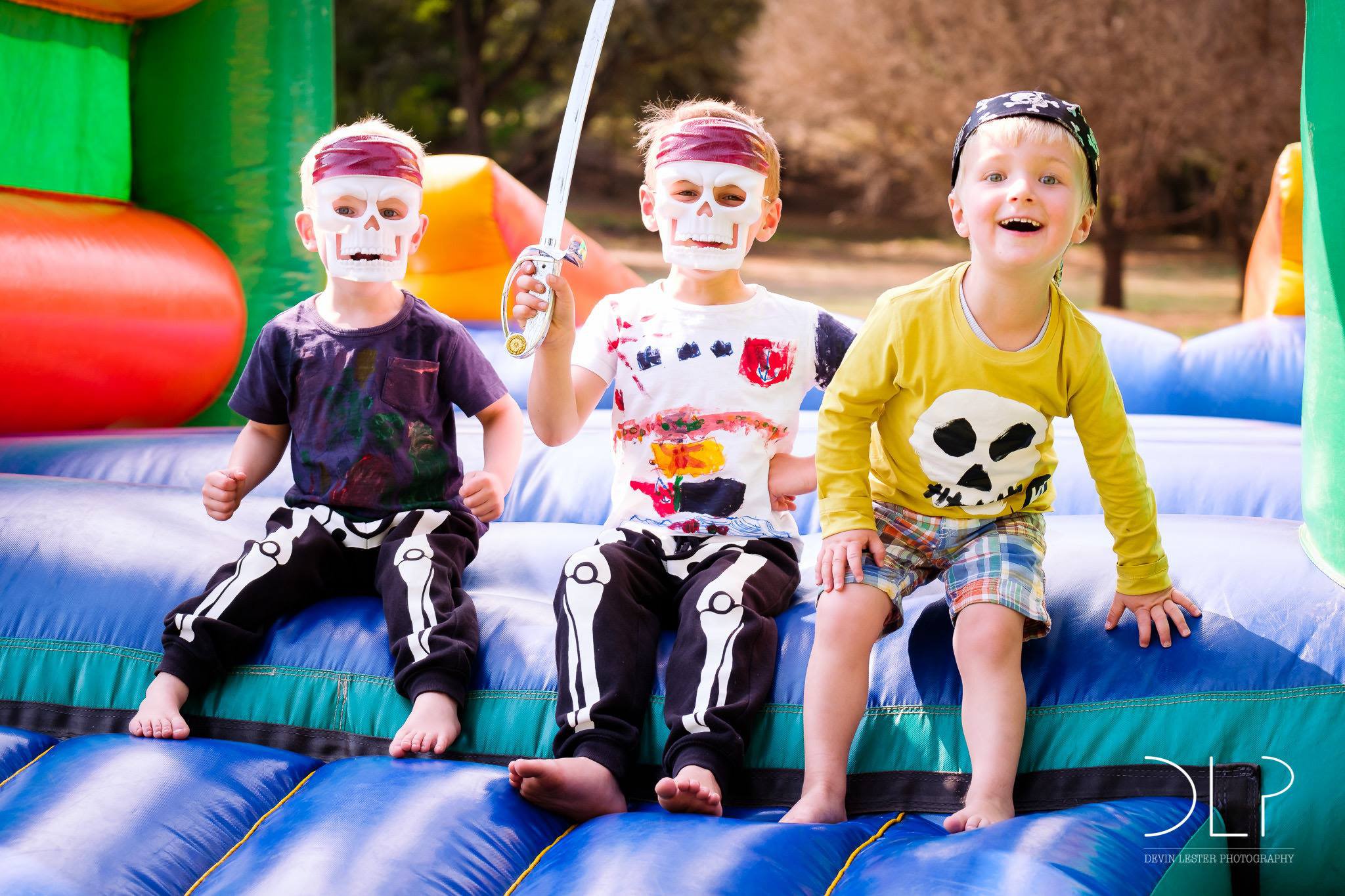 A motley bunch of pirates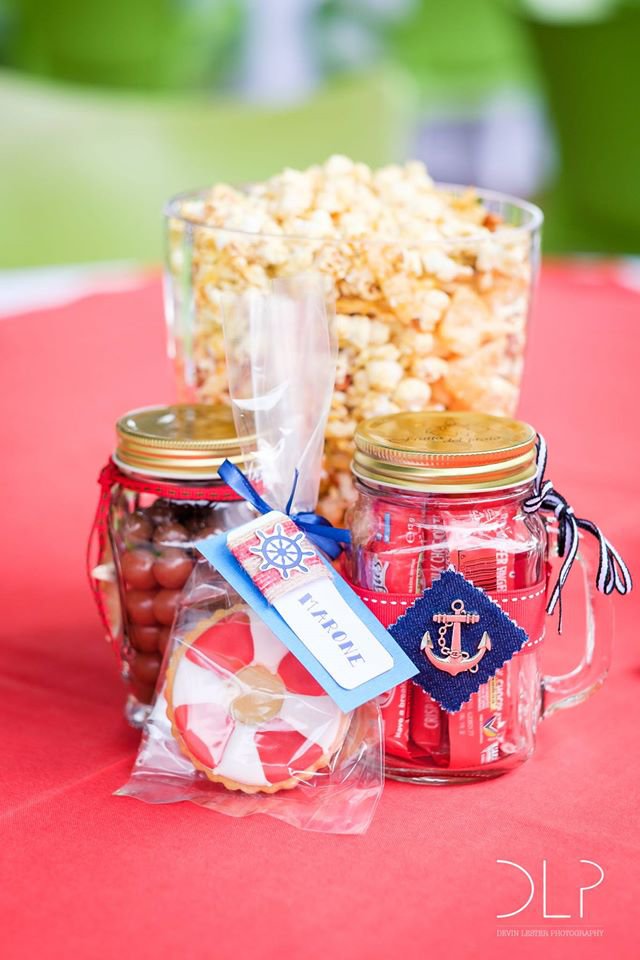 Red and white table decor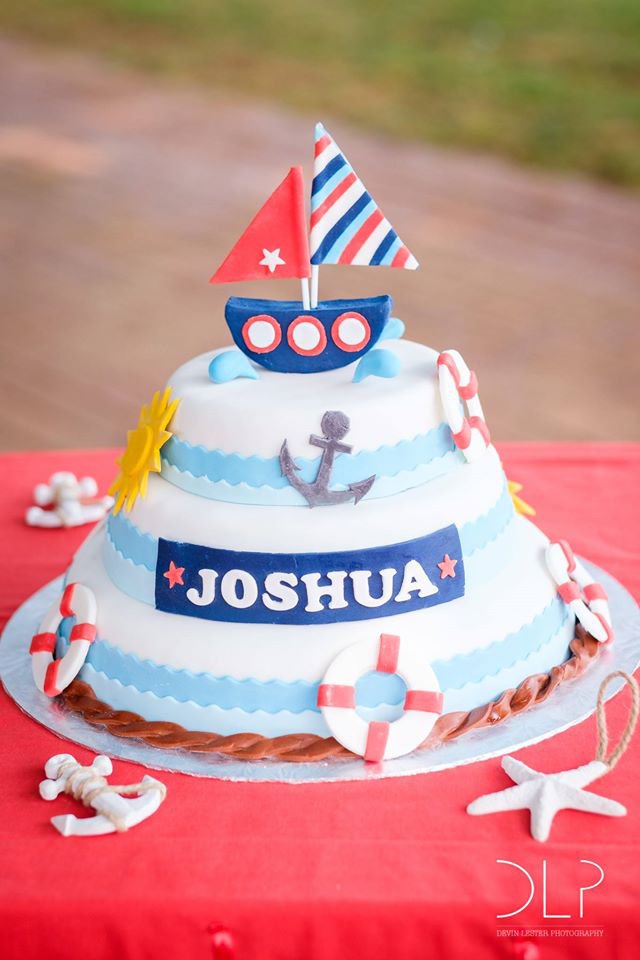 The amazing birthday cake baked by a visiting family friend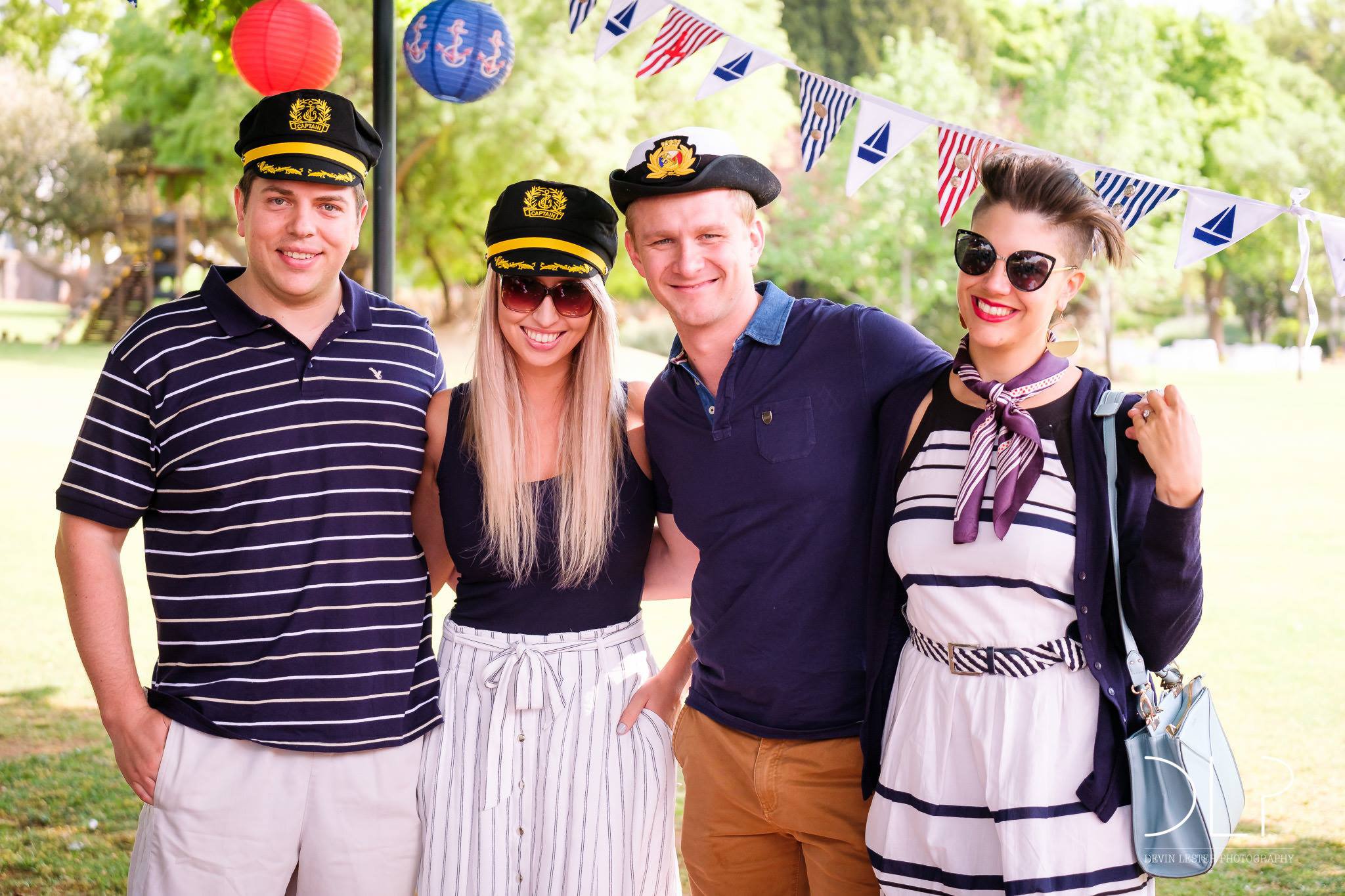 The guests all played their part and dressed up too...LOVE IT
Pro Tip
This party was on a really hot day! Having a venue with plenty of beautiful trees and shaded play areas is a must!