How my Kids will Adjust when I go back to Work
Why I decided to go back to Corporate
Yes, I have decided to re-join the corporate world, and I have decided to do this by choice. I don't have to financially, but I want to. It's a decision most working moms who wish they could stay at home with their kids might not understand (and it's a decision I have grappled with night after night for the better part of the last three months), but it's the best decision for me, because, truth be told, I am not a very good Stay at Home Mom. My 'control-freak', 'type A' personality simply does not suit it. And so, I have accepted a new full-time position and although it breaks my heart to be unable to spend as much time with my kids as I have had the privilege to do in the past, I know that I will now have better quality time with them (as I will be a happier mom).
How I will help my kids adjust to life without me
Wow! That was a hard sentence (heading) to write. For the better part of 4 years, my kids have been my life, as I have been theirs. I do everything with them, including bath and bed time every night, which has made my decision to leave them for 8 hours of the day so hard. The biggest problem with making such a big change (a change which includes travelling away from home for a week at a time) is that it will, of course, effect my very attached kids. And although everybody tells you how resilient kids are, change is hard on everyone and being away from your primary caregiver, or even your significant other as an adult, is tough. In order to mitigate the change and to help the kids adjust over a period of time, I have had to enlist the help of my husband and I have had to think of something which would give my kids comfort in my absence.
A Comforter for Kids: Build-a-Bear Furry Friend with Sound Recording
We, here at Things to do with Kids, did a promotion for the Build-a-Bear sound box not too long ago. It's basically a little device with a recorded 10-second message on, which is placed into the chosen Build-a-Bear. I simply loved this idea as a comforter for my kids: firstly, the bear is something the kids can cuddle with, and, secondly, it could have a message recorded (in my voice) which the kids could listen to when sad and missing mom.
And so, yesterday, I packed the kids into the car and off we went to the Toy Kingdom in Cresta to make the little mom-bears. We were greeted by Keletso who immediately took us to the Build-a-Bear section and showed us the large selection of bears, puppies, rabbits, TV show characters and more, as well as the extras which could be placed inside their new furry friends. There are hearts which make a heart beat when pressed (I added these into my kids' bears), scents, sound boxes with pre-recorded sounds such as a dog's bark, and, of course, the recordable sound boxes.
The kids quickly chose their teddy bear and puppy (Little K LOVES dogs) after which Keletso enlisted their help in stuffing their new friends. Next, the kids could choose a heart which they had to rub and tap (to bring it to life) with a little rhyme and Keletso then placed these into the furry friends before sewing them up. A birth certificate as well as a carry box were also supplied.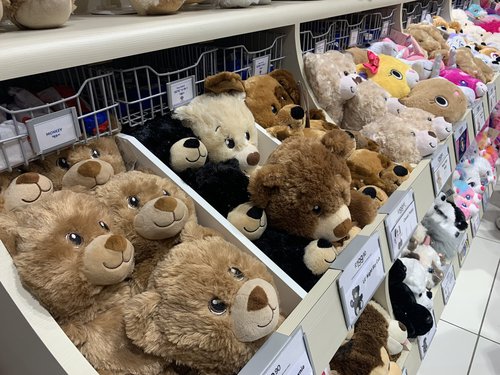 The selection of Furry Friends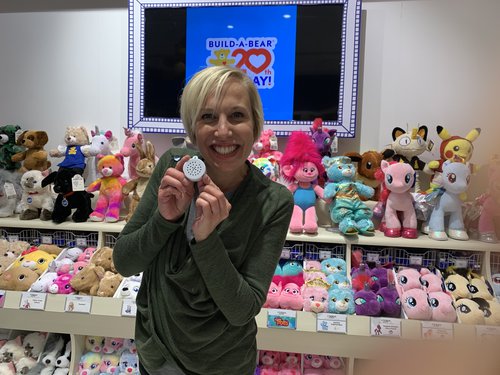 Doing the voice recording for the kids – although I am smiling, I was actually quite sad, knowing that the kids would listen to them when I could not be there for them.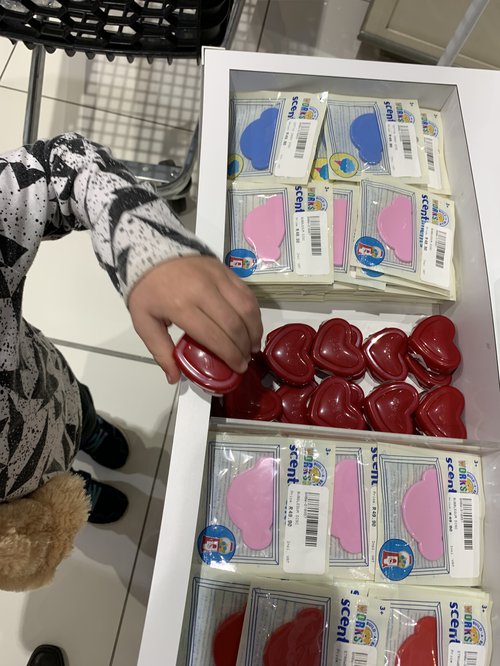 Choosing a heart for the heartbeat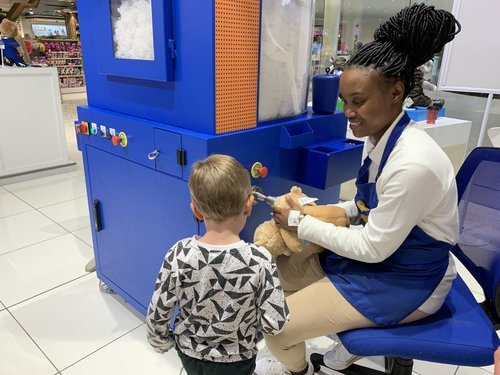 Bean helping Keletso to stuff his bear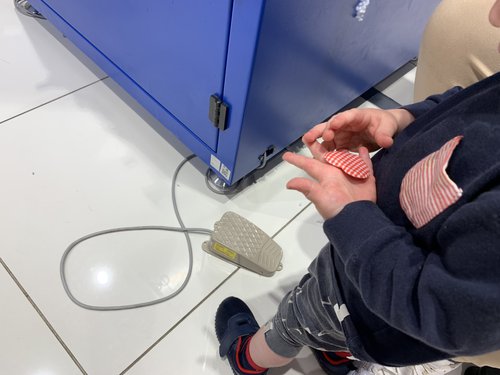 Little K rubbing his heart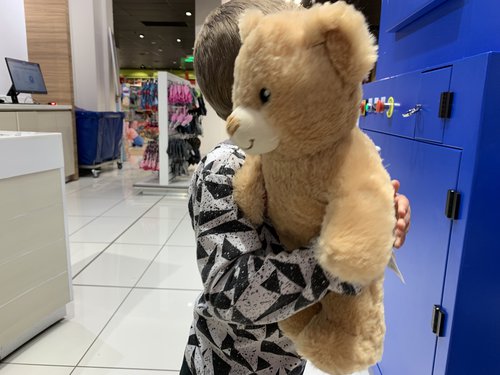 Big hug!
Keletso was so patient with the kids and although my kids can be very busy and easily distracted, she remained calm, kind and focused. It was such a lovely experience!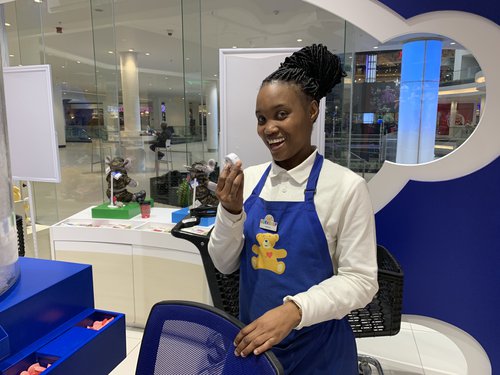 Thanks Keletso!
The bears now have a special place on the kids' beds and the kids randomly press on the little recording and hug and kiss their new comforter-furry-friend-mom-bears with abandon. It really is very sweet!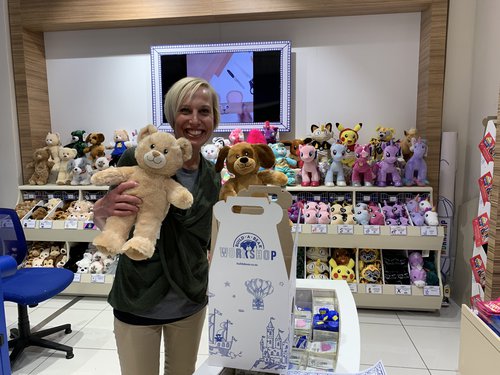 xxx
Alexa