Grabouw and the Elgin Valley
Grabouw and the Elgin Valley – everything the doctor has ordered, apples included!
Sometimes a hotel is just a hospitality establishment like any other, sometimes the hosts really go the extra mile … and just one day, you might happen to walk into the oldest licensed hotel in South Africa. Suddenly the Houw Hoek Hotel's story and the events that it had witnessed through the years transform it from just a set of beautiful buildings into a national gem to be cherished.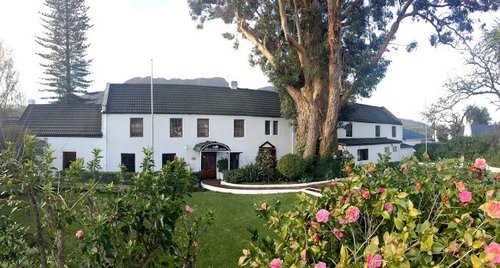 The same is true of Grabouw and the Elgin Valley. At first glance, it is clear that farmers produce a significant number of apples and pears in the area, evidenced by the towers of fruit crates stacked outside enormous sheds alongside the N2 between Cape Town and Caledon. What you might not know, is that 60% of the country's apples are grown in this valley and at one time, the valley claimed the title of "largest single-fruit exporter in the world". In addition to the fruit farming, the Elgin Valley has become home to wine farms for the last 20 years, several award-winning wine farms also popping up in the area.
My family and I often make a quick summer stop in this beautiful valley as it is an easy drive from Cape Town, yet you feel like you have taken a holiday far, far away from the everyday hustle. Whether you thirst for adrenaline or just have a taste for the finer things in life, a visit to the wonderful Elgin Grabouw Valley has something to satisfy your appetite.
For the adrenaline nut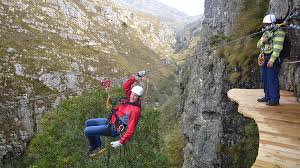 There are many ways to get your heart racing and in the Elgin Grabouw Valley, you will find them all. Zipline through the Hottentots Holland Nature Reserve's spectacular views with Cape Canopy Tours for a top-down view of this beautiful region and a terrific day out. This trip also includes a lovely 4x4 drive through the valley, totaling just over four hours of quality time in nature. If heights aren't your thing, you can check the Elgin Adventure Centre for soft adventure such as cycling.
For the wine enthusiast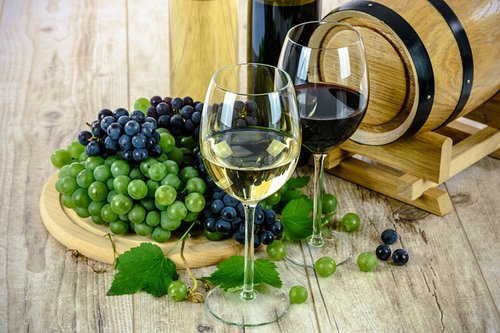 Since the area is starting to make a name for itself among wine lovers, a visit to the valley should include a stop at one of the many great wine farms – most of them have spacious outdoor areas where the kids can play and roam free. Almenkerk Wine Estate and Charles Fox Cap Classique Wine Estate have outdoor play areas, Oak Valley and Paul Cluver Wines have kids' pump tracks, and South Hill Vineyards has an exciting outdoor vineyard maze. These are all perfect ways to let the little ones get rid of some energy while you savour your wine.
Love of nature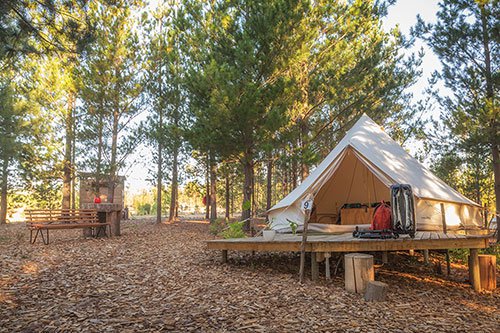 Nature lovers will be right at home as the Valley offers an abundance of flora and birdlife and is surrounded by majestic mountains. Connect with nature during a visit to Long Shadows Farm for horse-riding, holiday camps and birthday parties. Cherry Glamping is located on Groenrug Estate with easy access off the N2, offering luxury camping with panoramic views of the magical Elgin Valley and a unique experience in a secluded forest. With the beautiful Cape light and skies, the setting just about guarantees jaw-dropping photos whichever way you turn.
Hikers and bikers
Mountain-bike trails have become a staple of active people and if you pack your bike and gear when you head to Elgin, you will not be disappointed. Lebanon Mountain Bike Trails combines rolling orchards and mountainous fynbos in a unique blend that caters to every level of rider. Oak Valley and Paul Cluver Estate also offer world-class mountain bike trails. For those who prefer trekking on foot, the valley offers three great hiking trails to explore: the Boegoe Kloof hiking trail, the Boland Trail, and finally the Hottentots Holland Mountains hiking trail. The Elgin Grabouw Country Club is also the gateway to many beautiful and picturesque hiking routes.
Soul seeking rest
In addition to all the water sports and outdoor adventure on offer at Elgin River Lodge, you could also book a river cruise for a more relaxing activity, or cruise along the water on a stand-up paddleboard available from Old Mac Daddy. Alternatively, you could check in at Houw Hoek Hotel and relax next to one of the pools while the kids play putt-putt or bounce around the jumping castles among a plethora of indoor and outdoor activities on offer at the hotel.
Festivals to diarise
Elgin Cool Wine & Country Food Festival
Date: 1 & 2 May 2020
Venue: Wine estates throughout the Elgin Valley Wine Route
Contact: Elgin Grabouw Tourism
E-mail: info@winesofelgin.co.za
Tel: 071 267 9785
Website: www.elgingrabouwtourism.co.za
Elgin Winter Weekend: WINTER, WINE & WORDS!
Date: 7 – 9 August 2020
Venue: Various venues in the Elgin Valley
Contact: Elgin Grabouw Tourism
E-mail address: info@winesofelgin.co.za
Tel: 071 267 9785
Website: www.elgingrabouwtourism.co.za
To read about more fun and exciting Things to do With Kids, read our Proudly South African Magazine.