Gansbaai holiday activities for families with kids
A Weekend break-away to Gansbaai, Overberg 
After my invite to the Greenpop Platbos-reforest-family-festival and visiting Kleinbaai for my last minute accommodation arrangements, I decided that I just had to return to Kleinbaai and share the rich marine life, the forest and the beach strolls with someone. And so my family and I returned for an extended weekend in the Overberg beach region.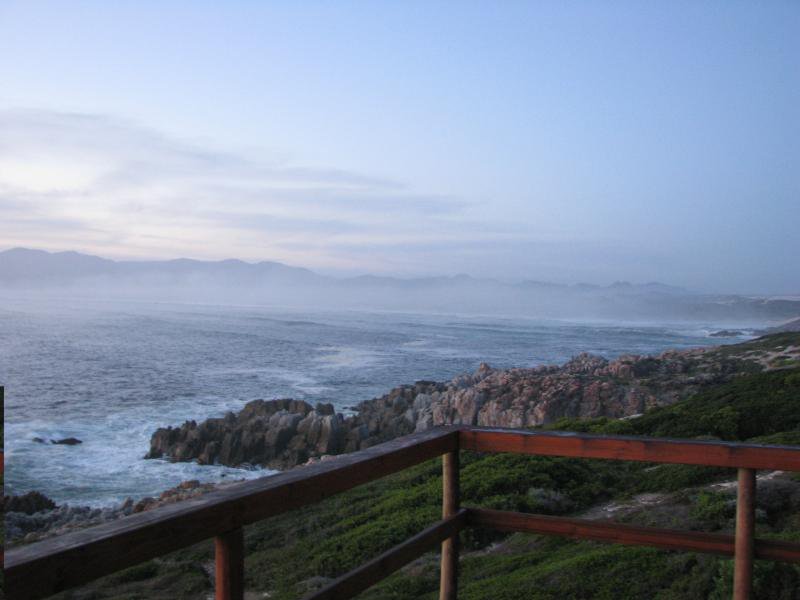 After we got a permit from Gansbaai local Post Office, we were ready for an adventurous weekend at the beach. Though we put little planning into this minication, we made sure of three things: that the weather forecast was good for an outdoor weekend; that low tide was at a time that suited our family routines; that low tide was during daylight. It came as no surprise that the kids were up at 5 am in the pitch dark ready to go to the beach. Usually we will attempt to either put them back to bed or see that they entertain themselves for a while in their rooms. We realised that during holidays we would have to bend a knee.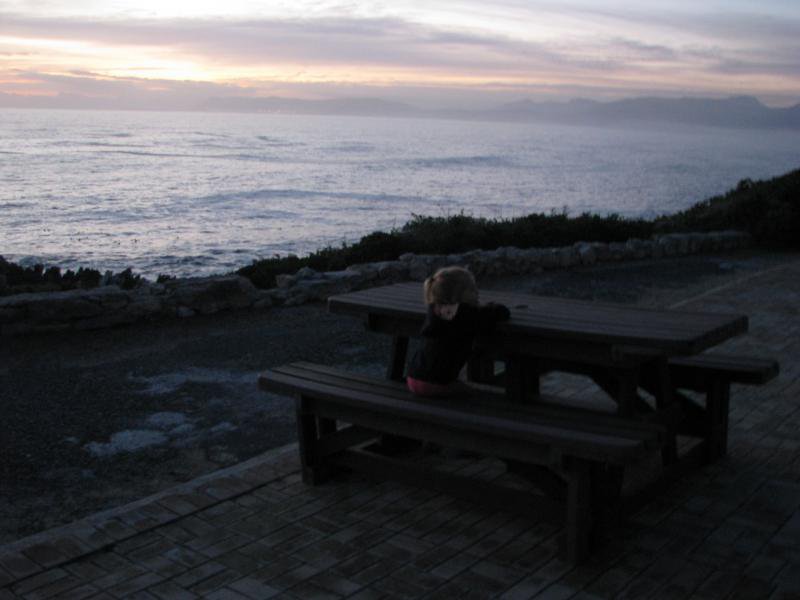 So we prepared breakfast, got dressed and waited for daybreak. Low tide was at 7.30 am and sunrise was at 7.15 am. Yes, you guessed it! Before the first sun rays broke through the early morning clouds we were on the beach where the kids enjoyed the rock pools, they collected seashells and daddy felt like the original caveman who provided food for his family. (Remembering to stay within permit guidelines and only take what you eat.)
Only as we returned to our self-catering unit, we read the instructions that said no cleaning of seafood is allowed there. So we headed for the beach again looking for a place to prepare our food. This is when we came across the extended Franskraal wheelchair and pram friendly walkway, a must do, and the Franskraal Strandveld Museum, a quaint little building at the beach front.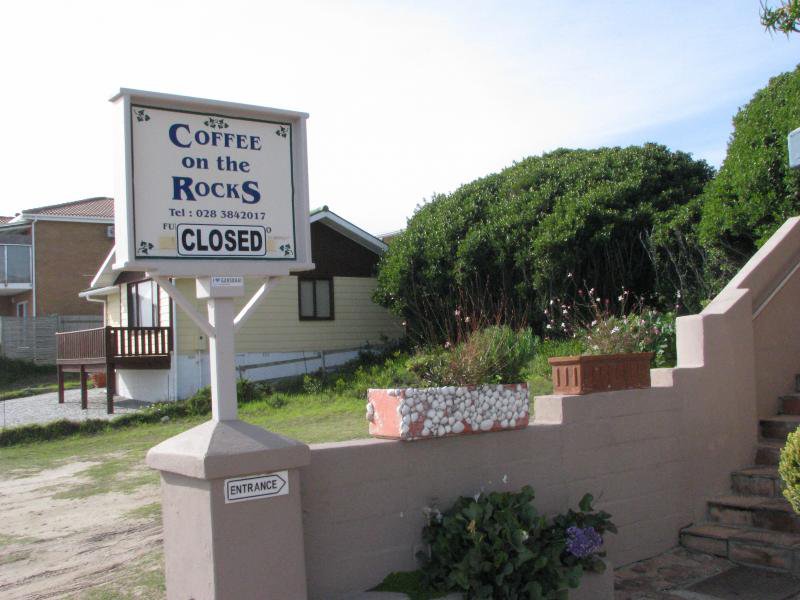 As keen tourists the museum wasn't the only place we found closed. Our weekend soon shouted " slow down" as our eager attempts to
visit the lighthouse (only open during weekdays),
the well-known coffee shop on the rocks- closed 17 May to 10 June
swim and view the stalactites at De Kelders Drip Cave 
were all unsuccessful.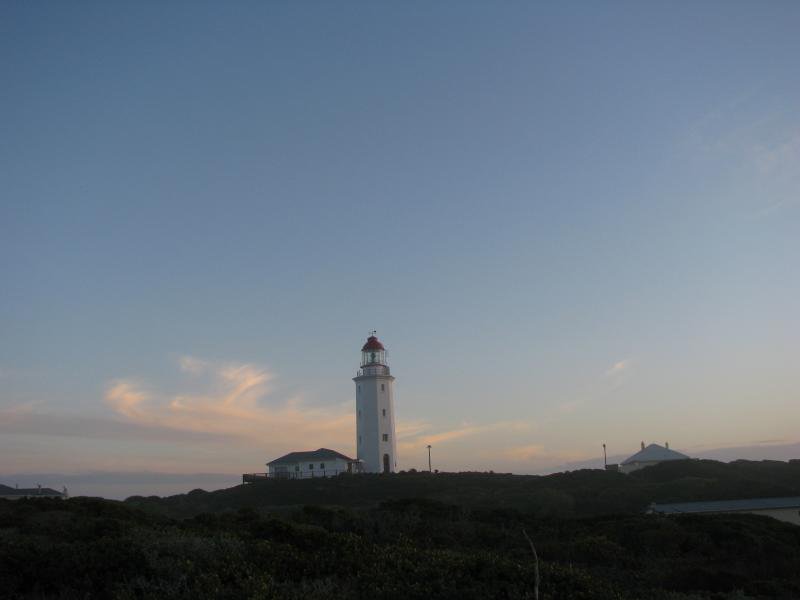 And so, we slowed down.
We watched locals cleaning boats, families fishing together and walking their dogs. We enjoyed the unspoiled beaches, stared into each other's eyes and took a fresh break from the hustle and bustle of city life. Namaste...   
Some other things to do in the overberg area:
Shark cage diving (just remember to call ahead to time to confirm that the conditions will allow a good experience)
Visit The Great white house
Visit the Penguin Sanctuary
Note: These three were all open and operating during our visit.