Finding Nemo Kids' Party - by Elize Mare Photography, Pretoria
Photographer: Elize Mare Photography
Child age: 1
Party Theme: Finding Nemo
Camera: Canon 5diii
Venue: Private Home
Finding Nemo 1st Birthday Bash + Kids Party Idea
Karien found Elize Mare on a mommy page recently and nominated her as a feature under the theme "Kids parties- A family celebration". With this theme we give local photographers some exposure, so our readers can know who to contact to capture their special moments. We always try to include a portrait, decor and food images so you can really see where the photographers strengths + talents lie. Most of our photographers are not exclusively kids' party photographers but also family photographers and special events photographers. Therefore we include a link to their website, so you are free to browse through their work. Today we welcome this newcomer to our Things to do with kids blog, all the way from Gauteng - Elize Mare Photography!
A word from Pretoria kids party photographer Elize Mare:
"A One-year-old child is so many things — A tiny discoverer of butterfly wings,
A hugger of Teddies, A sweet sleepyhead,
And someone to dream for in bright years ahead…" – Unknown
"On Saturday 28 January I headed off to Ruimsig to capture the very special 1st Birthday of Connor. It was a big occasion with a Finding Nemo theme called #FindingConnor. All the decorations were stunning from the helium balloons to the eats, treats, and his stunning birthday cake. Connor is a real sweetie and I enjoyed having him in front of my lens for a quick mini session. Birthday songs, a speech from Dad and cake cutting formed part of the formal festivities and there were face painting, swimming and a water slide as well for guests to enjoy. These are a few of my favorites from the day, and I'm excited for his parents to receive their package to see all the memories I've captured for them."- Elize Mare
Photography Gadgets:
For the aspiring photographers- Elize Mare used a Canon 5diii to capture these special moments.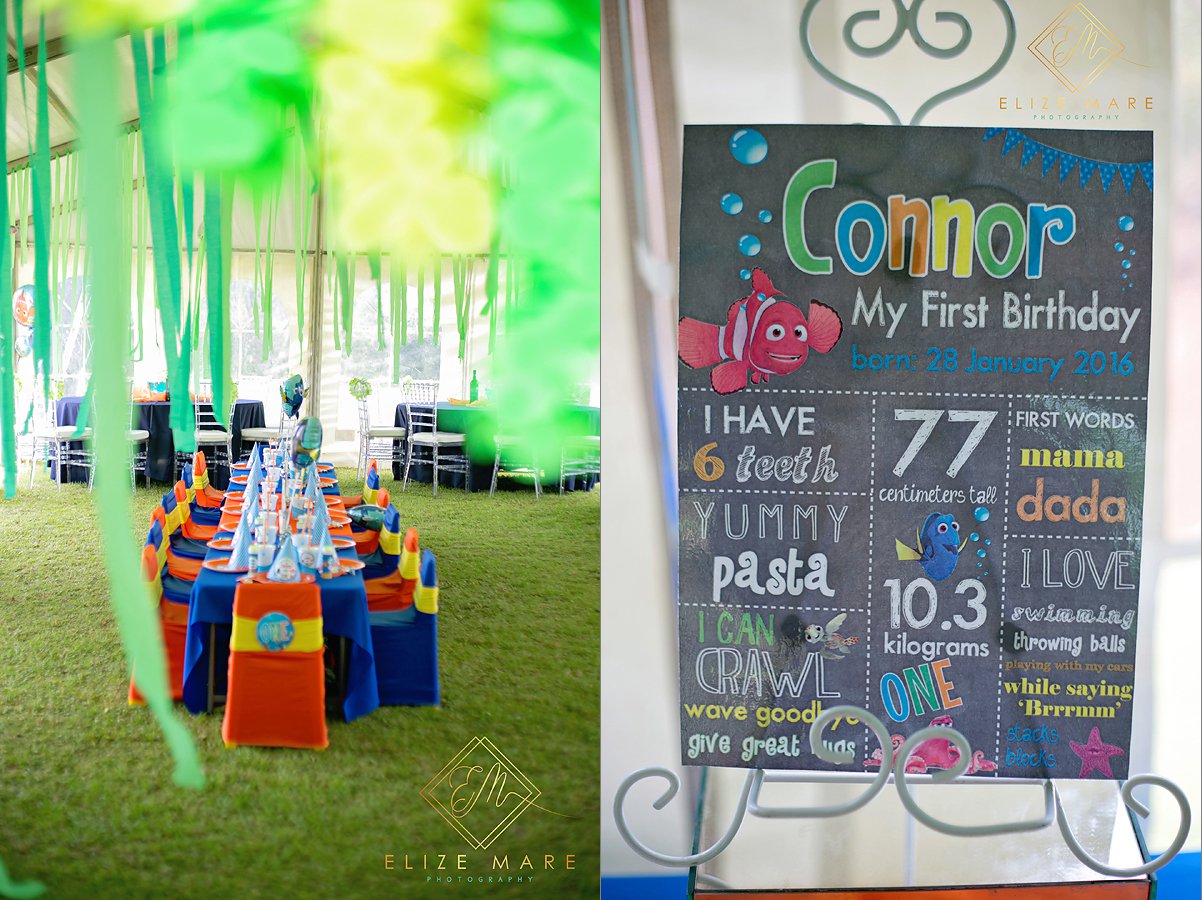 <p>The Special setting for Connor's 1st Birthday</p>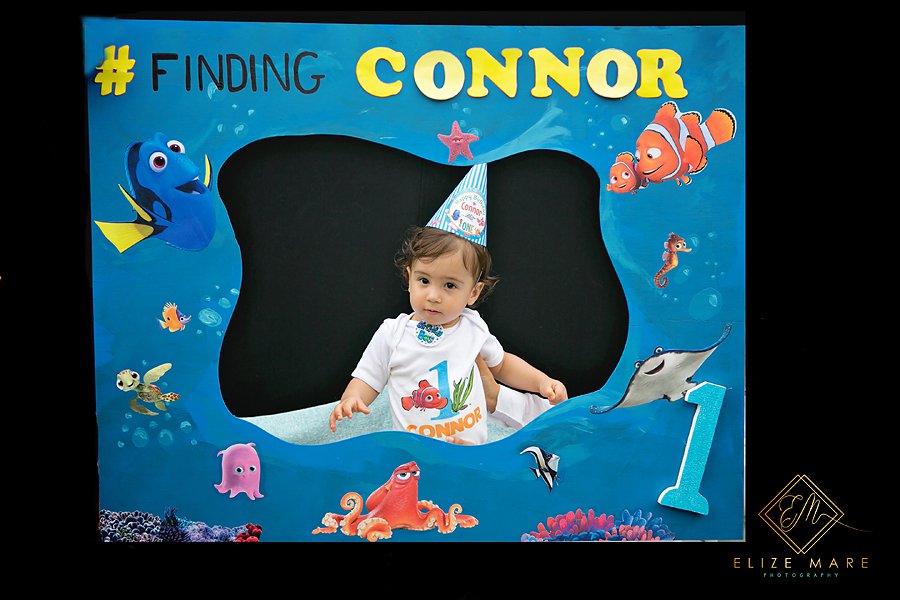 Finding Connor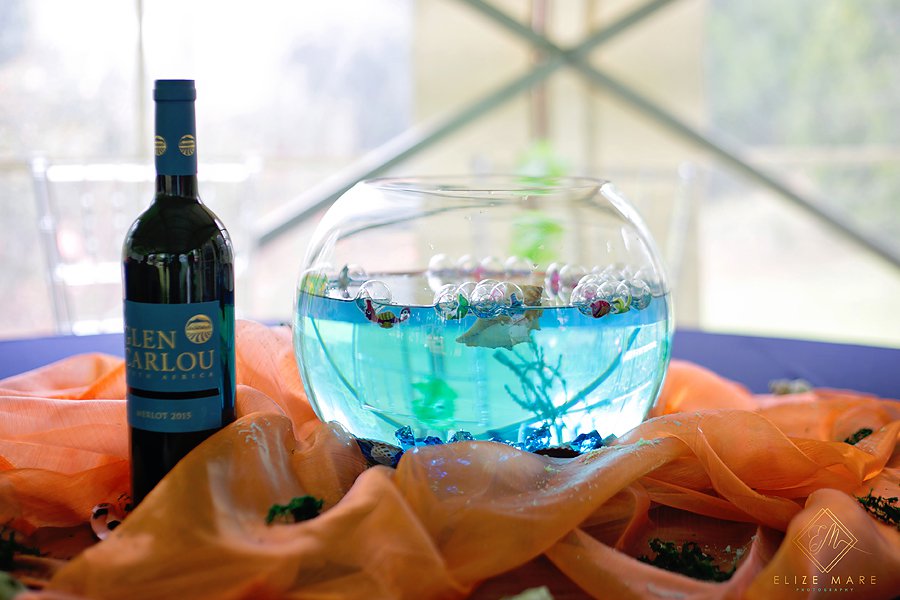 <p>The guest tables with a setting reminding them of the theme</p>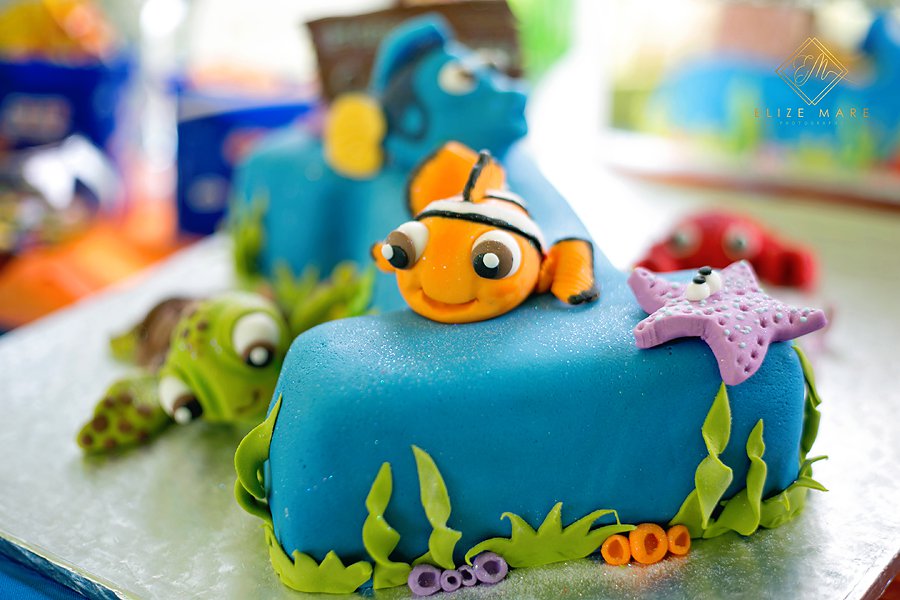 <p>Connor's gorgeous Finding Nemo Cake</p>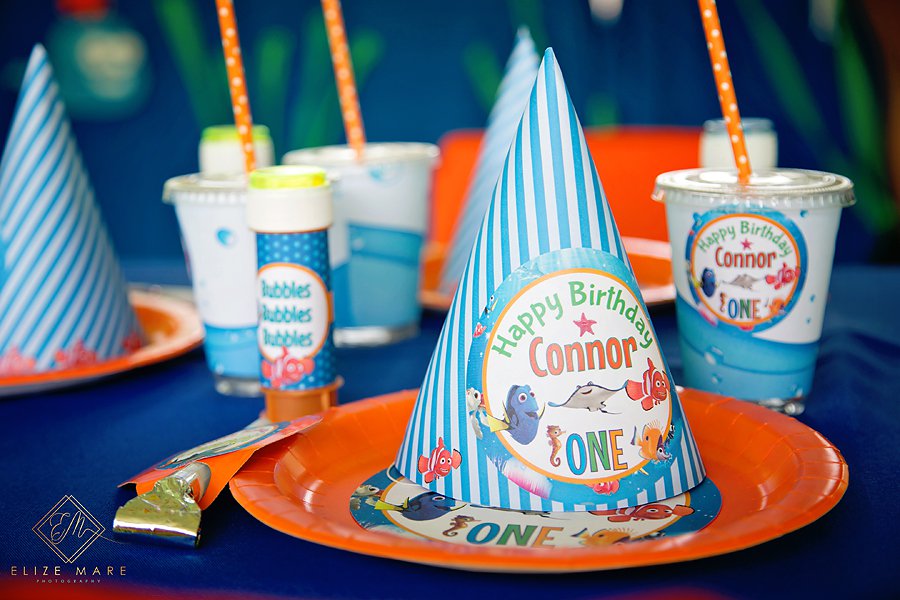 <p>Customized party items</p>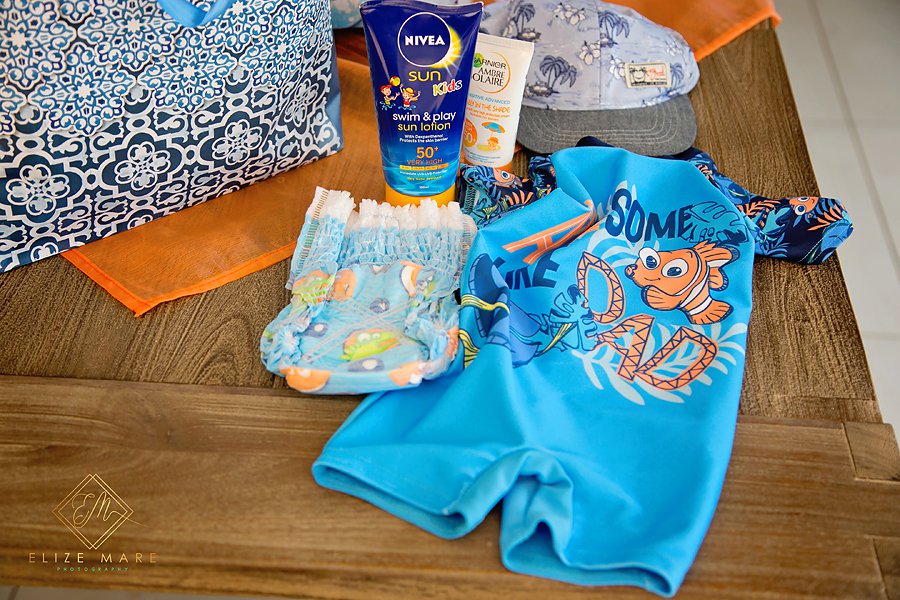 <p>Even his swimwear was part of the theme</p>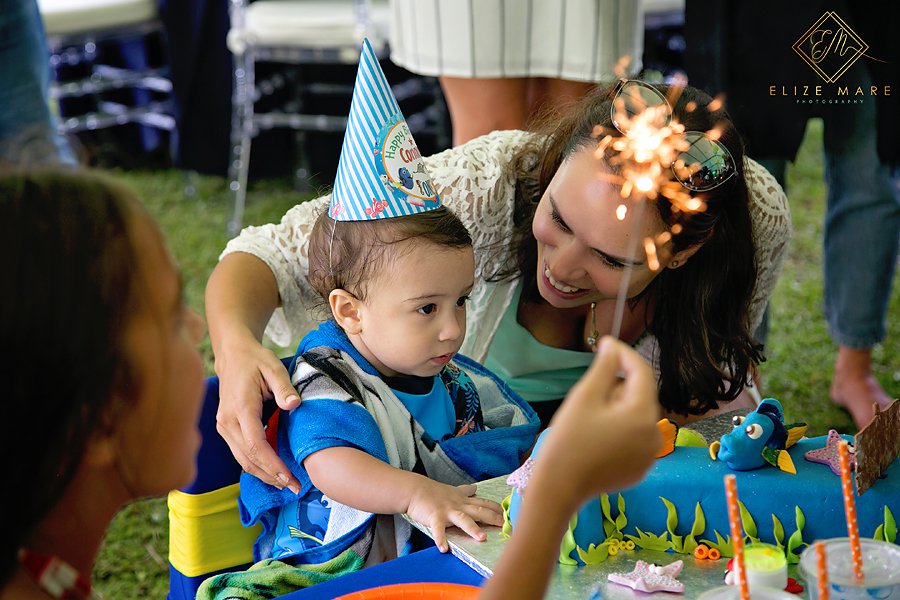 <p>Wishing Connor happy birthday with singing and sparkles</p>