A Festive Family Adventure Awaits this Holiday
It will come as no surprise to you that we, here at Things to do with Kids, are huge fans of the outdoor adventure lifestyle activities offered by Acrobranch! It gets kids to seek outdoor entertainment, it promotes healthy gross motor skills development and it is simply fun. Families get to bond and laugh and help each other overcome fears by investing in memorable team building activities and kids get to boost their self-confidence by gaining new skills (read how to help kids overcome anxiety)
Seeing as the summer holiday is now upon us, Acrobranch has put together some exciting developments and festive fun at their branches. So, if you are wondering what you should do with the kids this holiday to create an unforgettable family experience, visit one of their parks countrywide for an amazing family excursion.
Things to do with Kids: Acrobranch Adventure
Fly High at the Big Red Barn
The High Flying Red course (read "Most Daring Adventure EVER in Acro History") has been upgraded at the Centurion venue! Now there are even more reasons to make this your no.1 choice for your next leisure outing with the family. Amongst other thrilling new challenges (the entire Blue and Red courses have been redone), you will get to experience:
A 7m Suspended Climbing Wall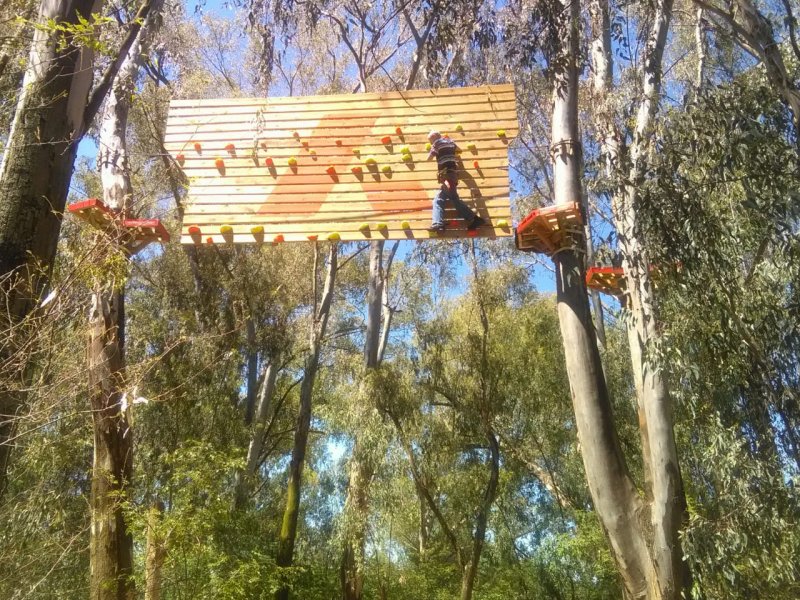 Can you "wall climb" while being suspended in the air? Multi-tasking isn't only for mommies!
The Doomsday Bridge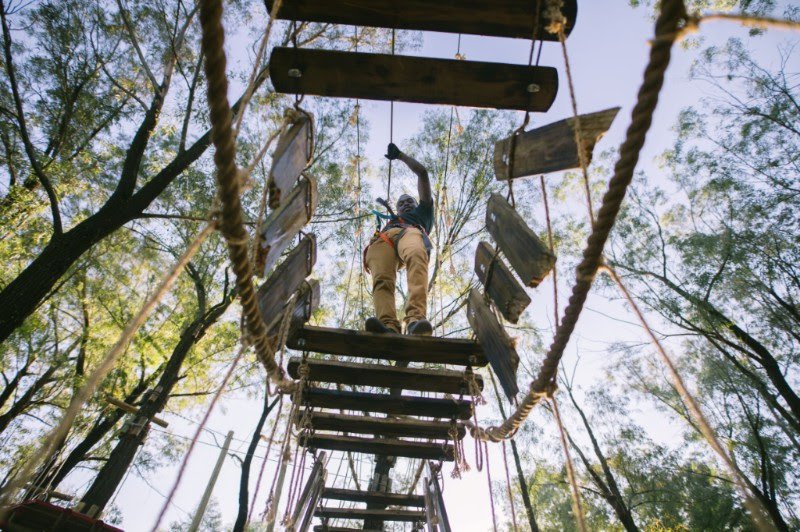 Welcome to your date with destiny...
Can you make it across this "dilapidated" old bridge before it gives way under your feet?
Go Flying at Acrobranch Stellenbosch
My son loves (and I mean 'loves' as in shrieks-of-delight-followed-by-smiles-for-days 'loves') flying at Acrobranch. By 'flying' I mean Acrotwigs Bungy (going on an upside-down bungy on a trampoline) and the Stellenbosch venue as recently opened its very own Acrotwigs Bungy for kids! Woop!
Santa Clause is coming to "Acro" Town
Who knew that Santa needs no reindeer or sleigh, only a harness clipped to the trees to have some fun?

From the 15th to 24th December, Santa will be visiting the various Acrobranch parks and spreading festive joy amongst the tiny "Acrobobbers". Santa will be guiding your little ones along the courses, swinging with them in the trees and entertaining them on the ground. Even the Big Kids (AKA adults) are welcome to come to have a laugh with Santa in the trees!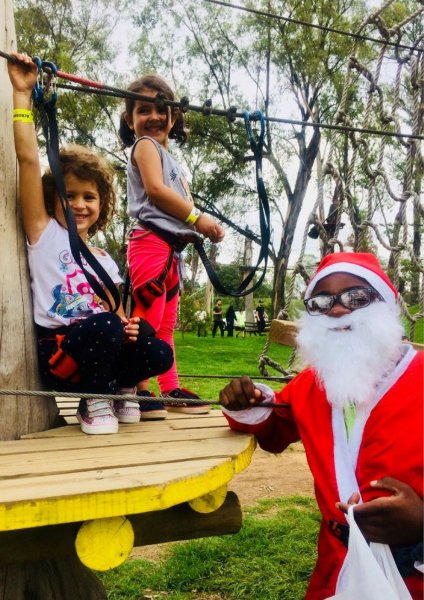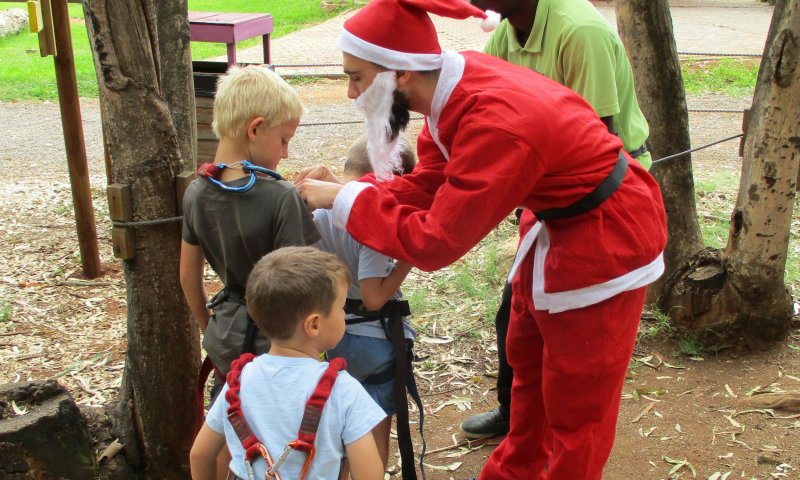 Winner, Winner Chicken Dinner
Acrobranch has decided to do things a little different this year:
Introducing the "Archie" and "Chicken" way splits which Acrobranchers will now have to choose from on certain obstacles. The hard way is for our super awesome Acro Archies- you know those agile "bush baby" types that seem to zip from one tree to another in a flash. For the more cautious, the "chicken way" is a comforting lifeline to cross the road!
Which way will you choose?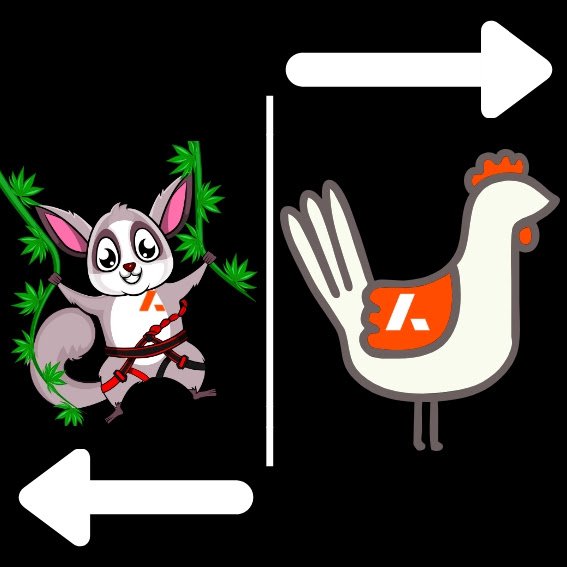 Archie, the new Acrobranch Mascot, is making his Debut!
The elusive Archie, Acrobranch's very own "child-loving" Mascot has been lured away from his "nocturnal life" to join the kids this festive season at Acrobranch! Archie loves nothing more than to play with the kids in trees all day long and is a bush baby or "Nag-Apie" type creature.
Bush Babies are known for their large eyes, strong hind limbs, acute hearing, and long tails that help them balance- perfect for assisting in our tree-top adventures! They are fast, agile creatures that easily move from tree to tree! So be warned…The elusive Archie is not that easy to spot.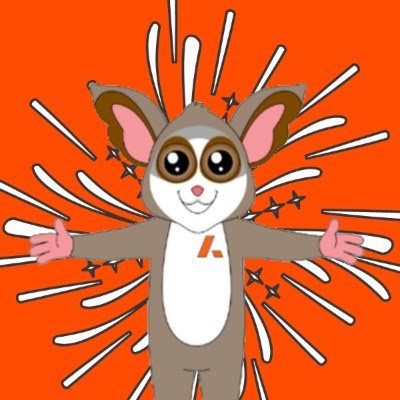 Have a happy, adventurous and blessed festive season and remember to stock up on those amazing family memories!
xxx
Alexa
Photo Credit: Acrobranch