Exploring Swellendam from Somerset Gift Farm
- by Expat Jess Wooldridge
This weekend my family and I explored the beautiful town of Swellendam from the lovely Somerset Gift Getaway Farm, which was to be our base for a few days. Swellendam is about a two-hour drive from Cape Town via Robertson, so not too long a trip for the kids before they start with the 'are we nearly there yet', and you can still cram in some activities once you've arrived.
Somerset Gift Getaway Farm + Holiday Accommodation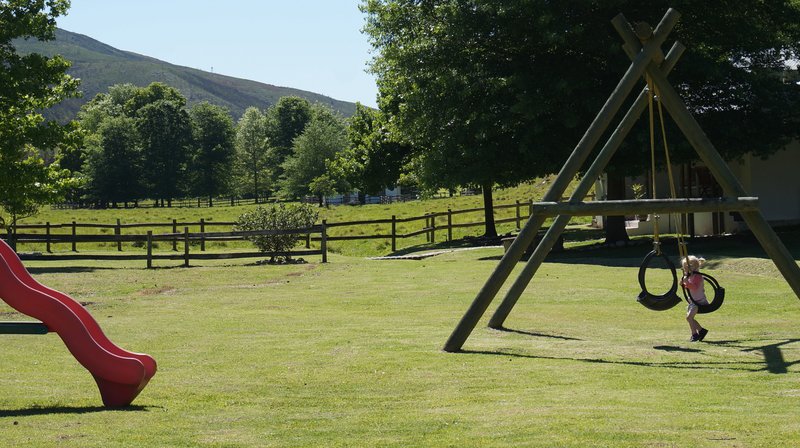 Somerset Gift Getaway Farm is truly that – it provides you with the gift of peace and quiet, of tranquillity - and you really feel like you can finally get away from it all. We were booked to stay in the Fish Eagle Lodge. The Lodge is elevated to give the most wonderful views of the Langeberg mountains, and really is as picture perfect – it was as if we had climbed into a postcard.
The lodge has 3 bedrooms, all with en-suite bathrooms, a large lounge and dining area, and a fully equipped kitchen, ideal for a family stay. Hubby quickly clocked the large indoor fireplace and outdoor undercover braai – and was very impressed that all firewood, blitz, braai grid and tongs were supplied.
The Farm Manager, Tanya Campher greeted us and gave us a brief tour, and provided a few tips on the best places to visit, and the trails to take for both hiking and mountain biking. She also told us not to panic at the bath and shower water, as even though it is brown in colour it has been filtered down from the mountains, so it is very safe and extremely clean - and much better for your skin than municipal water.
That evening whilst the braai started to heat, we took the time to reflect on our beautiful surroundings and attempted some fishing in the small pond outside our lodge.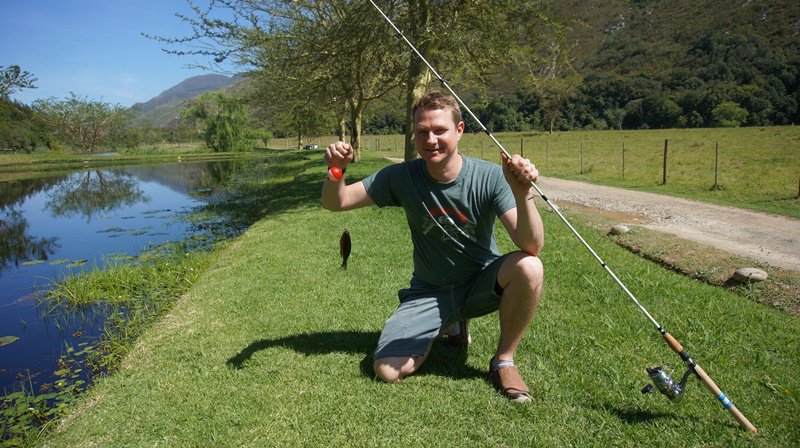 In the morning, after a hearty breakfast, we took a walk across fields to the Buffeljags River which runs the length of the farm. The kids decided hiking wasn't for them, but they enjoyed watching a cow ramble across the river and disappear into the trees on the other side up the mountain. After a little bit more fishing in the pond by the lodge, we decided to drive into Swellendam to see what was in the town.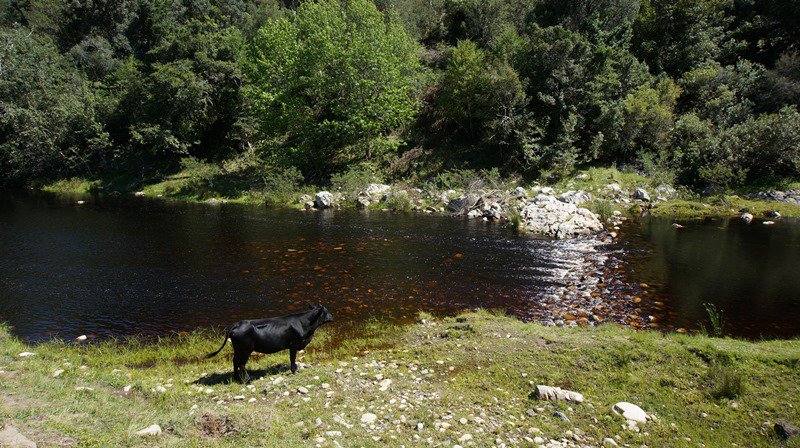 Swellendam
At a friend's recommendation, I took my daughter to the Sulina Faerie Sanctuary whilst my husband and son went to explore the area. I was greeted by the owner's daughter Sera, who showed me around the sanctuary. It truly is a magical place, with lots of hidden gems and creatures – my daughter particularly liked the play area and sandpit. We then spent all of my daughter's pocket money (plus some) in the amazing souvenir shop, whilst having a chat with Sera and her Father Ian – who you can tell loves the sanctuary dearly.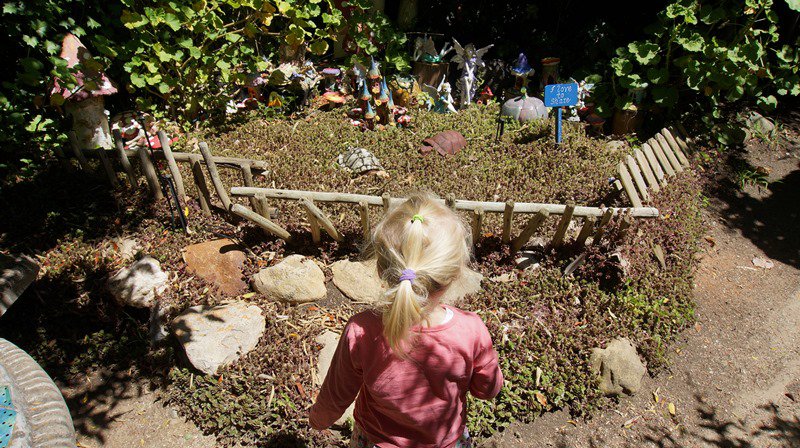 For lunch, Sera recommended La Belle Alliance Restaurant on the river, where we were lucky enough to get a table (best to book in advance!). There wasn't a play area, however, they were very family friendly, with a kid's menu and colouring in books and crayons. The food was incredible, so we were glad to have found it.
After a stroll around the town, admiring all the historical buildings, quaint shops, and coffee places. We finally decided to have a brief stop at the Old Gaol restaurant, opposite the Dutch Reformed Church, for a drink before heading back to the lodge. The kids had a great time entertaining themselves on the play area, and the staff were very welcoming and friendly. There is also a little gift shop in the back with some charming souvenirs.
On our last morning, after a mountain bike trail on the farm, and yet some more fishing we spotted a snake swim across the lake and move quickly towards our car. After lots of screams and overdramatic displays from both kids – it slithered off into the woods – reminding me again that we are in Africa and we must always be aware when the kids are off exploring.
On our road trip home, we reflected on how blessed we had been to have stayed in such a wonderful place as Somerset Gift and said that we really did need to stay a little bit longer next time, so we could do more of the things we wanted to do.
7 Things To Do When Going to Swellendam:
1) Do a detour via Saggy Stone on route to Swellendam from Cape Town – Robertson's first "beer-brewing farm".
The kids loved the play area, service came with a smile and is very popular with mountain and motorbikers.
Amandalia Wine and Fruit Farm, Robertson / 083 4533526 / Email: info@saggystone.co.za
2) Visit the Faerie Sanctuary
It's a little glance into a magical kingdom where kids can just be in awe of the faeries, and play whilst the family can just relax.
37 Buitenkant Street /Swellendam /(0)28 5141 786
3) Meander
Take a leisurely walk up the main street and visit all the little gift shops and treat yourself to some lovely chocolate, or honey from Bee Things Shop
4) Book a table at La Belle Alliance Restaurant
Overlooking the river you will enjoy fabulous food, and the kids will love the kiddie menu.
No. 1, Swellengrebel Street, Swellendam / 0285142252
5) Drostdy Museum
This museum is spread over several historical buildings, and house a collection of furniture and paraphernalia dating back to the 18th and 19th century. I would recommend it for older children.
18 Swellengrebel StreetSwellendam / (0)28 514 1138 / info@drostdymuseum.com
6) Old Goal Restaurant
Enjoy drinks or coffee at The Old Gaol Restaurant whilst the kids entertain themselves on the play area.
8 Voortrek St, Swellendam / 028 514 3847
7) Bontebok National Park
Bontebok is a protected park with bontebok antelope & rich bird life, plus they offer camping and picnic areas and family hikes.
https://www.sanparks.org/parks/bontebok/
We had a wonderful weekend in Swellendam, and we will be visiting again very soon.
Jess!