Date Ideas With Kids
Finding alone time for yourself and your husband can sometimes be a challenge, so if you find a restaurant or hotel that offers child minding services wouldn't that be great. The kids can come with and you won't have to pay for a babysitter at home.
Grandwest, Cape Town
Grandwest has a lot to offer the visitor including great restaurants, accommodation, and entertainment. This is definitely a family-friendly destination with a wide variety of kid's entertainment available from ice-skating to ten-pin bowling.
Wanting to spend a little time away from the kids, why not give the Grand Kids Corner Creche a call. The kids can enjoy some safe fun away from mom and dad for a while. They will take kids from three months to twelve years.
Where: Grandwest Casino, 1 Jakes Gerwel Dr, Goodwood
Contact: 021 534 8863 | 021 505 7777
Here are some Indoor Play Venues in Cape Town 
Bella Bellota, Durbanville
Bella Bellota offers great food from pizza, pasta, and steak to sushi, it is a place to relax in the company of friends or to enjoy a romantic meal with your significant other. They also have a state of the art playroom with plenty of games and toys for the kids. There is also a smaller playpen for the younger ones and in the evenings does have adult supervision.
Where: 166 Main Road in Paarl and 25 Wellington Road in Durbanville
Contact: 021 872 9283 (Paarl) | 021 979 1007 (Durbanville)
More Family-friendly Restaurants in Paarl
Café Paradiso, Cape Town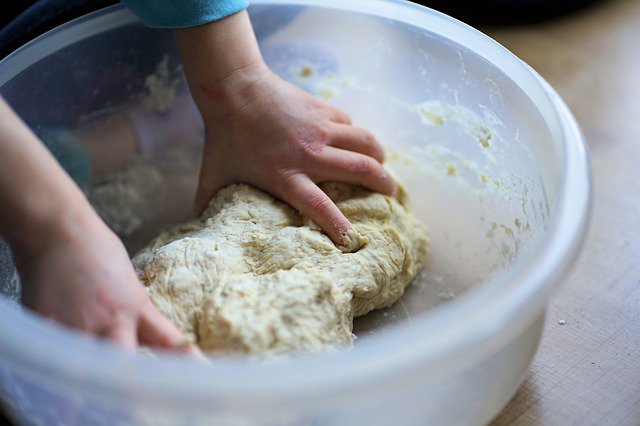 The restaurant has beautiful indoor and outdoor seating areas, providing a garden setting outside. Café Paradiso offers a welcoming family atmosphere where kids and even pets are more than welcome. While you eat let your kids enjoy the number of activities on offer at the restaurant, from pizza-making to cupcake decorating. These activities for the kids only run until 20:00 and cost R45.
Where: 110 Kloof St, Gardens
Contact: 021 422 0403
Here are more child-friendly Restaurants in Cape Town
Spiros, Hout Bay
Spiro's offers wonderful Mediterranean and authentic Greek food. They also offer a great kiddies menu, the kids will definitely find something that suites their palette. There is also a play room available for the kids where there are dedicated staff members that look after them. There is also a choice of an outdoor area to play in.
Where: 30 Main Road, Hout Bay
Contact: 021 791 3897
Here are ten more things to do with your kids around Hout Bay and the Atlantic Seaboard.
The Clubhouse, Constantia
The Clubhouse at Claremont cricket club is the perfect family-friendly dining establishment, which has the best view of Table Mountain in the distance. The venue is a great place to relax with family and friends, where the kids will be entertained while the adults enjoy their meal and surroundings.
There is a supervised play area for the kids as well as a movie room. They can also run around on the sports fields for fun. The Clubhouse Eatery also offers the little ones their own menu with favourites like, fish and chips, pizza or spaghetti and meatballs.
Where: Constantia Sports Complex
Contact: 021 794 6314
Eat@Simonsvlei, Paarl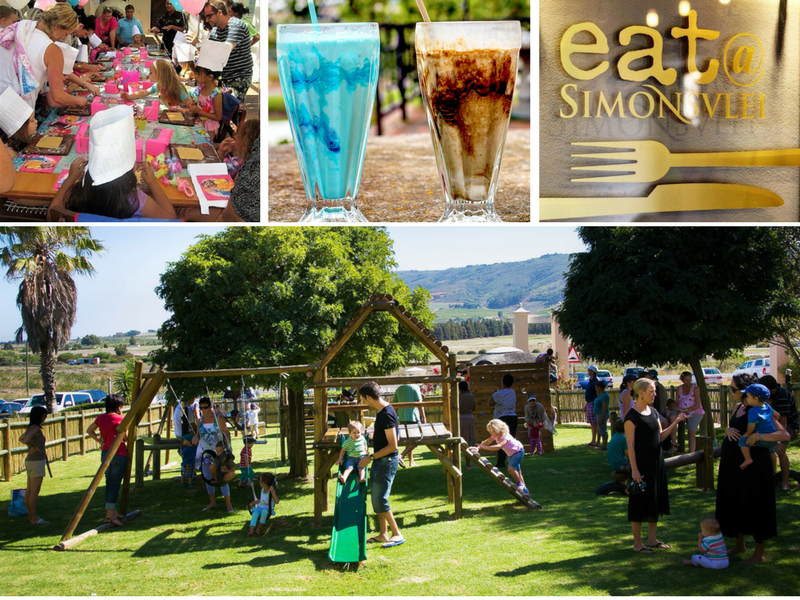 Eat@Simonsvlei is offering a Valentines dinner, a three course and two course meals. You can enjoy your meal on the veranda and take in the spectacular views of the Paarl Mountains or you can choose to sit inside as well. Although not supervised by personnel. The Restaurant does have a large secure play area for the kids; parents can watch their little ones while they dine.
Visit Valentine's Day at Eat@Simonsvlei for more information
Where: Simonsvlei Winery, R101, Paarl
Contact: 021 863 3845 / 072 416 4493