Colour, Jubilation & Laughter: The Blue Man Group Performance
I am sitting in my chair at the Teatro in Montecasino, laughing, laughing so hard that there are tears running down my cheeks and I am blissfully enchanted by the delightful sound of children's laughter all around me. As the band starts playing another number, my head is bopping, my body desperately wanting to dance to the beat. During the performance, the little girl behind me lets out a squeal of delight as the stage lights up in a wonderfully vibrant display of colour.
The Blue Man Group Performance
We are happily watching the Blue Man Group, a visually enticing, technically advanced, music concert and comedy show, at the centre of which are three blue mimes, i.e. the Blue Man Group. These men portray a sense of wide-eyed innocence as they explore the world, filling it with happiness, vibrancy, colour and joy. Uniquely phenomenal and mesmerising, the show speaks to your inner child, bringing your own sense of wonder and joy to the fore, as you get more and more drawn into the hilarious antics of the voiceless blue men on stage. The children (and adults) are enraptured and entertained by the audience interaction and amusing improvisation, as well as the educational information which is showcased with technical expertise.
As the show draws to a close, I am feeling cheerfully elated, a sense of happiness and jubilation filling my heart, and grateful that I had the opportunity to find my inner child again. We are faced with so many negative things daily and watching a vibrant and lively show like this, revives the soul. Laughter really is life's best medicine and laughing together with your family, seeing the excitement on your kids' faces, is simply wonderful.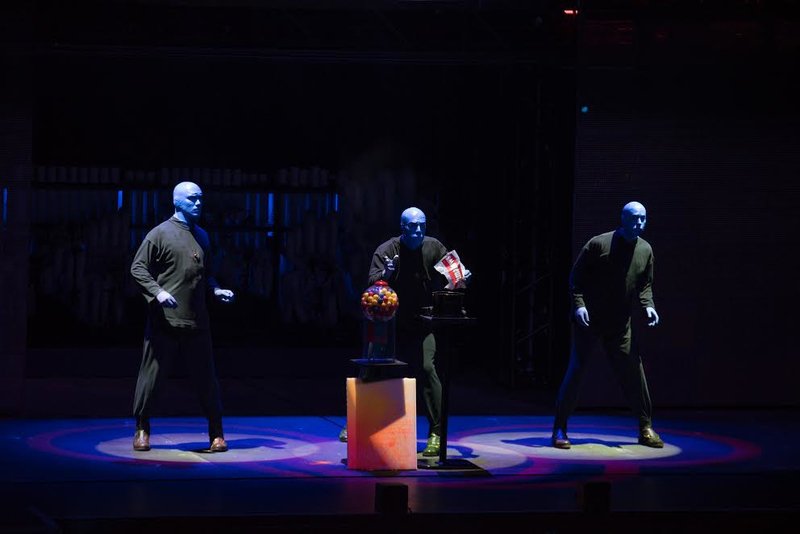 Family Excursion Suggestions
We had lunch at one of the restaurants in the Montecasino Piazza before the show started and the area was filled with kids running around, splashing in the water feature. Although there is no jungle gym or official play area, the restaurants surrounding this large area make for a great family-friendly venue to complete your fun family experience.
For the Cape Town show, explore all that GrandWest Casino & Entertainment World has to offer, from various child-friendly restaurants to kids entertainment.
Important to Know