From our family to yours
Canal Walk's Family Festive Fun inspired by Disney
Canal Walk will once again get crafty by offering a selection of Disney, Marvel, Pixar, Star Wars and the brand new Disney movie Encanto inspired crafts during the summer holidays.
Aimed at kids between the ages of 4-12 years old, each session will allow the kids to get crafty and complete their kits. Sessions will run every 30 minutes running from 10 am to 6 pm.
Additional puzzle games will also be in the craft area for all to enjoy.
The Family Festive Fun craft area will be in Canal Walk's Centre Court from 15 December 2021 to 9 January 2022. Tickets cost R55 per craft and will be available from Webtickets or the box office at the event area.
Strict COVID-19 rules will be implemented during this event.
Visit the Disney, Marvel, Pixar & Star Wars character and Elfie Selfie photo stations in the Centre Court to capture the festive fun.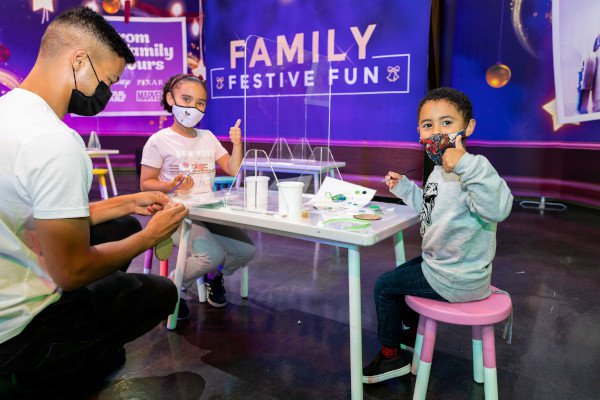 Disney Charity Christmas tree
The giant Canal Walk Christmas tree, in association with Nedbank and Penny Power, will also once again be adorned with a variety of your favourite Disney character plush toys.
Each toy will be donated to the Smile Foundation. To donate a plush toy or support the Smile Foundation, visit the Disney Charity Tree in the Centre Court.
Visit the Disney, Marvel, Pixar & Star Wars character-led photo stations in the centre court from 15 Dec - 9 Jan and tag @canalwalk in your post to share the festive fun.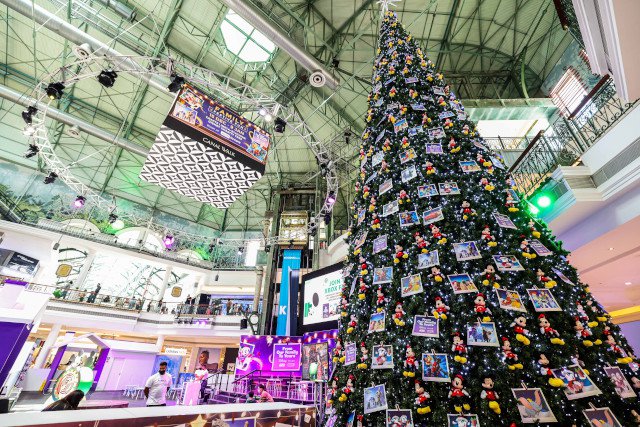 Christmas Photobooths
Four brand new Christmas themed photo backdrops will be available for the best 'Elfie Selfies'. And one of them will see the return of the real-life Santa!
He'll be back in the flesh this year to make memories, in a safe, socially distanced way.
Photos with Santa will be available at 10am- 6pm from 15 – 24 December in the centre court.
The other Christmas themed booths will be open to the public during shopping hours and free to use.
Festive gift wrapping
Visit the Canal Walk gift-wrapping stations and have all your Christmas gifts hand-wrapped, from 10 -24 December.
Visit our gift-wrapping stations in the Checkers and Pick n Pay courts and have all your Christmas gifts hand-wrapped with a festive flair in our beautiful wrapping paper & ribbon.
Gift wrapping fees vary from R15-R50, depending on the size of your gift. All proceeds will be donated to charity.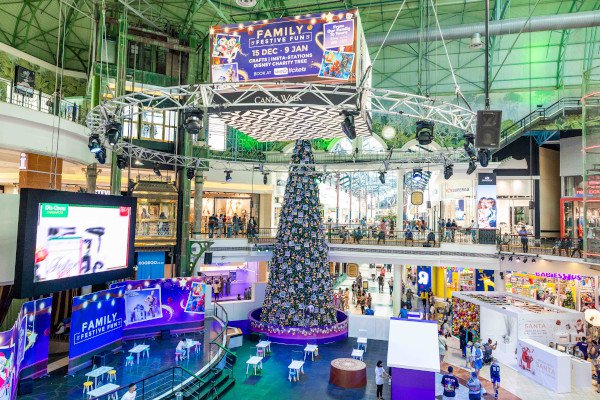 Canal Walk Express
We are also excited to have our Canal Walk Express train running again!
Hop aboard at the station situated on the upper level behind the Visitor Information Desk and enjoy the ride. The train will run from 10 am- 7 pm from 15 December – 24 December and from 10 am- 5 pm from 26 December – 9 January. Tickets cost R20 per rider.
Canal Walk will be open from 9 am – 10 pm on 15 – 23 December 2021 and 9 am – 9 pm on 24 December.
Share your festive experiences with us.
Website: canalwalk.co.za
Facebook: Canal Walk Shopping Centre
Twitter: @canal_walk
Instagram: @canalwalk
Hashtag #CWxDisney #CWFamilyFestiveFun