What's on this winter in the Garden Route 2018
Things to do with Kids this Winter Holidays on the Garden Route
Hey all - it is only a few days before the winter 2018 school holidays start and I have put together a list of fun family activities on the Garden Route of South Africa. If you reside elsewhere or plan to go away- we also have a school holiday guide to Durban, a guide to Cape Town, and holiday entertainment in Johannesburg. But for now, let us explore the Garden Route activities and things to do with kids.
Kid-friendly events this winter
Arts and culture
Knysna oyster festival
Trying to find things to do with kids in the Garden Route this year, visit the Knysna Oyster Festival. This annual event is one of South Africa's popular festivals and is aimed at families, sports lovers and those in search of a great time.
Where: Pick n Pay Knysna Oyster Festival,  Knysna Quays
When: 29 June – 8 July 2018
Contact: www.oysterfestival.co.za |   044 382 5510
Plettenberg Bay Arts Festival 2018, Garden Route
Cuisine, film, chefs or raw entertainment, this year's festival has a buffet of options catering to any entertainment junkie.
When: 25 June - 9 July 2018
Contact: www.plett-tourism.co.za/events/
Lifestyle
Palms Garden Square Centre, Wilderness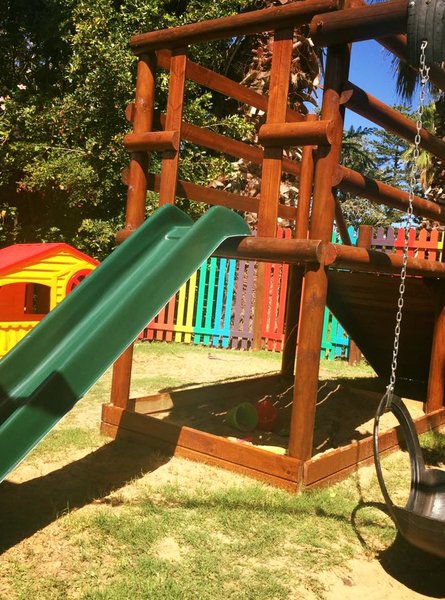 Photo credit: Palms garden square management
The Centre is situated in the scenic village of Wilderness, when you visit you can expect to find a selection of shops, restaurants, a bakery, a health emporium, and spa.
Where: Owen Grant Road, Wilderness
Contact: www.palmsgardensquare.co.za | 044 877 0445
Redberry Farm, George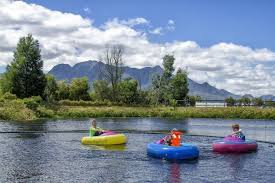 Redberry Farm is a commercial strawberry grower and popular family entertainment venue. Here you can enjoy a long list of family activities from bubble ball, bumper boats, feed the rabbits, pedal go-carts, a playground, a huge maze and lots more.
Don't miss out on their popular Strawberry Festival during the October School Holidays.
Where: Geelhoutboom Road (off the R404), Blanco, George
Contact: Redberry Farm    
Excursions and activities
Timberlake Farm Village, Wilderness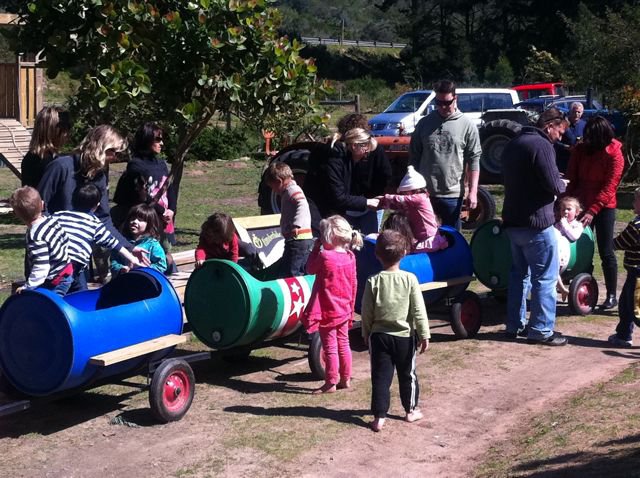 A village of small independent businesses with a number of kid's facilities, race track a jungle gym, acro branch adventures, a fantasy fairy garden walk and lots more.
Adventureland: The kids can have fun on a giant slippery slide, use their imagination in the adventure castle, an adventure trail obstacle course, a jumping castle and they can feed some farm animals.
Timberlake Express: The Timberlake Express operates from Tuesdays to Sundays and the kids will love the ride through the Timberlake Village.
Where:  N2 halfway btw Wilderness and Sedgefield, Wilderness
Contact: www.timberlakeorganic.co.za
Garden Route Acrobranch Play Park, George
This is for adventure lovers visiting the Garden Route. Enjoy this exciting aerial zip line adventure with fun obstacles. A great party venue with a wonderful child-friendly restaurant.
Where: Timberlake Organic Village, George
Contact: Garden Route Acrobranch
Birds of Eden, Plettenberg Bay
Birds of Eden are the world's largest free-flight aviary and bird sanctuary.
Where: The Crags, Plettenberg Bay
Contact: www.birdsofeden.co.za | 044 534 8906
Puzzle Park, near Plettenberg Bay
The puzzle Park offers interactive fun for the whole family. A 3D maze, forest puzzle walk, all activities are unique and are suitable for both children and adults.
Where:  Greater Plettenberg Bay
Contact: www.plettpuzzlepark.co.za | 044 534 8853
The Elephant Sanctuary, near Plettenberg Bay
The sanctuary offers interactive experiences with the elephants including, elephant back riding.
Where: The Crags, Plettenberg Bay
Contact: www.elephantsanctuary.co.za | 044 534 8145
Sylvester MTB & Trail Run Weekend, Beaufort West
The Karoo Region of SANParks Honorary Rangers invites you to join them for a sanctioned MTB event named after Sylvester the Lion who became famous when he escaped from the Karoo National Park on two occasions in 2016. There will be a 90 km & 50 km MTB, 19 km Fun Ride, 11 km Trail Run and 70 km & 43 km MTB race.
Where: Karoo National Park, Beaufort West
When: 22 - 24 June 2018
More Info: https://jakhalsevents.wixsite.com
SAMCA National Championships 2018, Oudtshoorn
Oudtshoorn plays host to the South African Majorette and Cheerleading Association's national championships from 30 June to 7 July 2018. Set in the heart of the Klein Karoo, Oudtshoorn is known for the world-famous Cango Caves, amongst other spectacular sights. Families will enjoy the exciting, intricate displays and an amazing atmosphere as teams from all over the country battle it out to be the champ of champs.
Where: Oudtshoorn
When: 30 June – 7 July
Astro Tours Stargazing, Prince Albert
Hans and Tilanie Daehné show and explain the starry splendour over Prince Albert to all-star enthusiasts. The kids won't stop talking about this experience!
Where: Prince Albert
When: Weekends closest to New Moon – enquire about the exact dates
Contact: 072 732 2950
More info: www.astrotours.co.za
Markets
Harkerville Saturday Market, Between Plettenberg Bay and Knysna
This market offers food and crafts of every variety. The children can enjoy some activities like sand art and there are various gifts like wooden toys and handmade toys to enjoy.
 Where:  N2, Harkerville, Plettenberg Bay
When: Open every Saturday from 08:00-12:00
Contact: www.harkervillemarket.co.za | 084 510 9939
Outeniqua Farmers Market, George
Bring along the whole family including your pet, as they are pet-friendly. There is plenty of live entertainment, undercover seating, a train ride for the kids, pedal cars, face painting, a play park and lots more.
Where: Opposite the Garden Route Mall, George.
When: Open every Saturday from 08:00-14:00
Contact: www.outeniquafarmersmarket.co.za | 071 367 0572
The Hermanus Country Market, Hermanus
The Hermanus Country market offers a variety of organic produce, herbs, pickles, jams, deli treats and home-grown goods. They also have several stalls for wines, furnishing and trinkets. This vibrant market is full of activity within a relaxed rural atmosphere and has become very popular.
Where: Fairways Ave & Jose Burman Dr, Hermanus
When: Every Saturday between 09:00 and 13:00
Contact: www.hermanuscountrymarket.co.za| 072 883 3894
Knysna Friday Market, Knysna
The Craft Market is an established Market in Knysna with a good vibe. Here you can enjoy good food & music with friends & family.
Where: Welbedacht Lane, Knysna
When: The market is open from the First Friday in September to the last Friday in May each week from 4 – 8 pm out of season and in season until 8:30 pm.
Contact:  044 382 5316
Family-friendly Indoor activities
Let's Go Bowling, George

Photo credit: Lets Go Bowling
Enjoy some Indoor fun with Let's Go Bowling.
Where: Mount View Resort and Lifestyle Village, York Street, George
Contact: www.mountviewsa.co.za | 044 873 2250
Cango Caves Adventure Tour, Little Karoo
The caves are a spectacular underground wonder of the Klein Karoo.
Where: Cango Valley Road, Oudtshoorn
Contact: www.cango-caves.co.za | 044 272 7410
Kidz at Mountainview, George
A world of excitement and fun a wonderful family place where kids can play. They provide a large indoor jungle gym and you can have a great kids birthday party planned here.
Where:  George South, George
Contact: www.kidzatmountainview.co.za | 044 873 2957
Happy Valley Kids Play Centre in George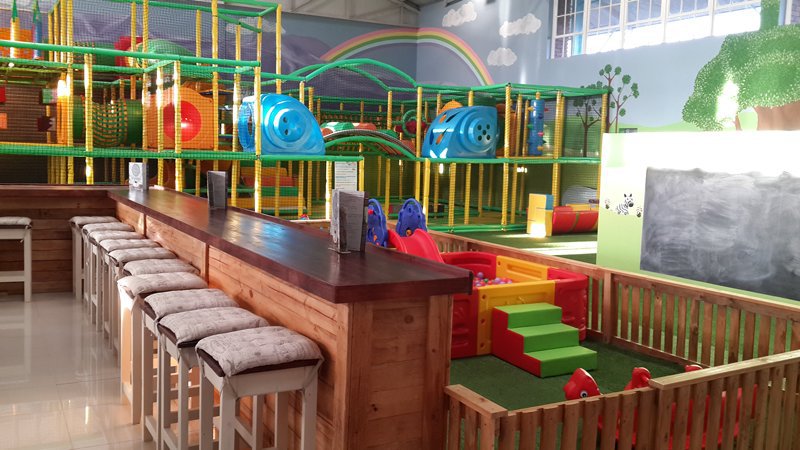 A supervised children's indoor play centre and party venue, they offer creative ways to stimulate imagination, creativity, and self-confidence. They have an indoor soft play area for the younger ones and other activities like wall climbing and a trampoline.
Where: 10 Memoriam St, Eastern Ext, George
Contact: www.happyvalleygeorge.co.za| 044 873 0046
More things to do with kids in the Garden Route
You can find some more fun things to do in George: Events and activities in George
More events and fun kids activities you can explore: Events and activities in the Garden Route