What's on This Easter Holiday in Cape Town 2018
The question is, how to keep the kids busy during the school holidays? Don't worry we have you covered with plenty of attractions, activities, food and lots more. There is something for everybody and enough ideas and things to do with your kids to keep everyone entertained for the entire holiday period. Don't miss out on these fun Things to do with Kids in Cape Town during this year's Easter school holidays!
( See what's on in Johannesburg and Durban this Easter Holidays)
Read our Things to do With Kids holiday and entertainment guide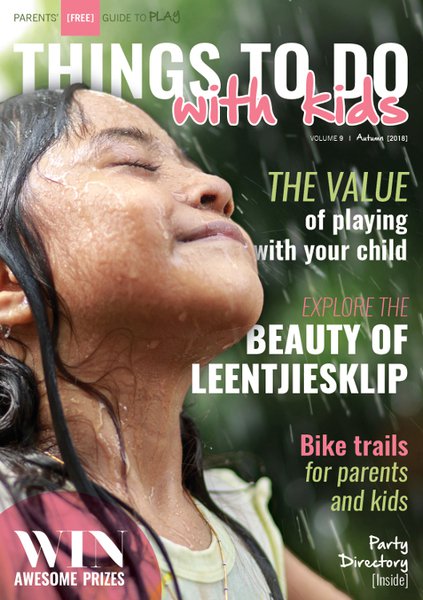 What's On in Cape Town and surrounds 2018
March – June 2018
Cape Town Sixes
This annual amateur cricket festival features several cricket leagues for all levels of competitiveness, music, comedy, a gourmet food village, wine on the wicket, beach bar, a family area, and much more.
Where: Greenpoint Cricket Club
When: 24 and 25 March 2018
More info:  www.capetownsixesfestival.com
Mommy and Me Expo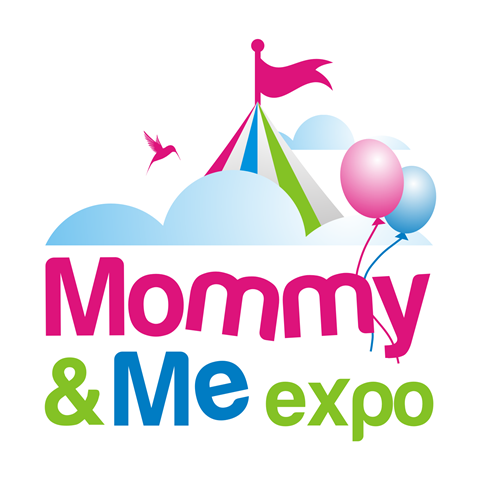 In its second year, this expo offers fun activities and entertainment for the kids. There will be a play area and of course some good food and wine too. You can enjoy talks, exhibitions, demonstrations, competitions and loads more.
Where:  D'Aria in Durbanville
When: 1 - 3 June 2018
Contact: 084 596 1753
More info: Please visit Mommy & Me Expo 2018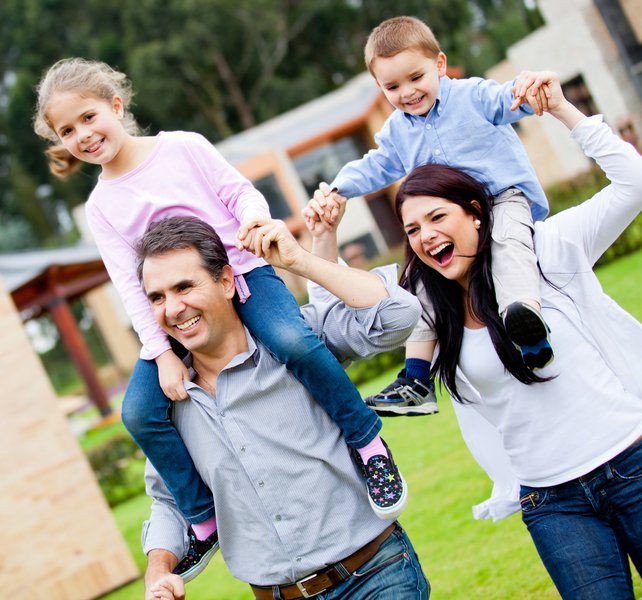 Direct Axis Walk for Hunger
Bring the family for a meaningful day of relaxation– all the money raised at the event will go towards their meal distribution plan to feed the hungry. After the fun walk, the whole family can enjoy the food market where there will be plenty of entertainment for everybody.
Where: Kenilworth Racecourse, Cape Town
When: 25 March 2018, from 09:00
Contact: 0217056278 | 0764062633
More info: www.facebook.com/DirectAxisWFH/
The Cape Town Burger Experience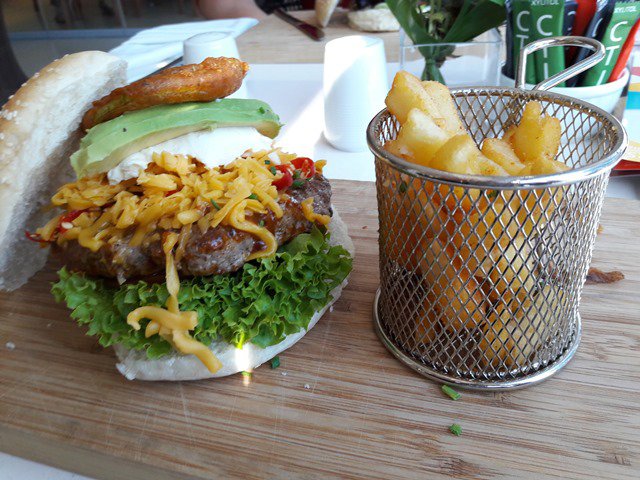 Burger lovers' paradise! Indulge in the different types of burgers and wonderful variety of flavours that are out there. A family area and kids' zone promise fun for everyone.
Take notice: No tickets will be sold at the door. Visit the website below to buy tickets.
Where: Jan Van Riebeeck High School Sports Field, De Hoop Avenue, Tamboerskloof
When: 7 April 2018, 17:00 – 22:00
More info: www.quicket.co.za/events/39219-the-cape-town-burger-experience/
FedHealth Impi Challenge
The Impi Challenge is for adventure lovers who enjoy the outdoors. Put yourself to the test on one of the fun obstacle trails, 5 km, 10 km or 18 km. For the faint of heart, there is also a mini 1-km challenge.  The appropriate ages for this event start from 6 years to 18 years and older.
Where: Coetzenburg Sports Complex, Coetzenburg Road, Stellenbosch
When: 7 and 8 April 2018, starting at 06:30 on both days
Contact:  087 012 5044
More info: www.impichallenge.co.za
Durbanville Freedom Day Run
Choose between a 5-km or 10-km route. Afterward, enjoy the lucky-draw prizes and further entertainment for the whole family.
Where: Durbanville Hills Wine Estate
When: 27 April 2018 (Freedom Day)
Contact: 082 443 3033
More info: www.trailfun.co.za/
SA Cheese Festival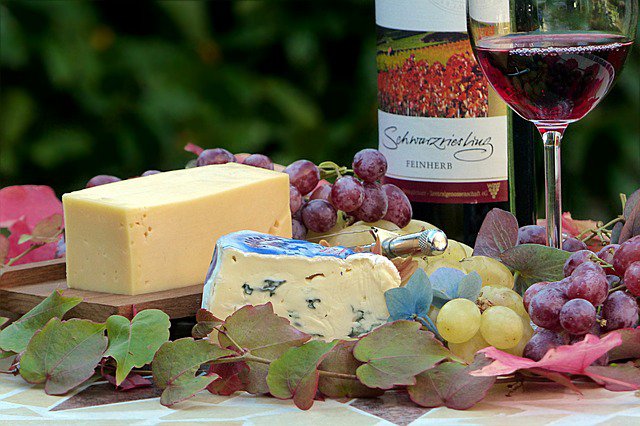 There will be plenty of entertainment for the whole family and of course everything you need to know about artisan cheese. Lots of fun activities will keep the kids entertained.
Where: Sandringham Farm, Sandringham Rd, Muldersvlei, Stellenbosch
When: 27 April – 29 April 2018
Contact:  021 975 4440
More info: www.cheesefestival.co.za/
Tulbagh Vintage & Vine Faire
Taste wine, sample olives and handcrafted cheeses and much more. Vintage theme. Plenty of entertainment for the whole family. Kids under 18 enter free of charge.
Where: Morgansvlei Country Estate, Tulbagh
When: 26 May 2018, 10:00 – 16:00
Contact: 023 230 1375
More info: www.facebook.com/TulbaghVintageandVineFaire/
Amfi-Konsert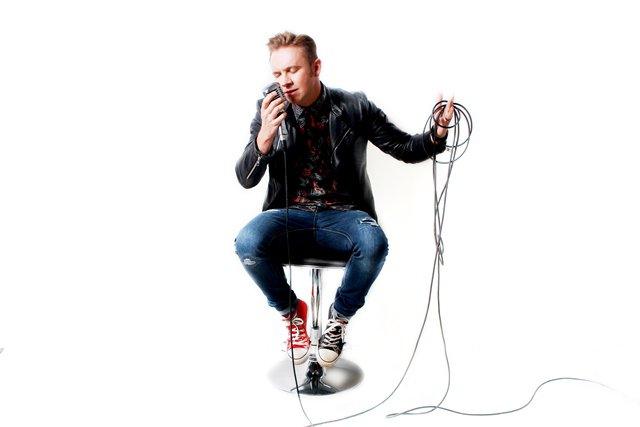 The Afrikaans Language Monument will be alive with the sound of talented musicians like Dr Victor & The Rasta Rebels, Paxton & Sead D Band as well as Jak de Priester.  The event will be hosted by Uncle Cal, ensuring everybody stays entertained. Other artists will include No S'wett, Soul Sound and Elwira Standili.
Where: Afrikaans Language Monument, Paarl
When: 6 April 2018
Contact: 021 863 0543/4809
More Info: Please visit Amfi-Konsert
Peppa Pig in Cape Town
This is a live musical theatre show an unforgettable experience with interactive songs and lots of fun. Life-size puppets and other exciting costume characters will surely entertain the young ones. Book at Computicket.
Where: The Cape Town Convention Centre (CTICC)
When: 6 - 8 April 2018
More Info: Please go to Peppa Pig Live for more information
Funderland
This is a one of a kind fun family festival that lasts for 11 whole days. There will be interactive zones, virtual reality games, shows and of course exciting competitions. Plenty of entertainment for the entire family with fun-filled activities, learn and play. Purchase tickets at Computicket.
Where: Grand West Casino, 1 Jakes Gerwel Dr, Goodwood
When: 28 March - 7 April 2018
Contact: 021 271 0122
More info: Please visit Funderland for more information
Eggsperiment with Science, Willowbridge

Eggsperiment with science this school holiday at Willowbridge Shopping Centre. Experience screaming jelly babies, smoking lava lamps, smoke bubbles and more.
Sessions have been designed for our junior (3-6) and senior scientists (7-12).
Tickets start at R 50 and include take-home science kits.
Where: Willowbridge Shopping Centre
When: 29 March until 8 April 2018
More info: Please visit Eggsperiment with Science at Willowbridge
Meet The Easter Bunny at Cape Gate Shopping Mall, Brackenfell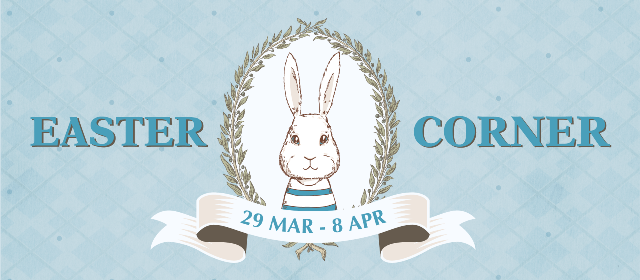 Great fun for kids aged from 3 years old to 11 years old. There will be lots of fun activities such as face painting, paper plate crafts, biscuit decorating, Peter Rabbit Story Time and of course the kids can have their photos taken with the Easter Bunny.
Tickets cost R50 per child and can be paid at the entrance to the event on the day. Those of you who belong to the Kids Club only have to pay R40. Don't belong, no worries sign up at the event and you will also only pay R40 for entry.
Where: Cape Gate Shopping Mall at the Centre Court
When: 29 March - 8 April 2018 (closed on Good Friday)
More Info: Meet the Easter Bunny
Benguealla Pirate golf, Hermanus - The Cape Whale Coast
Great adventure for the whole family. The 18 hole miniature golf course offers a themed Pirate adventure, so while playing you will come across many obstacles and challenges.This will include an amazing pirate ship, rafts and much more. 
Where: Pirate Adventure Golf in Benguela Cove located in Hermanus, a part of the Cape Whale Coast
When: Opening 23rd March 2018
More Info: Pirate Adventure Golf
Eggciting Easter activities at the V&A Waterfront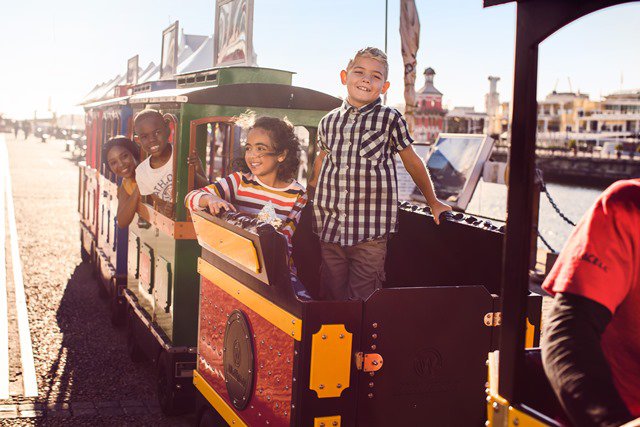 Parade With Toys This Easter!
Meet toys, toys, and more toys when you come to the Easter Toy Parade at the Artjamming and Toy Kingdom stores. It will be located at the Breakwater in the V&A Waterfront. Every day colourful toy characters will line up for the Toy Parade in the form of a flash mob dance, and children of all ages are welcome to join them. Both stores will greet young visitors with balloons and bubbles, as well as egg-straordinary special offers for Build-a-Bear sessions.
Where: Toy Kingdom and Artjamming, Breakwater
When: 29 March to 8 April,  11.30am daily        
Cost: Free
Contact: The V&A Waterfront kids' Activities
Easter Creature Feature
This Easter, the Two Oceans Aquarium is adding a special, interactive, kid-friendly "Creature Feature" to their daily activities. Come and marvel at the sharks of the Predator Exhibit while learning more about South Africa's incredible coastline and its animals, from in-house experts who know how to have fun and keep you entertained. 
There will be free arts and crafts and puppet shows for the little ones, two penguin feeding events and two feeding times at the I&J Ocean Exhibit – complete with talking scuba diver – are part of your Aquarium experience throughout the day. You can further complement your visit by taking part in an adventure scuba dive, a Penguin Experience or the brand new Ocean Experience. 
Where: Two Oceans Aquarium
When: 31 March - 9 April, 4 pm daily
Cost: Included in entry fee
Contact: Two Oceans Aquarium
Harbour or Canal Cruises
Enjoy the ultimate maritime adventure when you hop on the V&A Waterfront Harbour Cruise or the Canal Cruise with City Sightseeing. Each tour includes commentary on a special dedicated kid's channel. This is a fun and exciting add-on to any Waterfront visit. 
Where:  Outside the Two Oceans Aquarium, V&A Waterfront
When:  31 March - 9 April -  Cruises leave every 30 minutes from 9 am
Cost: Adults R50, Children R30
Contact: Waterfront Kids' Activities
Stay Safe with Paw Patrol and Toy Kingdom
All paws will be on deck at Centre Court in the Victoria Wharf Shopping Centre. Paw Patrol and Toy Kingdom's Stay Safe initiative will teach pre-schoolers to explore their surroundings safely, with helpful tips that will keep them out of danger. Receive a booklet that teaches youngsters about road safety, and as they complete each activity they receive a sticker. When all activities are complete, they receive a special safety certificate
Where:  Centre Court, Victoria Wharf Shopping Centre
When: Thursday 29 March to Sunday 1 April - 9 am to 6 pm
Contact:  021 408 7500
Cape Kids Collaborative Exhibit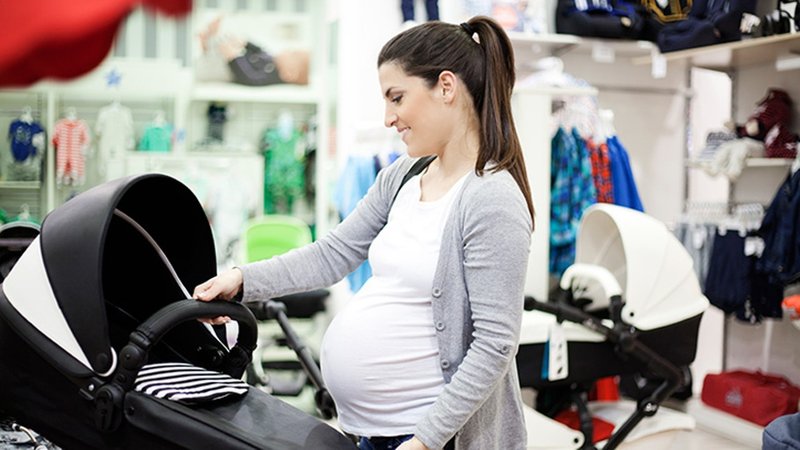 The greatest family outing! This event will boast with a 100+ unique collaborators for the ultimate shopping experience for Mommies and Mommies-to-Be.
Where: Waterfront in Cape Town
When: 30 March @ 10:00 - 17:00, 31 March @ 10:00 - 17:00, 1 April @ 10:00 - 15:00
Contact: The Cape Kids Exhibit
Durbanville Library Easter Holiday Programme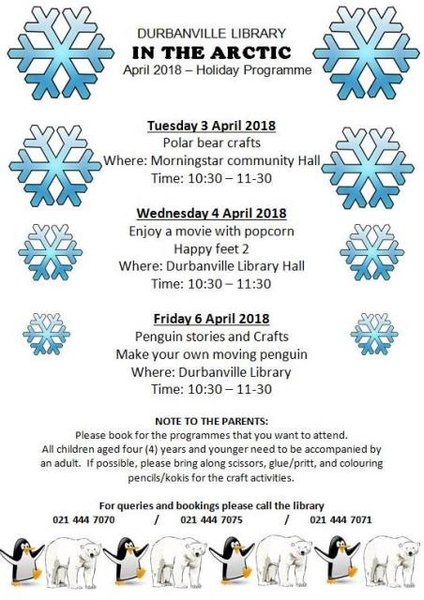 Adventure in the arctic world with polar bears and penguins. The event is free, all you need to do is to book your place.
Where: Durbanville Library Hall
When: 3-6 April 2018
More Info: Durbanville Library
Fairy House Building Workshop, Constantia
Enjoy this magical fairy play time with the whole family.
Where: Ferndale Nurseries, Brommersvlei Road, Constantia
When: 7 April 2018
More Info: Fairy House
Open Air Cinema, The Galileo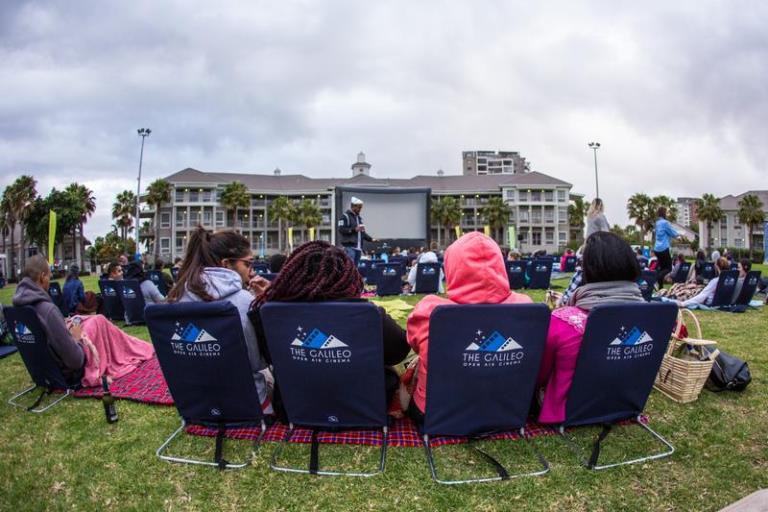 Take the kids to see a movie, The Galileo offers movies to entertain the kids such asRise of the Guardians and The Jungle Book. They also have plenty of entertainment before the movie starts as well as yummy food to eat.
What better way to celebrate Easter Sunday than with a family-fun movie - Rise of the Guardians. There will be jumping castles, face painting, balloon artists and, of course, an Easter Egg hunt! The Galileo Open Air Cinema will be holding their annual Easter screening at Kelvin Grove on 01 April - the perfect way to enjoy a family day out!  
Where: Various venues around Cape Town, the Cape Winelands, and Northern Suburbs
Excursions & Activities
Ratanga junction play park, Century City
Ratanga Junction is one of the most popular activities to do in Cape Town, with over 25 attractions, rides and plenty of entertainment for the whole family. They open their doors during the Easter holidays - find more information on Ratanga operating hours and rates here.
Visit Planet Kids party venue, Muizenberg
An exciting play centre found in Cape Town, offering an indoor and outdoor play area as well as coffee, tea, and snacks.
Where: 3 Wherry Road, Muizenberg
Contact: 021 788 3070
Website: Planet Kids
Go Tobogganing in Durbanville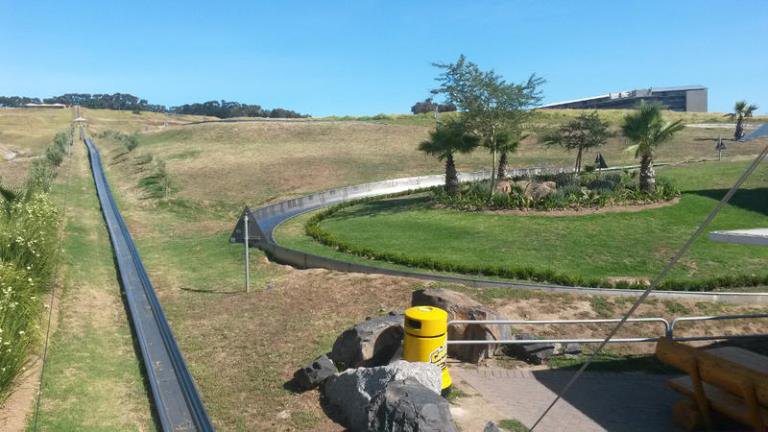 This holiday if you haven't been, then it's about time you paid a visit to Cool Runnings in Durbanville. They are affordable, starting at only R35 per ride.  A fun day for the whole family. The adventure involves riding down a hill on a steel pipe track in a toboggan, the toboggan is break controlled so the ride is completely safe for children.
Visit their website for bookings and more information.
Go to local Markets
Blaauwklippen Market, Cape Winelands
This is a family market located on the R44 between Stellenbosch and Somerset West. Relax and spend time with family and friends every Sunday. Children entertainment is on offer every week. A great place to spend your day.
And last but not least, for added family fun, visit a restaurant or have a picnic:
Find Picnic Spots near you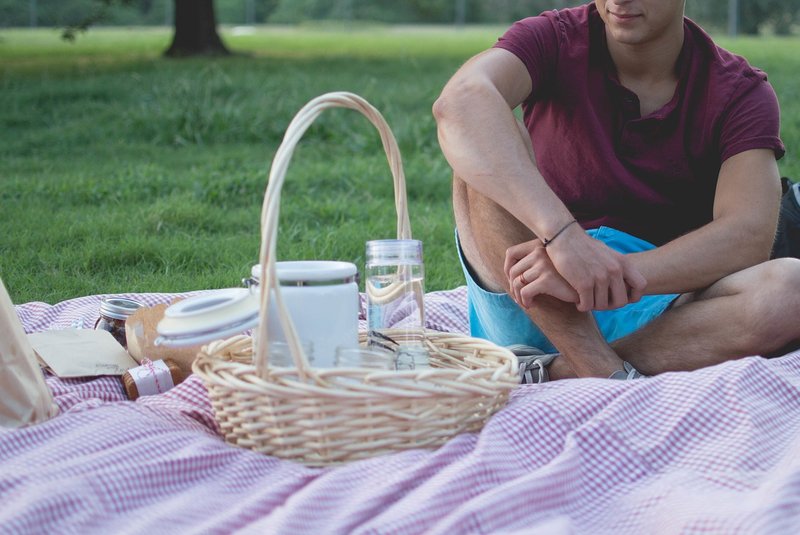 Do you want to enjoy this Easter outside and in the sunshine, why not visit one of the many child-friendly picnic spots in Cape Town!
Visit a Child-Friendly Restaurant, Cape Town + Cape Winelands
Having fun and enjoying all the holiday events, why not pop into one of these restaurant or coffee shops. Sit down relax and let the kids play, because these restaurants are all child-friendly.