What to pack in your hospital bag: your complete checklist
What to pack in your hospital bag
When I was pregnant with Bean, I was super-prepared; so prepared in fact that my hospital bag was packed and ready at 7 months (and I had packed way too much). With Baby K, however, it was a different story: on the morning of his birth date, I was still frantically running around throwing the last couple of things into a bag, naturally forgetting certain essentials in the chaos.
Having gone through both extremes, I have now put together a checklist for in case there ever is a third baby (this list comes in pretty handy for general overnight stays as well). I tend to pack two smaller bags, one for myself and one for the kids, but this really depends on personal preference.
A great idea is also to source sample products for your hospital stay – they always come in convenient sizes and you can test which product works best for your baby. Read our blog on where to get free baby product samples in South Africa. 
What should I pack for labour and after birth?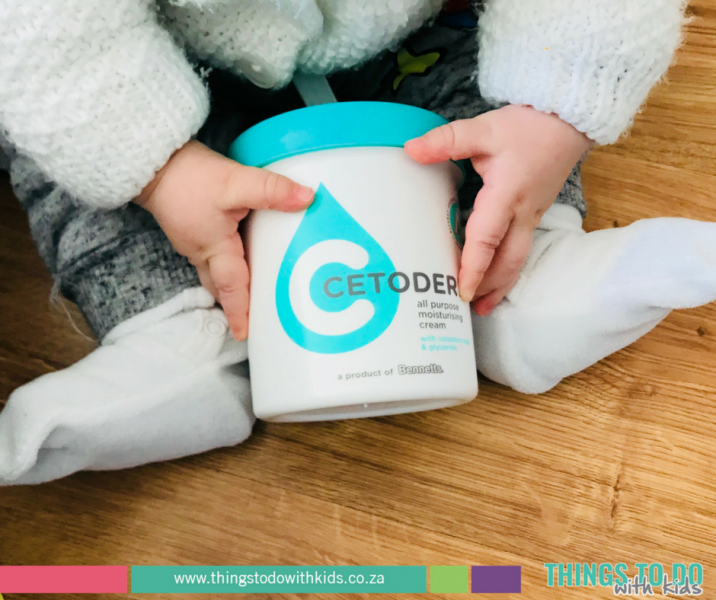 Birth Plan
Any information you might have on breastfeeding, antenatal class notes etc
Dressing gown
Comfortable pyjamas (preferably with buttons for breastfeeding, or tops which can easily be pulled up or down)
Slippers
Socks 
Nursing Bras
Lip balm
Maternity Pads
Linen savers
Breast pads
Nipple cream
Disposable underwear
Snacks and drinks (private hospitals do bring water and enough food and snacks to the ward, but this is for those additional 'feel-good' treats)
Things to help you relax and pass the time (i.e. books, magazines, music etc)
Hairbands
Toiletries (such as shampoo, toothpaste and toothbrush, deodorant etc)
Bennetts Cetoderm Cream – where possible it is a good idea to pack in products which both you and the baby can use. This latest addition to the Bennetts for Babies product range is perfect for that as this cream is gentle enough to be used by the whole family. Bennetts sent us some samples to test and I have fallen in love (yes, it is possible to fall in love with an amazing skin care product): it is soothing for dry skin, but not too oily or thick and it is not fragranced (which makes my husband and sons very happy). 
Towel
A set of 'going home' clothes (these must be comfortable) and shoes
Mobile phone and charger
Camera
A change of clothes and a toothbrush for your birth partner
Personal documents such as your ID (incl. your partner's and copies), your marriage certificate, medical aid card and a pen – we could register the birth with home affairs during our hospital stay and we needed these documents for that.
Money (for any additional medical procedures for the baby, or for breast pump rental etc)
What should I pack for the baby?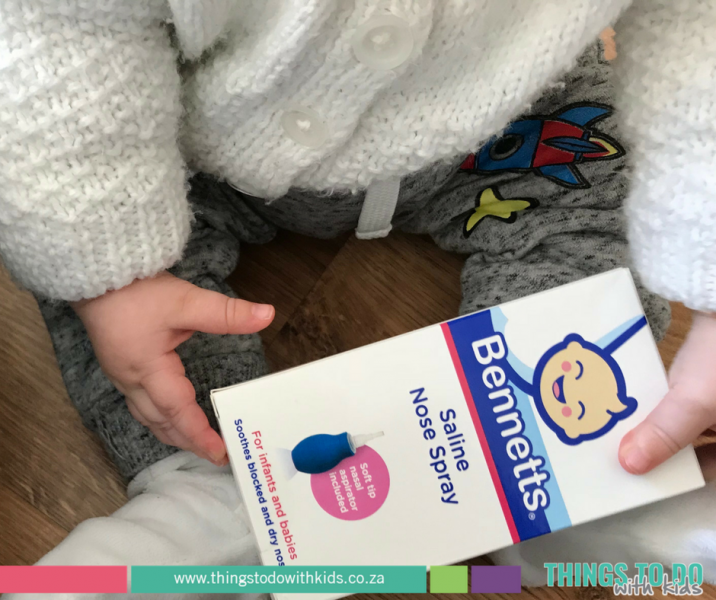 Wet wipes
Nappies
Bum cream
Cotton wool
Earbuds (we used an earbud to apply the surgical spirits to the naval area)
Surgical spirits
Baby oil
Bennetts Cetoderm (as a soap and cream) – as mentioned above this cream is ideal for sensitive baby skin as it is so gentle (it is fragrance, paraben and colour free). I do not use any soap on my eczema prone kids as it tends to dry out their skin and this cream is a great substitute (yes, even for a dirty toddler). You can, of course, also pack in a generic baby soap to wash the baby with but seeing as many newborns have a very sensitive skin, it is best to use gentle products.
Shampoo
Bennetts Saline Nose Spray and Aspirator (this was never on my initial packing lists but you will be surprised at how many newborn babies suffer from stuffy and blocked noses and a good saline spray really is the only thing you can use for these little blessings). My sister suggested I use the Bennetts spray specifically and it has since become one of my favourite baby products as the actual spray mechanism of the bottle is so easy to use and the saline is gentle, yet effective. The aspirator is also conveniently packaged together with the saline spray making this a perfectly compact item ideal for packing into an overnight bag.
Tissues
3 x receiving blankets
1 – 2 x normal blankets
4 x long sleeve vests (I packed in two different sizes as I was unsure how big the baby would be)
4 x long sleeve baby grows (again in various sizes for eg. newborn and 0-3 months)
Warm jersey (in winter)
4 x pairs of socks
5 x burp cloths
1 x towel
2 x face cloths
4 x beanies
Pacifier and container (should you want to use one)
Baby nail file (those nails can be long when babies are born!)
Going into hospital for the birth of your baby can be quite daunting (and so exciting at the same time) and I hope that this list helps quiet the chaos as your big day approaches.
Also, read my top 5 nappy bag essentials for when you and baby are at home and going on outings. 
xxx
Alexa