Our Unique and Inexpensive Kids Party
Kids parties have evolved a lot since I was little and they have come to be a major yearly event in our lives and the lives of our kids, an event we spend months planning. We take time to choose the perfect theme, the perfect party venue, the perfect décor, to source or bake the perfectly suited cake and snacks and we ensure that our little guests are entertained and happy. We do this because we want to make our children happy and we want them to have the best childhood memories possible.
But, hosting the perfect party can be so expensive and this year we decided that we would need to stick to a budget. I had my heart set on a construction themed party for my little Bean and then, to my shock and horror, we were invited to a construction themed party. My carefully laid out party plan was dashed – I couldn't exactly 'copy' my friend, so, I had to think of a plan B: something unique, something Bean would love and something which would fit our budget.
Our Unique and Inexpensive Party Experience – Build-a-Bear Party Venue
We have been working closely with Build-a-Bear over the last couple of months and when they suggested we host a Paw Patrol party, I jumped at the opportunity: Bean LOVES Paw Patrol! Plus, hosting a party which involved the kids creating their very own themed furry friend, would offer a different and unique experience for all involved.
I booked the venue (this is super easy to do online here), invited some of Bean's friends and started planning. In order to save costs, I decided to make my own cupcakes and I placed Paw Patrol stamps on top as decoration (for an even more affordable option, one could decorate the cupcakes with paw prints using one large and three mini marshmallows). Paw Patrol themed juice boxes, plates and serviettes were easily and inexpensively sourced online and I completed the party snacks with a packet of chips each. I decided to leave out the party packs as not only do parents generally dislike these as they contain too many sugary snacks for the kids, but the kids could keep their Paw Patrol pup, meaning that they already had party favours to take home included in the party package.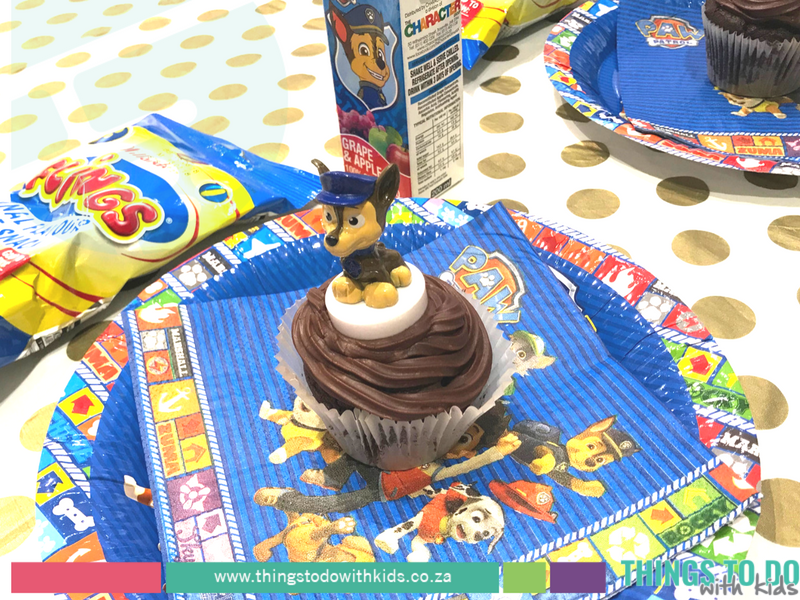 Our Paw Patrol cupcakes and snacks for the kids
Build-a-Bear's party packages are super affordable as they do not charge a venue hire – our party for example only cost R 249.00 per child and this included the invitations and thank you notes, the entertainment (building a bear, or Paw Patrol pup in our case), the birth certificate, a carry case or 'home' for the newest member of our family, as well as the actual stuffed toy pup. If the kids had wanted to also dress their pups, this would have been possible at R 379.90 per child.
I especially loved the fact that we could bring our own snacks, cake and drinks as catered for options are often more expensive.
Paw Patrol Party Success
The kids had a blast and all of them proudly walked out of the venue with their newest furry friend fit snugly into its little home. The staff was friendly and attentive and the entertainment was really sweet to say the least: the kids first chose a pup which they then helped stuff by using a foot pedal linked to the large stuffing machine. Once the pups were stuffed, the kids had to choose a heart each which they then filled with love and placed into their pup, thus giving it life. This was so cute to watch and Bean proudly told his Nan afterwards (because we had to drive past their house on the way home to show off his new friend, Chase) that Chase has a loving heart. 
You could WIN your very own Paw Patrol Build-a-Bear Workshop Experience! To enter share this blog post and enter on our win page online. 
Here are some pictures of our über-fun morning: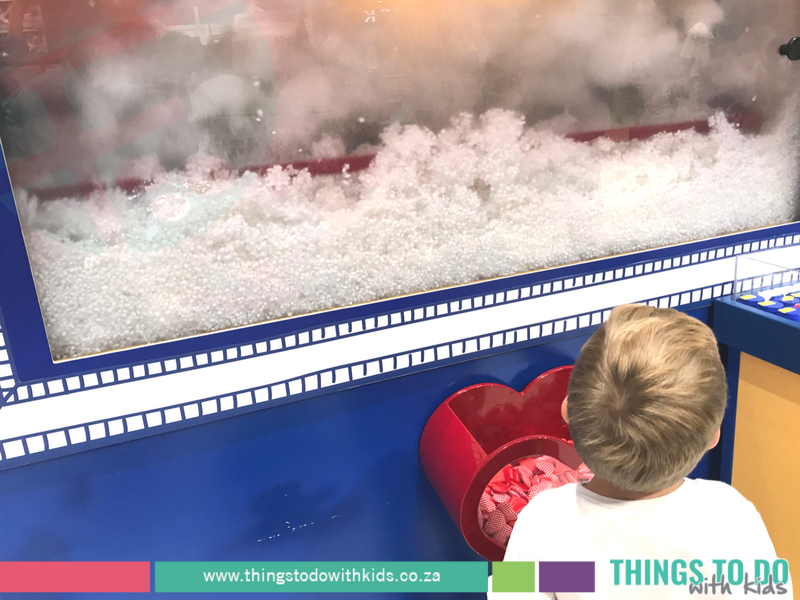 Bean, fascinated with the large toy stuffing machine.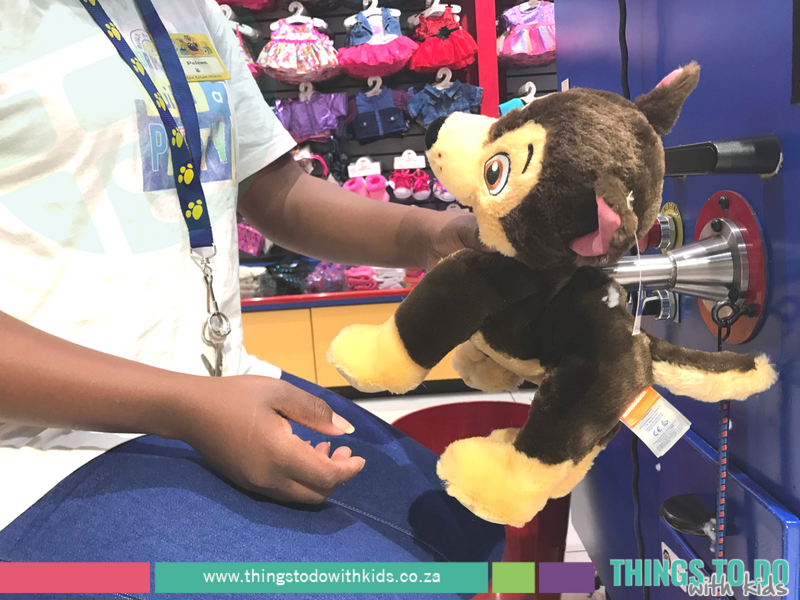 Chase, starting to come alive. The boys each had to press the foot pedal, which controls the machine, to stuff their own toy, which allowed them to happily take part in the process.
Bean, choosing his heart for Chase.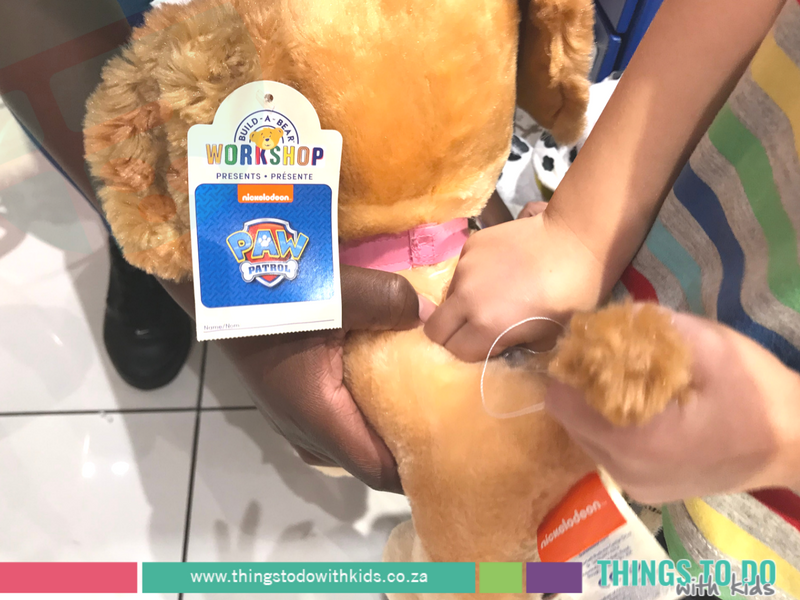 D inserting the heart into his favourite pup, Skye.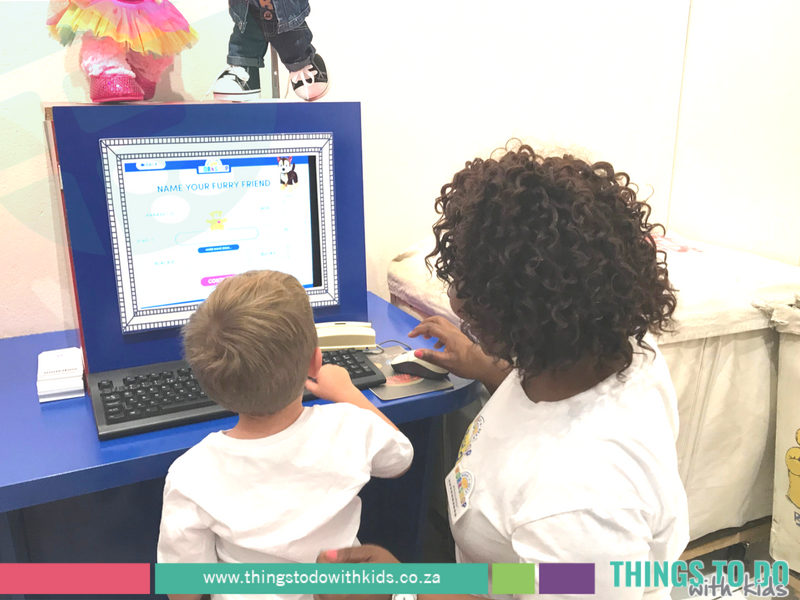 Bean creating Chase's birth certificate. He loved this part and exclaimed, 'look Mama, I am working, like you!'.
Bean's newest furry friend, Chase, with his very own birth certificate.
The dressing room and outfits which are an optional extra.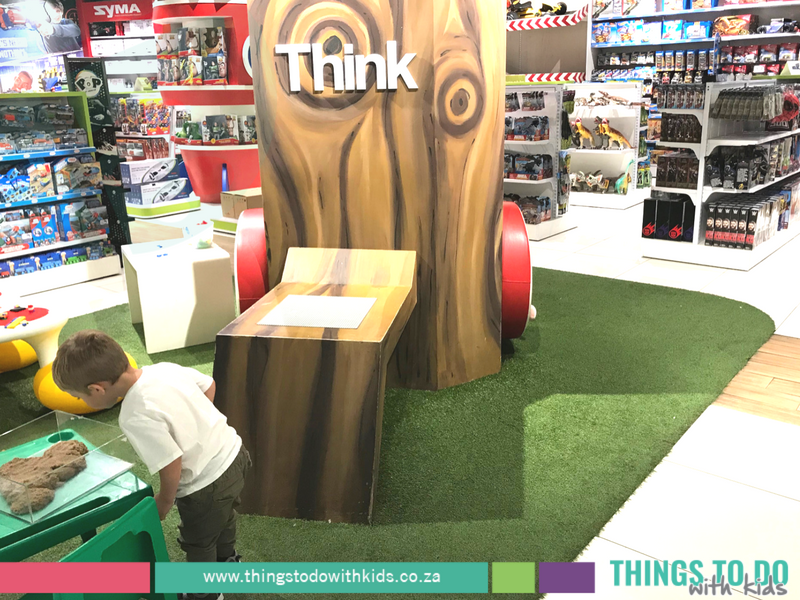 Bean exploring Toy Kingdom's little indoor play area after his party. All Build-a-Bear workshops are situated within a Toy Kingdom store which means that rainy or cold weather can never dampen the party spirit and it allows parents to quickly (and conveniently) buy a birthday gift before the party.
xxx
Alexa