My weekend activities with kids in Somerset West
The wonderful thing about blogging with Alexa and Charlene is that we do not only explore all the fantastic family activities South Africa has to offer ourselves but we also get to benefit from each other's research and knowledge. I, for one, did not know about the Cheetah sanctuary in Somerset West and I was even more surprised that entry was only R5 per person.
This week Fair Trade Tourism published their statement on wild animal touch farms and encounters, suggesting not supporting "paid for" animal encounters. "We would like to urge visitors to Africa to avoid sanctuaries, rehabilitation centres or game parks which allow public, paid-for, interaction with wild animals. Such interaction is usually a gimmick designed to appeal to tourists who believe that the money they pay to cuddle lion cubs, play with cheetahs or ride elephants is going towards conservation of these species. In most cases, this is far from the truth and the animals they believe they are helping are often abused and exploited."... Though this was very much a blanket statement, in my opinion, I could not help but wonder what effect private, profitable, sanctuaries may have on preventing Rhino and other endangered animals' extinction. Perhaps a topic for debate at some other stage? With that in mind, if you are in fact unsure of the status of the sanctuary you plan on visiting, it will be a good idea to see if they are registered with Fair Trade Tourism and read up on their social responsibility. 
Craft brewery in Somerset West
I have to admit we were actually on our way to try out some beer from Triggerfish breweries, so spotting the sanctuary on our right (immediately remembering Charlene's post "Things to do in Somerset West for under R50") as we entered Paardevlei was a pleasant surprise. This was our first visit to Triggerfish craft brewery, and we thought we would pop in to say "Hi". We used our WithKids app to navigate, and for a moment there, we thought we may be lost. The road lead past a farmers market and industrial buildings. I saw a weathered wooden door with "Triggerfish" painted on it. "Well, this must be it then", I thought. We hopped out of the car and started exploring. 
Thank you for your blog @Charlsy_39447 @thingstodo_kids we visited @CheetahOutreach today #withKids #SomersetWest pic.twitter.com/lbCdOsw2VM

— Tanya Badenhorst (@TanyaDidIt) July 23, 2016
On our arrival, a plate with an appetizing gourmet burger and crispy potato chips caught my eye. "Wow, where do they prepare these?" I thought as all I saw from the outside was an industrial building that wasn't exactly shouting "industrial chic". This is exactly what I love about discovering new places, the element of surprize and the possibility of being awed. We entered and were greeted by numerous families on their Saturday outing, freshly baked bread, barista coffee and about 15 craft beers for tasting. 
Right at the back of the brewery, a new ceramic studio, Morgan-Wilson Ceramics, opened. They offer both adult and kids classes and you can even drop your child off for an hour to create some crafts of their own, then revisit them in a week to have it painted and take their creation home.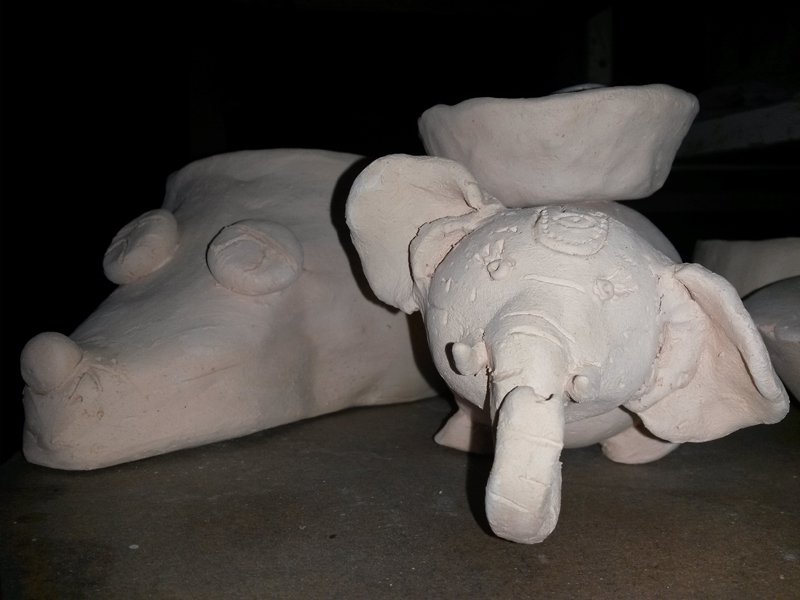 On our return, we popped in for a tour of the cheetah sanctuary. The kids loved the interaction via the fences and I cannot wait until we go to the Kruger National Park to give them that real life , wild life, experience. By the way, if you know a farmer and they consider getting a dog- do speak to the sanctuary first as they go out of their way to breed dogs that will assist in helping protect wild cheetahs. These dogs can be adopted by farmers for free and the Cheetah outreach will even cover the medical costs of the puppy for the first year in order to prevent wild cheetah extinction in the long run.
Thank you for your blog @Charlsy_39447 @thingstodo_kids we visited @CheetahOutreach today #withKids #SomersetWest pic.twitter.com/lbCdOsw2VM

— Tanya Badenhorst (@TanyaDidIt) July 23, 2016
Hope you all had a fantastic weekend, let us know more about it on our social platforms using #MyWknd #WithKids!