My weekend activities: Constantia with kids
Constantia and Tokai kids activities:
This weekend we visited the Young Entrepreneurs Pocket money market, organised by Linda Watson, with the sole aim to grow the entrepreneurial spirit in kids. My daughter recently started showing interest in a monkey bar jungle gym and we decided that this is the ideal situation to start teaching her about money, following your dreams and moving boundaries. So this weekend she had the opportunity to trade with fellow entrepreneurs at the Long Beach Mall. You can find out more about this project here. After the market, we decided we might as  well make a weekend out of it. We stayed over in Bergvliet and explored Constantia and Tokai from there.
Groot Constantia Wine Farm
Constantia is well known as the oldest wine valley in South Africa so naturally, Groot Constantia wine farm was at the top of our itinerary. I loved to see how many locals make use of the farm to walk their dogs, hike and capture picture memories. To me, as a first-time visitor, it appeared that Groot Constantia is an integral part of the surrounding community and every visitor felt welcome and some level of "ownership", proud of what their valley has to offer.
Fantasy play, dine and wine #myWknd #WithKids @GrootConstantia #Simons #MeetSouthAfrica @SouthAfrica pic.twitter.com/9vCs1xuWZ0

— Thingstodo WithKids (@thingstodo_kids) August 7, 2016
We enjoyed browsing through the Iziko museum , learning about the history of the farm and wine making in South Africa. The buildings are spectacular and I couldn't help but wonder how much the architects and artists of that era must have enjoyed building and sculpting these masterpieces. If you have some time to explore, dress comfortably, book a cellar tour and walk up to the baths (it is about a 500m walk), to appreciate the lifestyle and history this wine farm has to offer.  As with most expeditions, our bellies needed some love and so we were thrilled to discover Simons Restaurant, offering light meals, an outdoor play area, colouring activities for the kids and a selection of top quality wines from the Valley. (If you are a family interested in wine tourism, Suhaifa did a post on more child-friendly wine farms in Constantia, Cape Town, here.)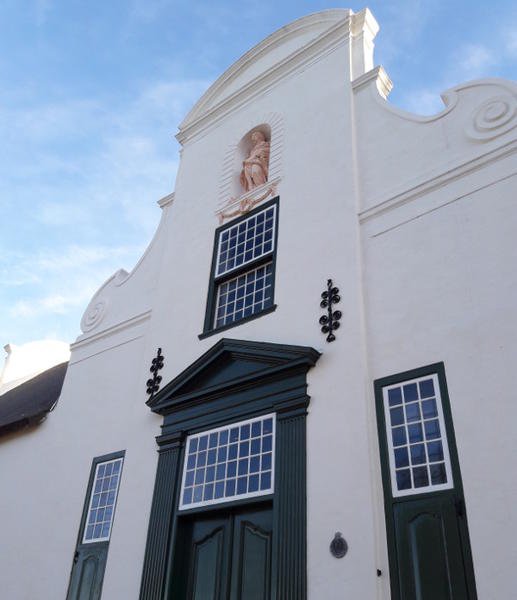 Silvermine public picnic and braai area:
Constantia Valley and Tokai are any health enthusiasts dream destination. They offer a lovely greenbelt area for children to cycle with their parents and for the more advanced you can always go to Silvermine. Gate one is on Ou Kaapse weg, to your right in the direction of Noordhoek. Hikers can walk to the top of the Constantaiburg Mountain for perfect views of Hout Bay or simply stroll around the reservoir's wheelchair friendly boardwalk. Silvermine charges a minimal entry fee and forms part of San Parks- so If you have a Wild Card- entry is free. Dogs are welcome on leashes, but I noticed they prefer that dogs are not taken on the single track walk around the pond itself. If you like a braai and picnic in nature, then Silvermine is the perfect destination. It was not noisy as public braai areas often are, it was clean and every braai spot had a unique quaint setting, overlooking different areas of the park. Birding enthusiasts will have a variety of species to identify and the information center will advise on what to look out for. Take your own snacks and drinks as there is no park shop, public toilets are available. Contact them here: +2721 444 3288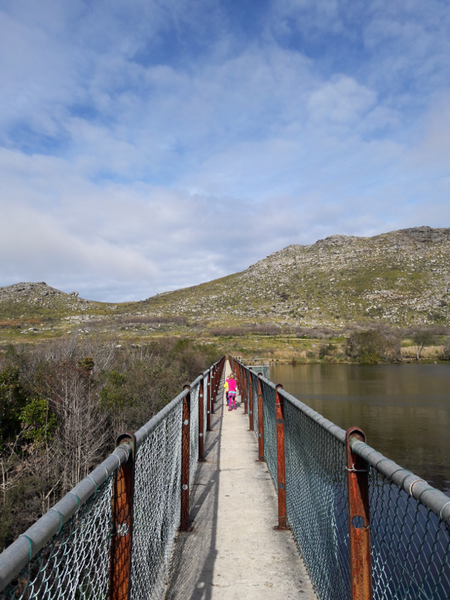 Mountain biking and bike park
As I mentioned earlier, the greenbelt offers a free riding and walking experience for all, but if you are in for a little skills test or you would like to exercise in an enclosed area where the kids may have a little more freedom to move around as you ride, then the bike park is the perfect spot to spend your weekend mornings. Contact The Bike Park Constantia Uitsig here: 081 833 4488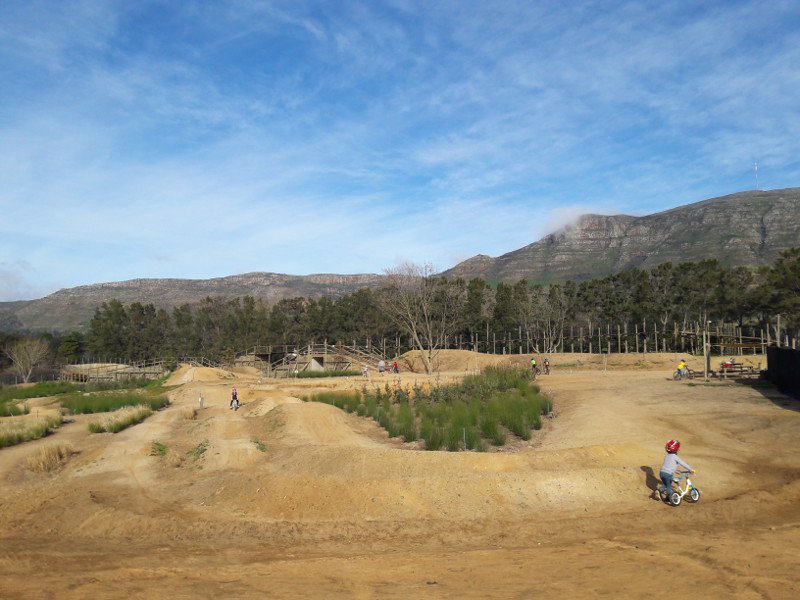 These are the family activities we could squeeze into one short Cape Town Southern Suburb weekend getaway - please feel free to suggest more to fellow parent visiting Constantia Valley with kids! Comment below:)