Make your own musical instruments - childrens' arts and crafts activity
Easy DIY musical instruments for kids
I have always wanted to learn to play a musical instrument, but never really got round to doing it. One is never too old to learn a new skill or too young to start learning. When I saw these ideas, I thought what a fun and interactive way to introduce music to children. I am going to introduce to you a few DIY musical instruments that I thought are really easy to make.
Make your own paper plate banjo

I thought this a cute idea and all you need are: 
some paper plates, 
a few rubber bands,
a piece of cardboard and 
paint to decorate with. 

Start by stapling a few paper plates together and then decorate the plates however you wish. I used a few plates together as the elastic will fold the plate if it is only one or two together. Place the rubber bands around the plate, which will act as the strings. Cut the cardboard into a rectangular piece about 30cm long and a few centimeters wide then glue this to the back of the paper plates. You can add more detail if you want. Try to get a fairly strong rubber band as they break easily if they are too thin. The image shows the end product and once yours is completed the kids can happily play and enjoy themselves.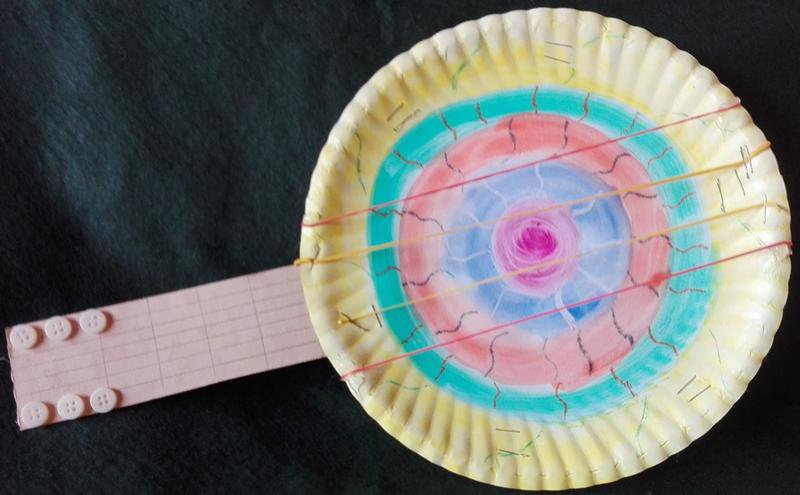 The shaker

I think this is the easiest idea for creating a musical instrument. You will need a container or bottle, such as a cola tin or water bottle and something to fill it with. Since my bottle is clear I placed some colorful beads inside, you can use rice, small stones or anything you can think of that will make a noise when you shake it around. The container can be painted or just add a ribbon for decoration. There, you are finished, now go shake, shake away.
(See how to create some awesome rattles here)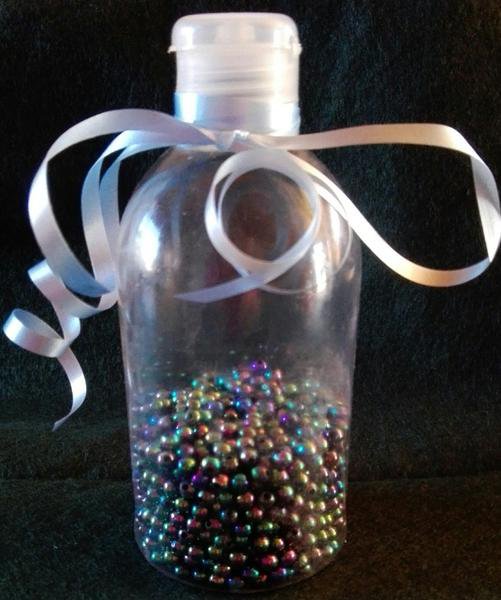 Kazoo

A "Kazoo" sounded so cool, so here is how you make it. This is also an easy activity to do with the kids all you need is: 
a cardboard toilet roll or a longer paper towel roll,
wax paper and
a rubber band.

Place three or four holes into your roll, decorate as desired, the kids can show their artistic abilities here and make it their own. Then take a piece of wax paper just enough to cover the top of the paper roll and place a rubber band around to secure it into place. This is so easy and can be done in a few minutes and you have your kazoo. Now comes the tricky part, trying to make the correct sound. I'm kidding all you have to do is blow into the open end of the toilet roll and to make the sound come out correctly try to say the word "do"  as you blow.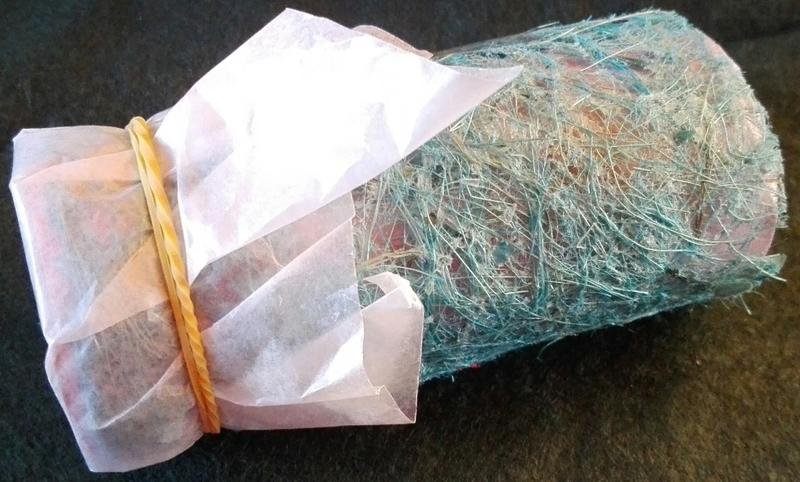 Den Den Drum

I love this one because I used to have one of these drums when I was younger and played with it all the time. This will take a bit more time to do but it is fun none the less. You need:
Cardboard
A dowel
Beads
A string
Glue ( or a glue gun)
You will need to cut out two round pieces of thick cardboard about 10cm in diameter you can decorate the one side of these pieces of cardboard, for example, I used scrapbook paper on each piece. Next, you will need a thin round piece of wood more or less 20cm long; you can use an old wooden spoon or a dowel stick and some string and beads. Tie the bead onto the ends of the string. Now bring everything together, glue the string in the middle of one of the boards at the back so that the beads are left outside of the board. I used a hot glue gun. Then glue the stick perpendicular to the string onto the board and finish off with placing the second round board onto the top of the stick. When everything has dried properly you can use your drum by rolling the end of the stick between your hands so that the beads crash against the board on each side.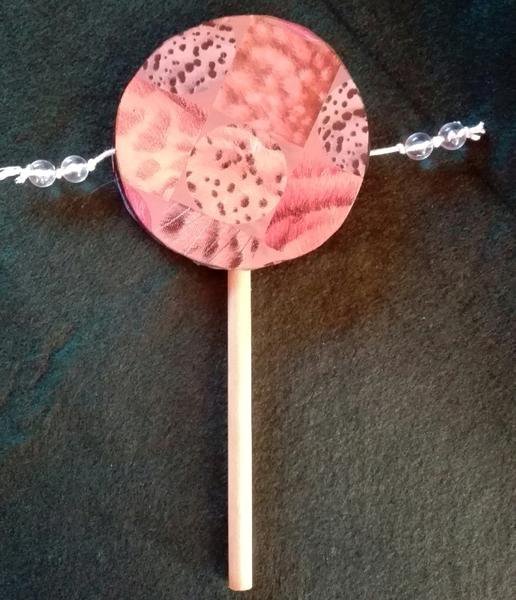 These are just a few ideas; there are plenty of great and fun instruments to make using your imagination. Things to do together with kids have never been more entertaining.
Share your crafts with us on social media!