Little Stream - Constantia
My Weekend Activities in Constantia With Kids
Little stream is another hidden gem in the Southern suburbs, Constantia area, that you and your kids can visit for free. The story goes that the 7 acres of this beautiful landscape on the hills of Constantia was donated to the YMCA by the previous landowner. 
As you enter you will find a lovely little coffee shop serving the basics. This is obviously not free but worth mentioning. The food was good and so were the drinks, but I can't say they added anything extra for that special touch that would especially make me go back. Nevertheless, the service was good and so was the food and the scenery (which I will go back for) absolutely amazing.
As you descend, you will find a massive tree that "umbrellas" to make for the perfect outdoor function and get together venue. They have a lovely wooden swing that will make you feel like a child again as average weight adults can also use it. As you follow the sound of the water dancing over the stones, you will find some stairs and a walkway leading to the silver stream. The ice cold water is refreshing and it provides hours of fun for the little ones. A little further down you will find some picnic spots, more swings and nets for the kids to climb.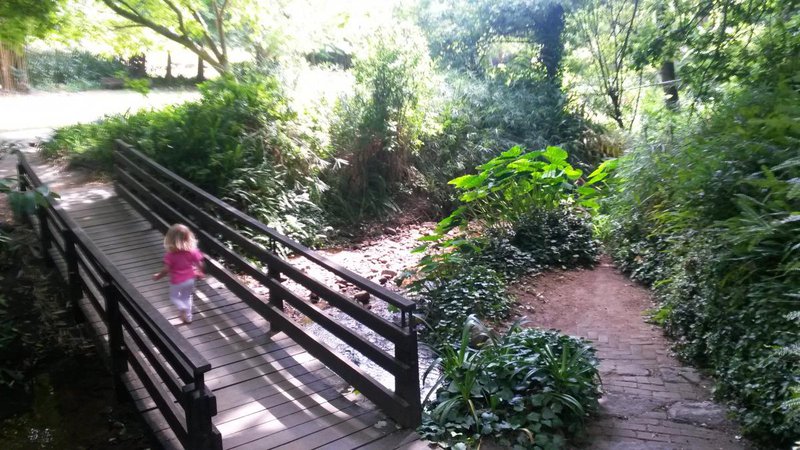 Let their imagination go wild, take some balls, fairy wings and have a ball (for free) at silver stream!
Note to self. My daughter did fall and got a nasty cut under her chin. I asked for their emergency kit and the restaurant staff stated that there wasn't any. Wet wipes and water had to make due until we reached home to get some antiseptic.