I quit Corporate. Or should I say, Corporate quit me
After 25 years of working hard for big brands, I left the corporate world to start my own business. The decision did not come easy and I must admit, there are times when I question my decision-making skills. But these times are becoming scarcer & I know in my heart that I made the right decision.
As a single mother of two amazing, but at times, mischievous children, this could be categorised as somewhat of a foolish decision. And it probably is. I am the only breadwinner in our home and my salary paid for all the bills, so I realise that I have made a decision that could break us. With that fear comes determination and a hunger to succeed. There are no alternatives. I must make this work. Failure is not option.
I know my worth and I know how hard I work. So why not work for myself? Working in corporate was becoming unrealistic for my little family. I was not making ends meet and I seemed to be getting poorer each month. With every petrol increase and every political uncertainty, the next salary payment into my account seemed to take longer to get to, and there was nothing that I could do to change it. Or was there?
I sat at a braai in March, next to a woman who was a freelancer of sorts. She worked on her own timetable and at her own pace and was able to provide for herself. She still paid the bills. She still ate. She still had a car. And more importantly, she was full of life and energy. She was happy. And I was not. And it was at that fateful get-together that the seed was planted in my mind.
The deciding factor was when my son told me that he missed me. I laughed & asked him how he could miss me when I was right there. That I was always right there. And in that moment, I realized that I was there in body, but not there in spirit. That my work came first, over and above my children and myself. That I always put 110% in my career and only 50% in us. If I wasn't working, I was sleeping. If I wasn't sleeping, I was stressing. If I wasn't stressing, I was on my phone. Whatsapp messages, managing emails, replying to customer queries, watching our social media pages, catching up on work that I didn't have the time to get to, in normal working hours. For what? For a career that was slowly becoming just a job. The demands at work were always increasing. I always felt like I wasn't doing enough. That my output should be more. Should be better. Should be higher.
So, the stress of a busy job, coupled with the never-ending financial demands, and two amazing children that just wanted their mother to be present, I took the leap & resigned. With nothing but a few months cash in the bank and a heart full of passion & desire. I left for my kids. And I left for myself. This time of my life, at 45 years old, I was going to focus on doing the work that I know I am good at but doing it for myself.
The thing is, I have always been a corporate animal. I like the security of knowing that I have a medical aid, and a pension fund. That on the 25th of each month, the same amount of money was going to be put into my bank account. And that on the 26th, my debit orders would run & I would be left with a set amount of money.
I liked knowing that I had a desk to get to each morning, a team of people around me that I would be able to bounce things off. I knew that if my laptop didn't work, I could call someone to help me & the printer went offline, the same person would magically fix it. I never worried how the phone bill would be paid. I just picked it up & dialled out. I never worried where the paper for the printer would come from. I needed pens, I ordered. I needed business cards, I ordered. Corporate had been a security blanket that I had conditioned myself to be the only blanket that I was entitled to.
But then, something changed. That world of security suddenly became a place of unhappiness & disappointment for me. I found myself on a hamster wheel of stress and anxiety that wasn't giving me any satisfaction, and at the very least, any financial satisfaction either. The corporate world was starting to fail me. It was letting me down. Corporate just wasn't right for me anymore.
And so, when my first-born child – my wise little man, at the age of 9, told me that he missed me. I knew in that moment, I had to make changes. Big bold changes. And I did it. I resigned. I quit corporate and left to find my own path and forge out my own destiny.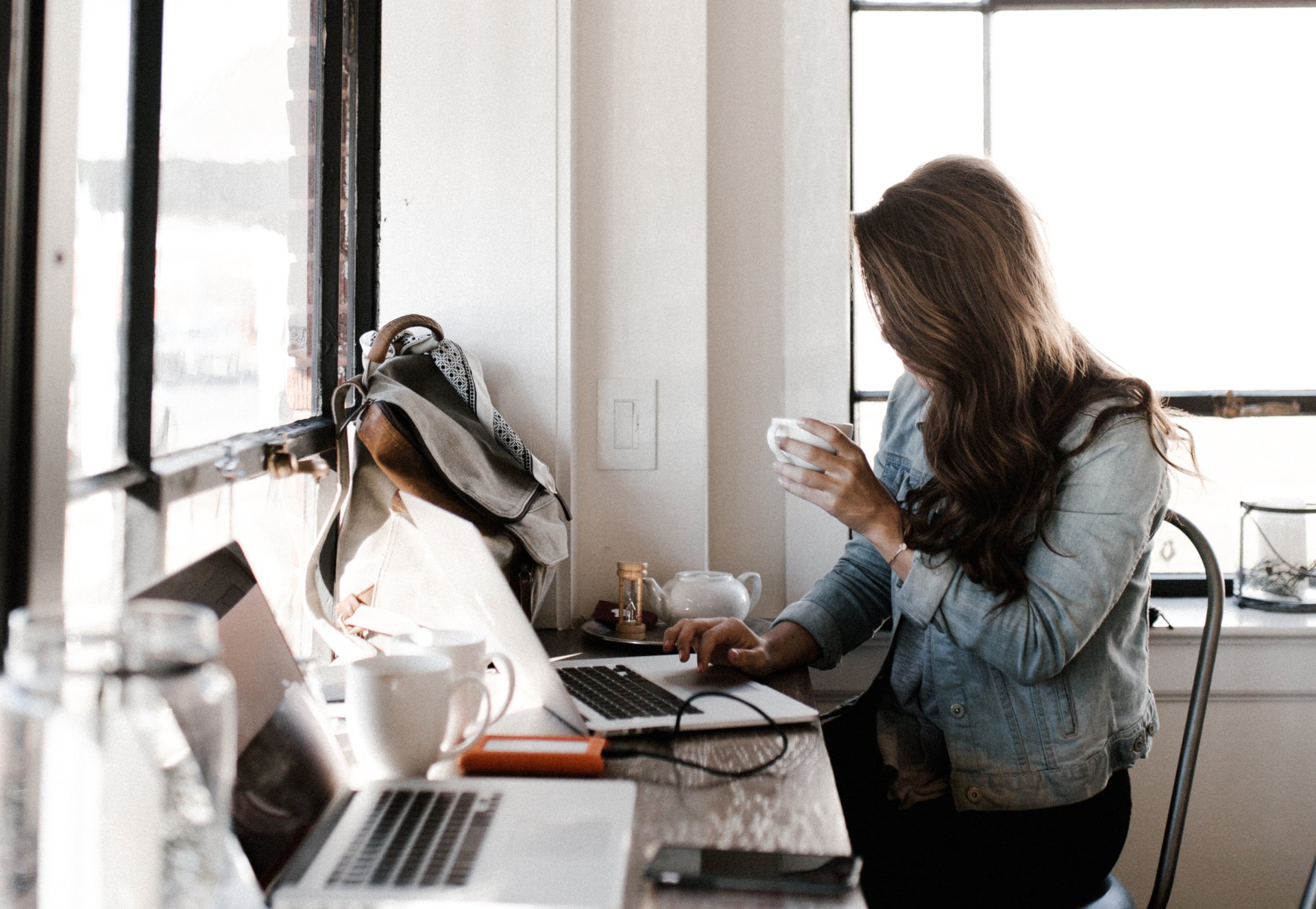 With a few months of cash in the bank, I started my own marketing agency, focusing on small businesses and working with these businesses to help build their brands. I have a few clients now, that I work closely with – some on a more regular, structured basis, and some on an ad hoc basis. My hours are my own & I work at times that suit my children's needs. There are times that I work until 1am in the morning, and that's okay, because I know that the following day, I will be at the hockey match in the afternoon or doing a school project at 3pm. I work more than 8 hours a day, and that makes me happy. I like working. But now, I am working around my children. I get to have 3-hour breaks during the day to be with my children, free of stress. And then when I get back onto my laptop in the evenings, my children are around me doing their homework. And together we are working.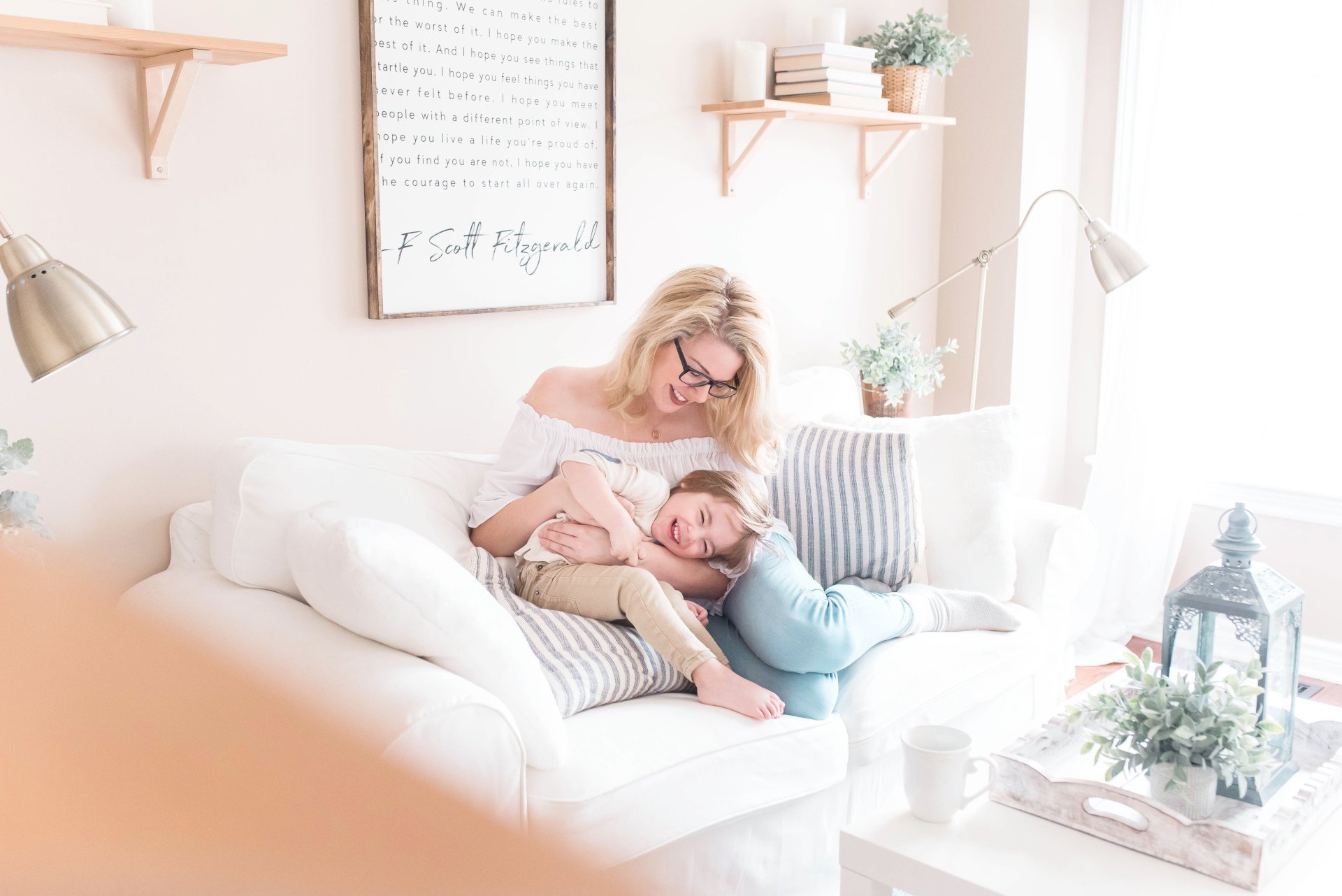 Being with my children, working together, shows them that work is something that should be enjoyed and that is there to seek fulfillment from, and not just a means to source an income. My 8-year-old daughter, after watching me design my logo for my business, designed herself her own little logo. And after I designed a menu for a client, she drew up her own menu, and priced the items herself. She decided on her own, that her orange juice should be more expensive than her coffee, because she would have to squeeze the oranges herself & that deserved a higher price. I made small corporate gifts for some of my clients, and the few items that were left over, where recycled & she gave them to her teachers. She now wants to draw & sell her art to residents in our estate. Imagine that, my learnings were become her learnings. She was becoming a little entrepreneur in her own right, finding out that she has the option of opening her own business one day.
Whilst reading Little Woman with my son (long story, but we had to do a book oral on a chapter book, and it was the only chapter book that I had in the house that wasn't in a box & that we hadn't read), one of the takeaways from the book, was that it was about how woman are strong in their own right and how this book was about that strength that a woman possesses. My son declared to me, that he understands this, because he has a strong mother. And my daughter shouted out from across the room, that she too, one day will be a strong woman.
And there. In that moment, I knew I had a made the right decision. I still need to find a few more clients to get the bills paid. I need to pay the school fees, and the rent. We need to eat. I have no options, no fallback plan. But I know that I have myself and that I can trust myself to be the very best version of myself. And that I will never let me down.
So, am I happy that the Corporate world quit on me? Asobloodylutley. Do I recommend it? Right now, yes. But as I journey my way through the world of being a small business owner, who knows what lies around the corner. Time will tell.