I have not become a child!
When my baby was born, I did not become a child myself. Yes, I had a child, and sometimes due to lack of sleep I may cry like a baby, laugh like a toddler and once again enjoy my story books from way back when- like a child, but no, I did not just become a child again.
I am a mom, a woman, a wife, and a friend, I am me! I do not agree with people who say when you become a mom you have to "die to your own self". I do not agree when people say "this too will pass" to guilt-ridden moms who complain about cabin fever or not feeling stimulated. I do not agree when people say "this is such a small time of your life to sacrifice compared to the bigger picture". In my opinion, the time is now, you may die today and not have lived your life to the full, but worse even, you may not die today, and live like you're a dead woman for the rest of your life. Having a child and becoming a mom was an addition to the person you already were, not a substitution.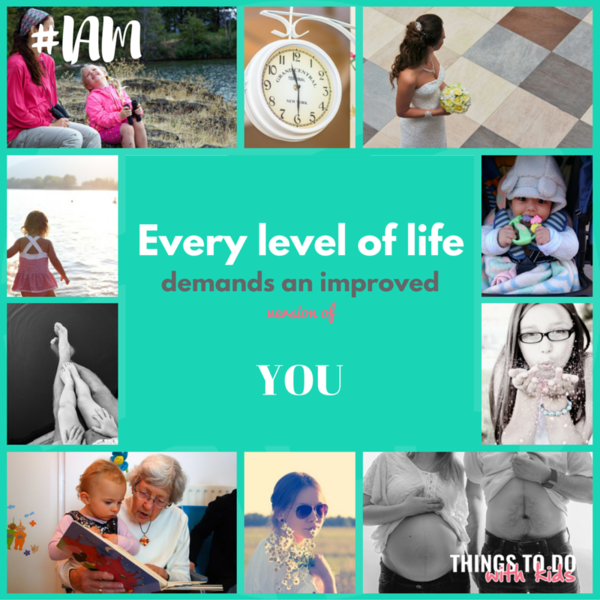 A Mother's guilt addressed
The day after my child was born, I had the privilege of meeting a pediatrician doing her rounds in the hospital. She told me that no matter what parenting advice there is out there, if you as a mom are not well looked after, your baby won't be well cared for. And that, dear mommy,  is the truth.
I have the fondest childhood memories of us as kids, playing on my parents' friends' farm, of weekends away with my dad's colleagues' families, time spent alone under the almond trees, mowing the lawn with my dad and making Barbie dresses with my mom and grandma. I have lovely childhood memories and I would love to help offer an environment for my kids to create some too. My sisters and I are fortunate to have a grandmother who is 90 years old: she helped raise 7 children and my grandfather passed away when my father (the youngest) was three. She raised happy children too.  A while ago, I asked her: "Granny- how did you do it, how did you cope with having children and being a mom? " Her answer was simple... "It wasn't the era of the child".
What's wrong with the world today?
Today, it seems we are living in the day of the child.  Parents today don't play with their true friends, they consistently go on playdates with people they hardly know so their kids can make friends. We sit in crowded noisy places trying to get a conversation going, conversations too often revolving around raising children, allergies and developmental milestones. Parents chase from one character show to the next, they develop a 5-second memory span because they don't get stimulated to think harder and longer or even if they do, it gets interrupted by having to attend to a child's' needs before the child feels "neglected" or the kids may be "scarred for life". It is not normal for a 30 years+ old woman to be playing with toys marked 3 yrs+ all - the - time. We are feeding our children's' need for instant reward, lack of patience and the idea that the world revolves around them. Be aware mommies, be awake.
"

 It is not normal for a 30 years+ old woman to be playing
with toys marked 3yrs+ all-the-time." 
Take a look at the psychology and children's development studies of the last few eras (The Maturists, Baby Boomers, Generation X) and how their kids turned out, read up and learn from these eras. Then ask yourself how a generation would turn out with unhappy, unstimulated , 5-second memory moms?
I say, mommy, put at least a quarter of the effort you put into stimulating your kids into stimulating yourself. If you look at their mental health, make time to look at yours too. Take a regular "time out" to do what you have to do not only to revive or survive but to thrive, and most importantly- do not chase after character shows and kids parties weekend after weekend - your kids will love playing on a jungle gym at your favourite wine farm or going riding on a mountain bike just as much, and at least you will have fun too! Play with your kids often, and sometimes, let them play your games too. They will learn from seeing you socialise and have fun, they will laugh when you laugh and learn about living a happy balanced life from you. Finding things to do with kids does not have to be all about the kids, it does, however, have to be about the family as a whole. The quality of your family time may depend on the quality of your "me-time".
..your child will learn from seeing you socialise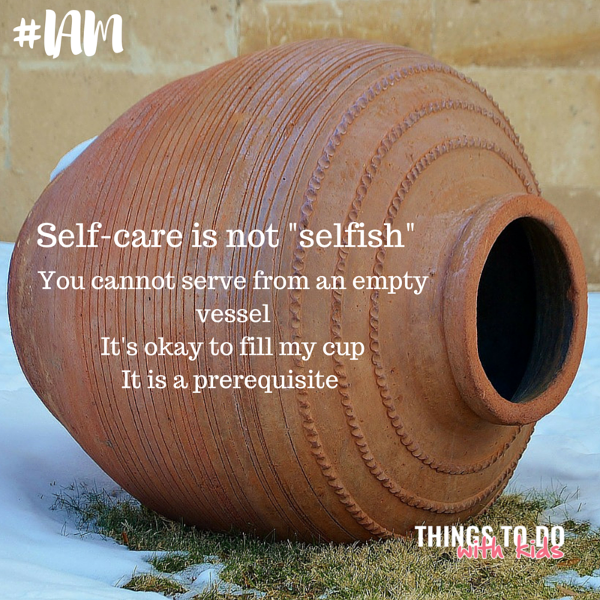 You too did not just become a child, you became a parent, a lady and a guardian of your own future.
P.S. To the advisors:  when you hear a mom's call for help, instead of saying "this too will pass", why not work on a solution with her, so that this challenging time will in fact pass and be cherished as a special and memorable, time.
Moms, let me know in comments how you adapted your life to take care of yourself as a new(ish) mom! You may help a mom in need.