This Is How We Roll Interview With: Pavla Sessions
This is how we roll Interview
This is an interview with South African Parents, see how other Mom's and Dad's spend quality time together. 
Tell us about more about you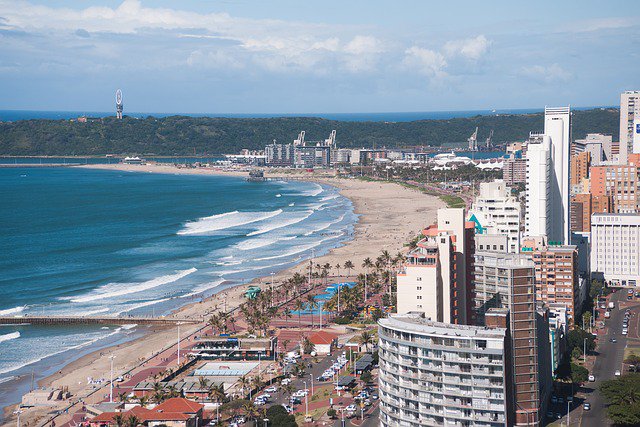 Hello everybody, my name is Pavla Sessions and I come from the beautiful city of Durban.
Describe your day under the theme "a day in the life of Pavla Sessions
My day starts at 5:30am - I'm an early bird. I have my first cup of coffee, a well-laid strong espresso with a dash of milk. It's about 6am when my 2 year old daughter Allegra wakes up and my hubby and I entertain her for the morning, with milk, stories, teeth brushing and sometimes a puzzle or 2.
From there it's either on to gym, or to drop my daughter off at play school. My hubby drops her off on the days I have gym. I love yoga, Pilates and Barre which is a ballet-inspired class.  I head to work where I am a digital strategist for one of Africa's top agencies. It's a fast-paced environment with hectic deadlines and often we're doing things for the first time so a lot of exciting innovation. I work with an amazing team.
I fetch my daughter at about 3pm and  drop her off at home with the nanny. I work from home whilst my nanny watches Allegra. I knock off work about 5:30, make dinner, which is interesting as I am peseceterian but my hubby and daughter eat meat.  We always make it work though.
From there we like to hang outdoors playing with our 3 dogs and 1 cat. The evening ends on bed where we read 7 library books to Allegra every night, sing 2 long songs, and then put her to bed. And then chill time begins, where I love to give myself a foot massage I for face massage with oils and then just chill.
As a child- did your parents travel local and what is your favorite childhood holiday memory?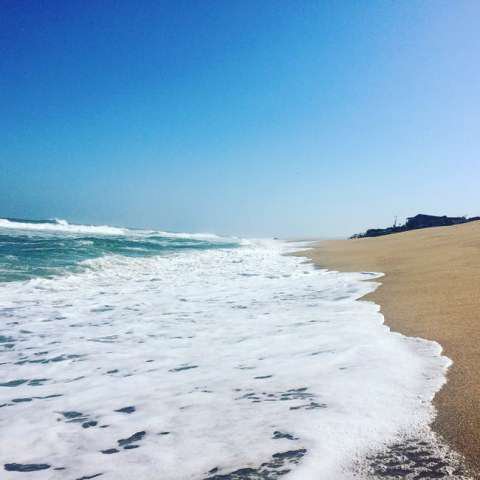 I loved holidays in Ballito. We would rent a beach cottage and just have such a fun time in Ballito which was such a small village then.
Have you ever revisited your holiday destination as an adult? 
Yes, it is a wonderful place to go.
Family life
Tell us about your family 
I'm married for 5 years with an almost 2.5 year old. We have 3 dogs and a cat. We're happy to only have 1 child and we love her so much. I come from a family of 4 siblings.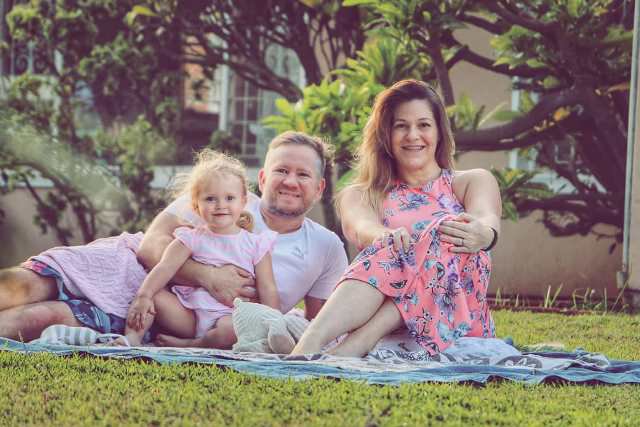 What is your favourite FREE local child-friendly activity?
The beach and the park
Where is your favourite local family-friendly hangout?
Vovo Telo in Umhlanga, a wonderful bakery and cafe in Chartwell Drive. There are also many other great restaurants in Durban and surrounds.
Do you read to your kids? If so, what ? 
Yes. We have a lot of books but we usually get 7 books a week from the library to keep things fresh we read All 7 books every night.
Help a parent out
Travel tips, snack tips, sleep tips- anything that is a life-save for you that other parents may benefit from.
If you could share one TIP you use to make leisure time with family fun - what will it be?
Make sure you go out after your child's nap so they are well-rested and you can avoid a tired grumpy child. 
Where can people find you online? 
Facebook: https://www.facebook.com/pavla.b
Twitter: https://twitter.com/frockstarza?lang=en
What legacy would you like to leave your kids?
A kind heart and a creative soul, and endless happiness and optimism