This is how we roll interview with: Brigitta Nel
Interview of South African Parents who love to spend quality time together.
Another Interview coming up with Brigitta who is a busy working mom with a wonderful family. She is a mom to 2 precious kids, Jessica and Matthew. She loves nature and spending time outdoors with family and friends.
Tell us more about yourself

Name and Where are you from? 

My name is Brigitta Nell and I live in the beautiful Northern Suburbs of Durbanville in Cape Town.

Describe your day in the life of Brigitta Nel

I get up and make kids school lunches, pack their bags and get myself and them dressed. I then take them to school, do the housework, washing, shopping etc ... OR as I'm a shift working mom, I might just be up at 3 am, go to work, then come home, fetch the kids, sort out dinner... or if I'm working the night shift, I do all of the above and then go to work from 4 pm till midnight.

As a child- did your parents travel local and what is your favorite childhood holiday memory? 

Yes, we traveled locally. I enjoyed going to Durban over the June/ July School Holidays. We went every year for the Gunston 500 Surfing Competition.

Have you ever revisited the Durban area as an adult? 

Yes, we visited last year, 2016 with my parents & kids.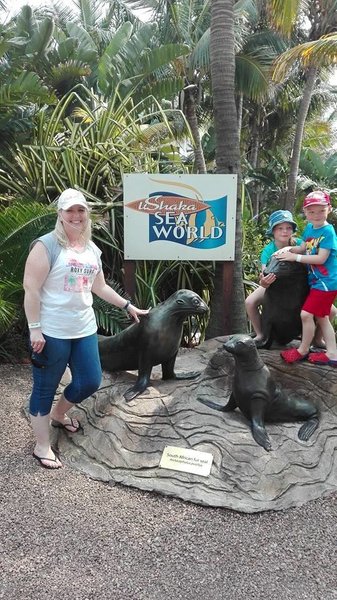 Having fun at Ushaka Sea World
Family life
Tell us about your family 

I've been married for 11 years to my husband, Juan and together we have 2 precious children. Jessica, our daughter is 9 years old, in Grade 3 and Matthew our son, is 6 years old and in Grade R.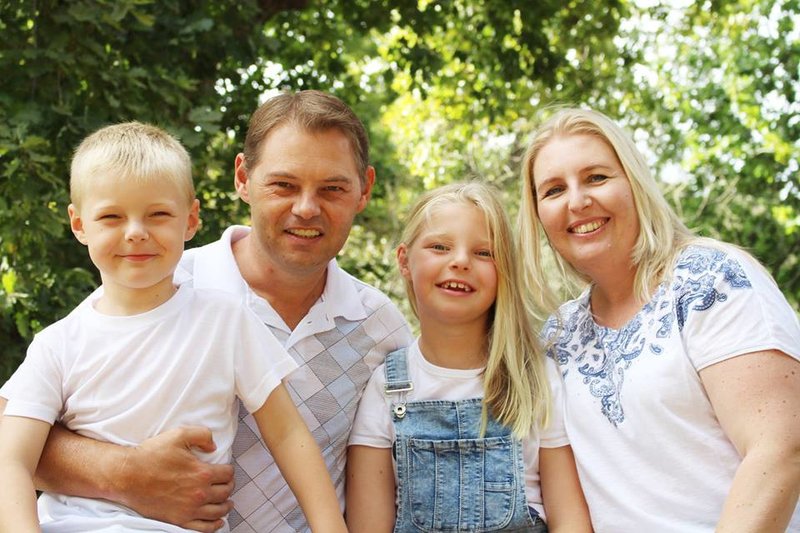 Matthew, Juan, Jessica, Brigitta

What is your favourite free local family activity? 

I enjoy going to the beach with the whole family

Where is your favourite local family-friendly hangout? 

We enjoy visiting Stodels and the kids have fun at the Bugz Playpark.
Bugz Playpark always has a fun holiday programme for the kids

Do you read to your kids? If so, what? 

Yes, I like to read the Bible and lots & lots of story books
Help a Parent out
If you could share one TIP you use to make free time with family fun- what will it be? 

Don't sweat the small stuff, plan ahead and give yourself plenty of time.
Where can our Readers find you online
A support and social group on Facebook: Shops 4 Moms

What legacy would you like to leave your kids?

I would like to leave them happy, healthy and knowing they were loved above all.