Fun activities for kids to do in Mossel Bay
Fun activities for kids to do in Mossel Bay
Mossel Bay is a harbor town and an important tourist destination in the Western Cape. It is a beautiful place with lots of activities to do with kids. 
Below you will find a short list of fun activities and things to do with kids in Mossel Bay.
The Dias Museum, Mossel Bay
This museum offers historical insight into the role of early European sailors; it was named after Bartolomeu Dias who was a 15th Century explorer.
What activities for kids and other attractions can you see at the Mossel Bay Dias Museum?
The Portuguese sailing ship, known as a caravel: The kids can have fun and explore a life-size replica of this sailing ship. These ships were small and fast and helped the Portuguese round the tip of Africa. Bartolomeu Dias was the first to safely land at what is today called Mossel Bay.
Post Office Tree: An ancient Milkwood tree where Commander Pedro de Altaide left a very important letter. He left this letter under or near the tree thus making it the believed site of the first post office.
Shirley building: Here you can find a small aquarium containing some ocean fish that can be found in the Mossel Bay area. Along with the aquarium a collection of shells and shell art.
The Botanical Garden: A collection of plants occurring naturally in the Mossel Bay area.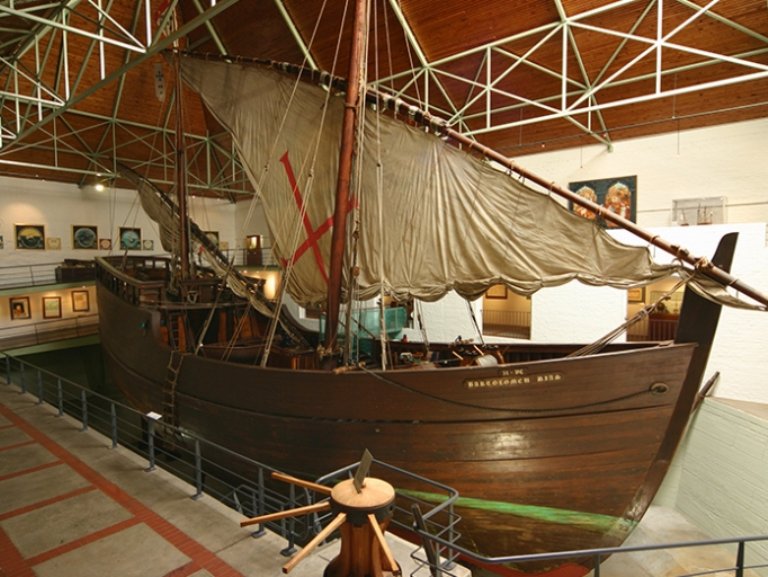 Contact: 044 691 1067
Santos Beach
Santos beach is a blue flag beach found in Mossel Bay. It has great views for the seasonal whale and dolphin watching. This is a beautiful and sandy beach that has easy access to shops and restaurants. It is a popular swimming beach and a favorite for many other water sports. This is definitely a great place for kids to enjoy themselves in the summer months.
Billeon Sand Boarding, Mossel Bay
A fantastic and exciting activity to do with the kids, enjoy a sandboarding adventure on the longest sandboarding dune in South Africa. There are Dunes for all age groups, as well as beginners to the ultimate dragon dune for the more adventurous and experienced. Definitely a unique and fun experience for both kids and adults.
Contact: 082 971 1405
Find out more here: Things To Do With Kids and Billeon Sand boarding
Diaz Express, Diaz Beach near Mossel Bay
Have a fun family experience on the Diaz Express, which runs between the seaside resorts of the Great Brak River and Mossel Bay. The journey includes attractions such as Santos Beach.
Contact: 082 450 7778
Fanta Sea @ The Point, Mossel Bay
This seems to be the best family entertainment center in Mossel Bay. Here you can find plenty of things to do with kids including:
Putt-putt
water slides
trampolines
jumping castles
a toddler play park and loads of other activities.
There is also plenty to eat at their Waffle Hut and Pancake Den where you can enjoy delicious waffles, pancakes, milkshakes, ice-cream and loads more yummy treats. They are also a children's party venue and by the looks of it, a cool place to have a birthday party.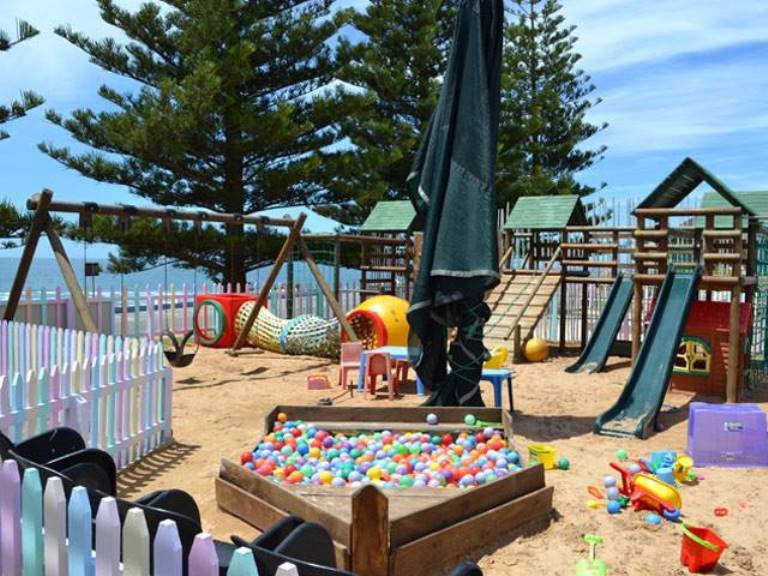 Contact: 071 697 6941
Romanza Boat trips, Mossel Bay Harbour
Enjoy a Seal Island trip or sunset cruise with this family run business. You can also take the kids out to enjoy some whale watching from July to October.

Contact: 044 690 3101
I hope you pay a visit to Mossel Bay soon and enjoy all the fun activities they have to offer for your family. Charlene