Coasteering Family Adventure Garden Route
What is Coasteering
"Coasteering is a physical activity that encompasses movement along the intertidal zone of a rocky coastline on foot or by swimming, without the aid of boats, surfboards or other craft. A defining factor of coasteering is the opportunity provided by the marine geology for moving in the 'impact zone' where water, waves, rocks, gullies, caves etc. come together to provide a very high-energy environment." - Wikipedia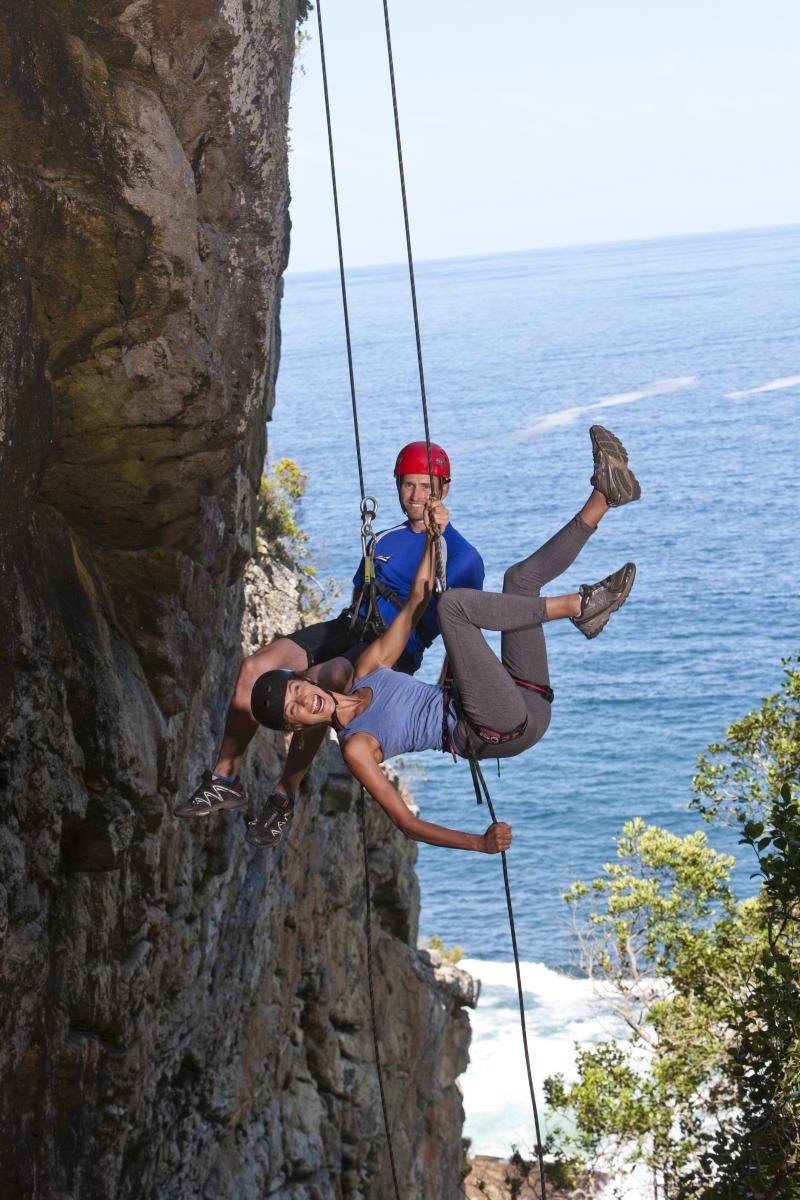 Coasteering Garden Route
On your next holiday or visit to the Garden Route, (George, Oudtshoorn, Knysna)  come experience this unique trip on a very special section of coastline near George, about a forty minute drive from Knysna. Paradise Adventures coasteering activities take place along a private reserve on the coastline, about 15 minutes from George, which is incredibly beautiful and untouched.The trip kicks off with a short hike through indigenous coastal forest to the cliff's edge and then an abseil down to the sea. The abseil is optional for those that are not keen on heights, but would be recommended so you could face those fears in an safe environment. Once back on terra firma, there is no trail, so there'll be lots of boulder hopping along a very rugged coastline, in and out of the intertidal zone.
There are a number of safe spots along the way where you can swim, while at the same time enjoy the wave action in tidal pools that are protected by rock formations. What's so awesome about this is that you'll have the opportunity to get a close-up view of the coastal ecology as you walk, depending on tides, in the intertidal zone.After a few spots that are sure to put most out of their comfort zone, you'll get to a sea cave that is quite special as it has stalagmites and stalactites. Thereafter, there'll be a steep walk up a valley and through pristine coastal forest back to the start. At one of the optional swim spots, juice and biscuits are served. Families are also welcome to bring along their own picnics or request a catered one as an optional extra. 
Families are taken out exclusively, so they can make the most of the experience as a family and move at their leisure. The trip is the perfect adventure outing for a family who love being out in nature together. This is also the only trip of it's kind, so come experience something different!  A great idea if you are looking for a family weekend excursion.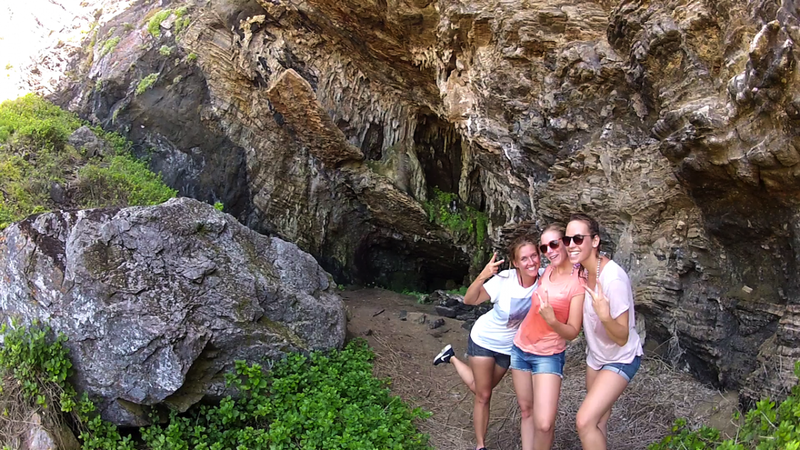 More info
For more information please contact: marthinus@paradiseadventures.co.za