Arts & Crafts: Easy and affordable craft ideas to do with kids this holiday
Arts and craft is a great way to entertain the kids and keep them busy over the holidays. In general, you don't want something that requires hours to complete or something that is expensive and needs all kinds of tools to finish. The project must be quick and easy to do so that all you have to do is have lots of fun. So here are three quick and easy crafting ideas.
Holiday art and craft activity number 1: Toilet Roll Craft
A while back I tried using a toilet roll in a project which came out quite nice, so I thought what better object to use and recycle as everybody uses toilet paper in their home. This creative idea is something that everybody can enjoy. By only using toilet rolls and some paint you can create a fireworks extravaganza.
All you require are some:
toilet rolls cut at the end into strips of varying sizes,
paper plates,
paint
and some paper to paint on.
Open up the strips at the end of the rolls and dip into the paint on the paper plates. Press the toilet roll with the paint onto the paper and there you have a beautiful flower or firework image. Keep painting and go wild, so simple and easy to do.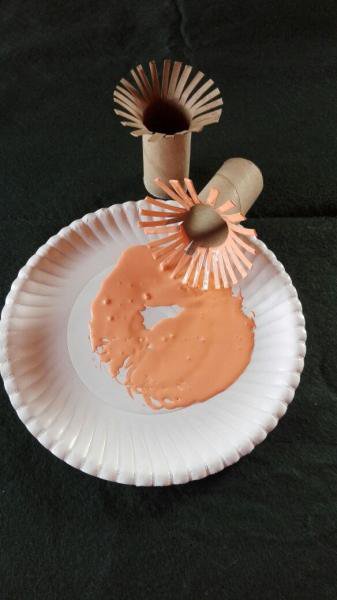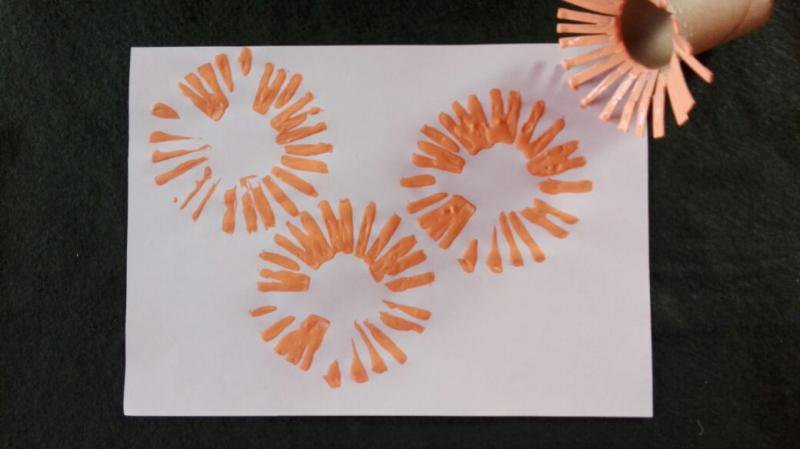 More fun kids craft ideas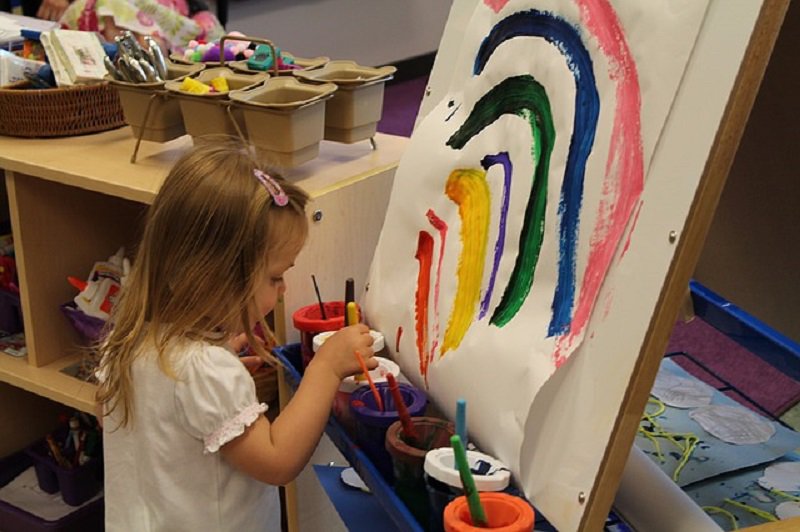 The kids will simply love having fun with squirt guns and paint.