Are you going to see Cartoon Network Live?
If you, like me, have been keeping an eye out for things to do with kids this school holiday, you would have noticed the buzz about the upcoming Cartoon Network Live shows for Johannesburg and Cape Town. I was delighted to have been given the opportunity to be able to attend this interactive production with my nearly 6-year-old boy, Alex.  Alex is a huge fan of Ben 10 so containing himself for a few days beforehand was a bit of a challenge.
The show is directed and choreographed by Bart Doerfler, who is known for his work on The Wizarding World of Harry Potter at Universal Studios Hollywood, The Walt Disney Company, The Ringling Brothers Barnum and Bailey Circus, Holiday On Ice and Dreamworks. In addition to Bart, the creative team consists of Stephen Emmer (Musical Director), Cynthia Nordstrom (Costume Designer), David Smeets (Lighting Designer), Michael Al-far (Video designer) and Marinus de Graaf (Set designer).
With this award-winning creative team, we knew it would be an extravaganza of special effects, music and choreography and we were excited to hear that the production is to feature Cartoon Network's popular heroes from Adventure Time, Ben 10, The Amazing World of Gumball and The Powerpuff Girls. The show caters for kids five years and older, so my youngest couldn't attend and Alex and I could have some special mother-and-son time together. 
The Venue – Grand Arena at GrandWest
The Grand Arena at GrandWest is the perfect venue for a production of this size and magnitude.  We have visited GrandWest before for other shows and exhibits, so once Alex realised where we were heading he became very excited as his favourite sweet shop is there, as well as a wealth of restaurants, ice rink, bowling, laser tag, cinema and arcade (Entertainment World).  We arrived in time to grab a quick bite to eat and I made vague promises about visiting the sweet shop after the show (sugar is not his friend).  The excitement was building in Alex and in all the other kids I saw heading towards the Grand Area. 
The anticipation for the start of the Cartoon Network Live show was palpable in the arena with up-tempo music, flashing lights and the aroma of popcorn, candy floss and other treats.  Once the countdown started at the beginning of the performance everyone took their seats and waited for Kelvin Gizmo to burst onto the stage.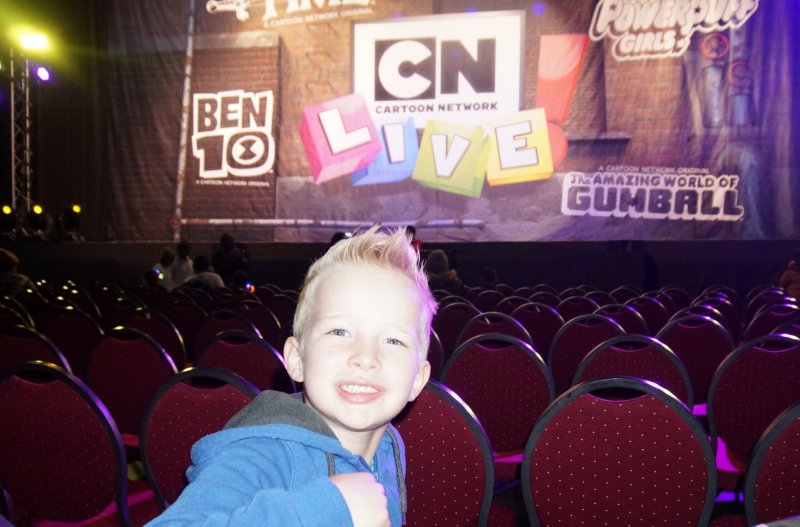 What a Performance!
When the show commenced, we landed in Kelvin Gizmos laboratory where we were treated to a fantastic introduction to how the scientist extraordinaire managed to create a supervillain (Zarr the evil robot) instead of a best friend by getting the ingredients in his experiment wrong!  The dancing and interactive performance pulled us into the world of Cartoon Network and we were soon taken on an adventure to stop the supervillain Zarr from destroying the Land of Ooo, the city of Townsville and Elmore School, using Kelvin Gizmos inventions, together with the help of their famous inhabitants including The Powerpuff Girls, Gumball, Darwin, Ben 10 and Finn and Jake.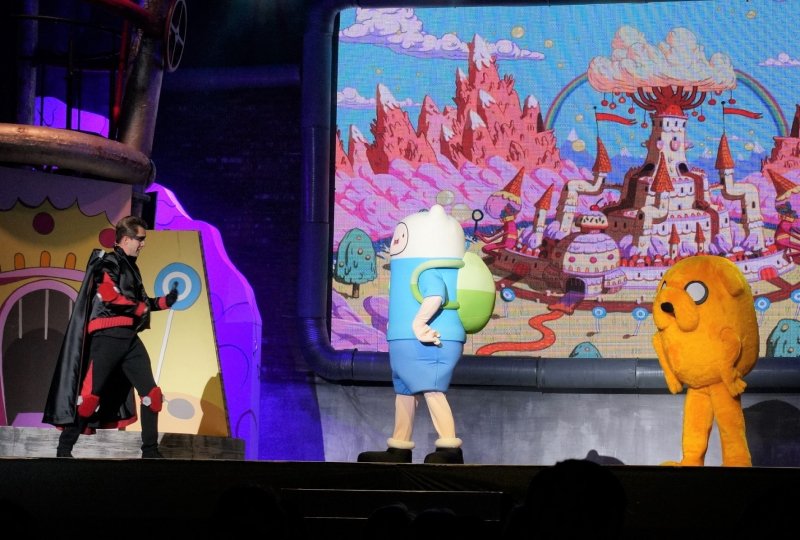 Our journey throughout the show took us to meet Princess Bubblegum in the Candy Kingdom, watch the Powerpuff Girls wipe out the Stink Monster created by Zarr (I dare you not to be chanting along 'Go, Go, Power Up' during this set) and watch Heatblast challenge a creepy clown, before, finally visiting Elmore Junior High where Zarr was still trying to destroy the world with his villainous plans.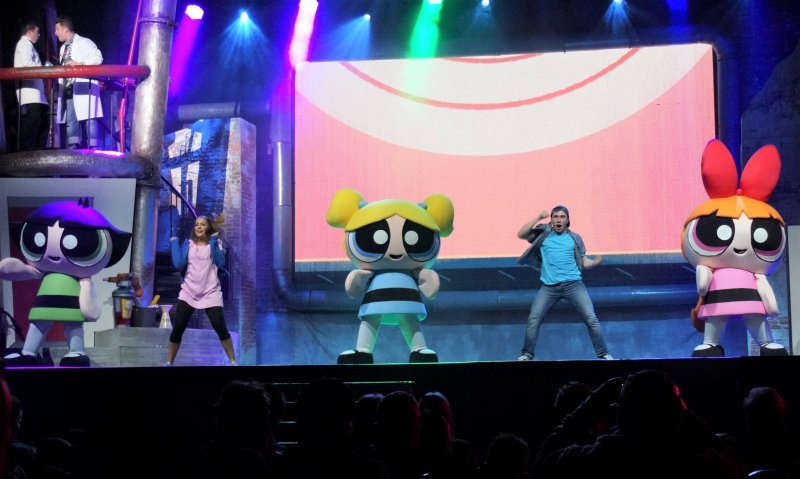 I will leave it for you to go and see the show to see if good manages to overcome evil – however, I can assure you that the world of the Cartoon Network is in good hands with Kelvin and its inhabitants looking after it.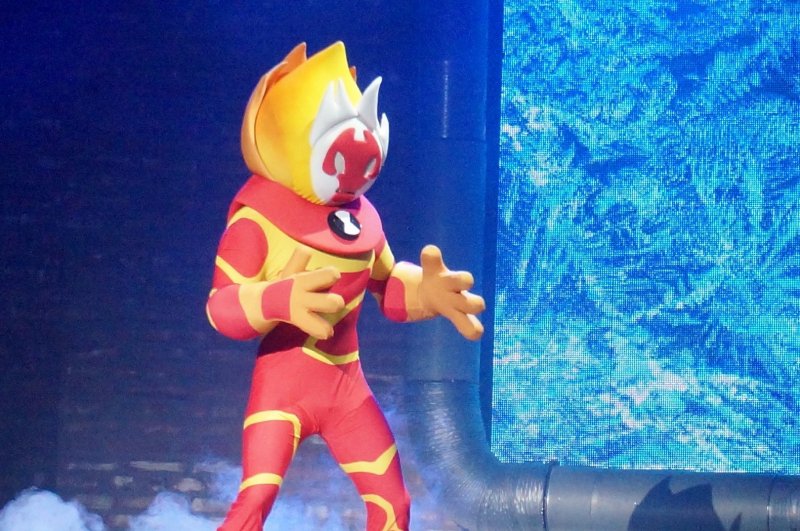 On our journey home all my son could talk about was the show and how much he loved it.  Memories were most certainly made.
Information to Note
Arrive early to stay ahead of the crowds of people rushing to the performance.
Tickets are still available from Big Concerts and Computicket and you can see the Cartoon Network Live show in GrandWest until the 1st of July 2018. It will then move to Teatro at Montecasino in Johannesburg from Tuesday, 03 July 2018 – Sunday, 08 July 2018.
The show costs from R245 per person from Big Concerts, and off-peak prices are applicable to the Tuesday, Wednesday and Thursday performances (save up to 50%).
This is an interactive stage production for children aged 5 and up, and the show contains loud music and flashing lights.