Activities available on Wine Farms in Stellenbosch
Thinking about wine farms I imagine wine tasting, fine dining and beautiful scenery. This is all geared towards the adult, but what if you have a family and kids, what activities would be available for them to enjoy while you enjoy your sip of wine? Stellenbosch is a great area for wine farms and they provide fun activities for kids. I did find that most places offer at least a jungle gym for the kids and others offer just that little more. Below is are some I found interesting.
Weltevreden Kiddies Carnival
The Weltevreden estate is located on the Welgevonden Boulevard off the R304 just outside Stellenbosch. The Kiddies Carnival definitely has more than just a jungle gym; here kids can build their own pizza, a confectionary counter, two trampolines, huge jungle gyms, tracks for scooters, sandpit and plenty of shade. Parents can also enjoy a cup of coffee or glass of wine. The menu is simple but there is something for everyone. They also have childminders who will keep an eye out on the children mainly on weekends. The venue, of course, is also available for children's birthday parties.
The Weltevreden Kiddies Carnival is very popular especially on the weekend so make sure to book to avoid disappointment.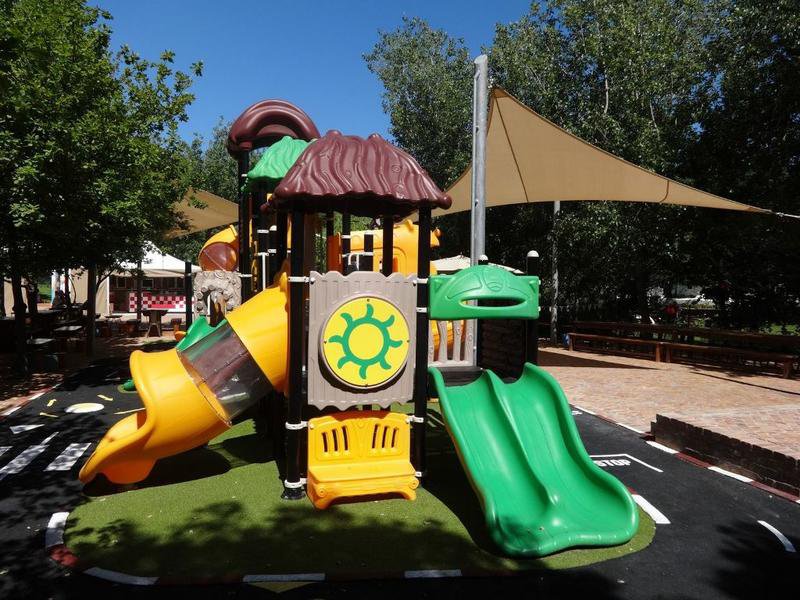 Skilpadvlei
I recently visited the Skilpadvlei Estate and noticed they had upgraded their outdoor play facilities for the kids. The area is now much larger for the kids to play in. They also have an indoor paly area so it doesn't matter if it's raining. There is always something to keep the little one's busy while you enjoy your food and wine. The play areas are also close to the eating areas so you will always be able to keep an eye on them.
Skilpadvlei is situated on the M12 Stellenbosch arterial road. Here you can enjoy a great food and wine experience while the kids get rid of all their energy in the jungle gym.
Tokara
Tokara offers great wine and olive oil products. There is a child-friendly area found at the Tokara Delicatessen. The deli shop offers a wide variety for both the grown-ups and children. They are open for breakfast and lunch so the kids can play on the jungle gyms outside while you enjoy the view from their deck on a sunny day.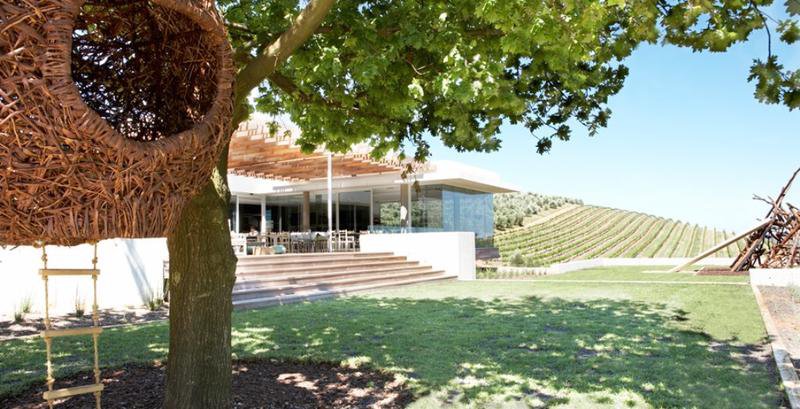 Brenaissance Wine and stud Estate
Brenaissance offers great wine, craft beer and it is a stud farm. It is also home to the café Blanc De Noir, their thin crusted woodfired oven pizzas are a definite draw. They have a beautiful jungle gym and children's items on their menu. They will host birthday parties for all ages. You will enjoy great food, wine, and beautiful surroundings while your child also enjoys their food and playing on the jungle gym.
Spier
I just have to mention Spier as they have quite a few child-friendly activities from picnics, eagle encounters, a craft market and steam train trips. If you are lucky enough to be able to be a guest at the hotel, Spier has a kid's clubhouse. While you are busy wine tasting the kids will be entertained with pizza making, icing biscuits or they will be able to enjoy their indoor and outdoor play areas.
A great glass of wine for the adults and keeping the kids happy with different activities is now a definite possibility with all the kid friendly options available at the different wine farms in Stellenbosch.